"A precondition of your long-term success is that you endeavor to think not only of yourselves but also of your fellow human beings". – Daniel Swarovski (1862 – 1956)​
The Swarovski Spirit has been embedded in our culture for more than a century. During the early 1900s, we became an active member of our local community in Wattens, Austria, developing a vibrant culture of sports, leisure, and social activities, supporting charitable initiatives, setting up social housing, and constructing schools.​

We understand that a successful business nurtures and engages a diverse workforce and creates an inclusive working environment. Every individual has the right to a sense of belonging and the ability to express themselves without judgment or prejudice. We continue to uphold these fundamental beliefs for our colleagues, our partners, and throughout society, driving impact through investing in our people-focused programs and remaining dedicated to developing our initiatives further. ​

Discover more below about the three pillars of our sustainability strategy that focus on people: Equality, Diversity & Inclusion; Empowerment & Education; and Rights & Respect.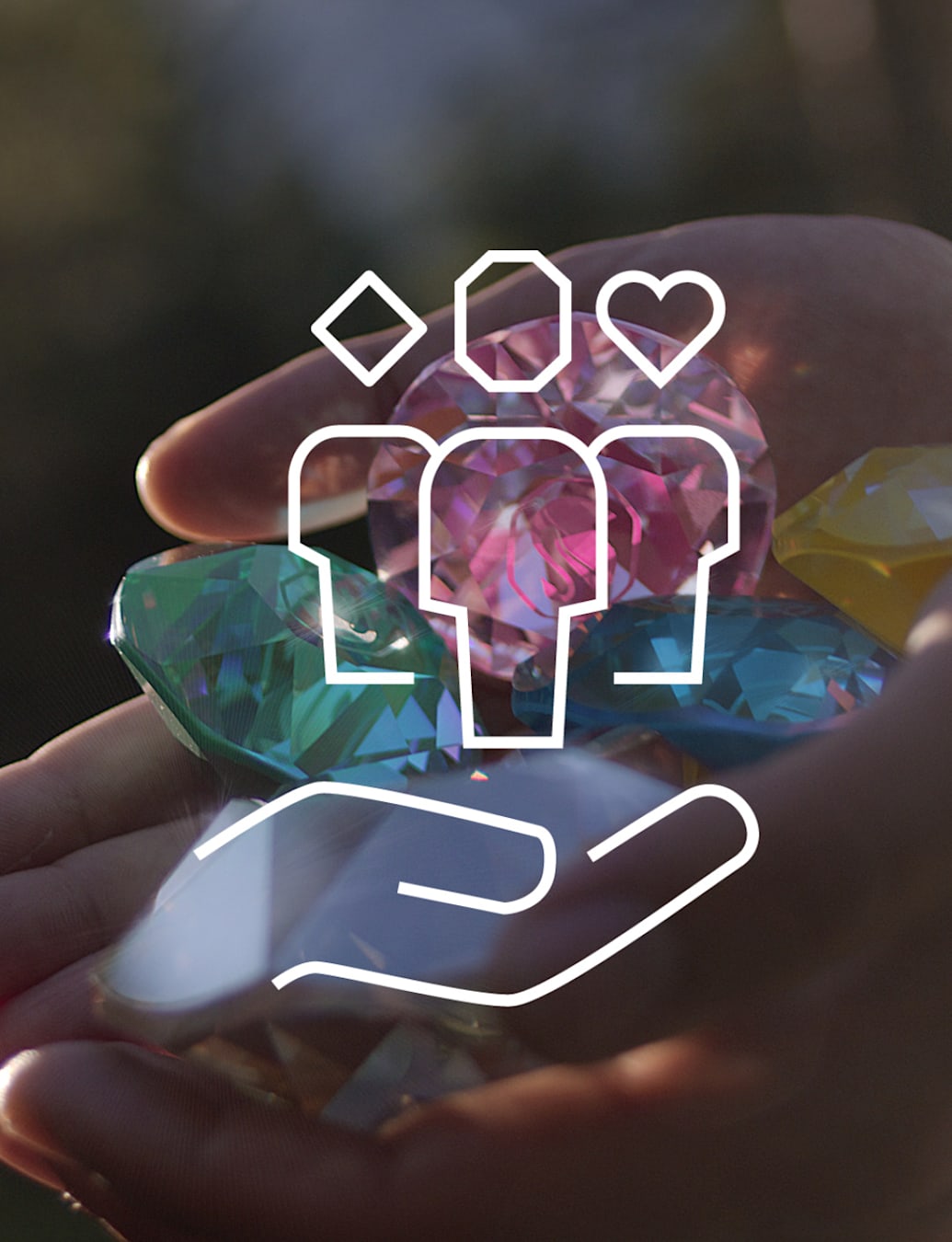 Equality, Diversity & Inclusion
We will:
Reduce bias in our recruitment by exploring recruitment practices including AI tech.
Increase the diversity of our campaigns to include individuals from underrepresented groups.
Celebrate the LGBT+ community externally and internally, providing education and awareness opportunities.
We are also proud signatories of the Women's Empowerment Principles and the UN Standards of Conduct for Business, and are members of Workplace Pride.
Our Initiatives
Employee Resource Groups
Title:
Our ERGs are voluntary employee-led groups that help make Swarovski a diverse and inclusive place to work. They create a forum for colleagues with common interests to support each other, provide networking and mentoring opportunities, and act as a valuable resource for Swarovski leadership to learn from.​

We are proud to support many employee-led groups and networks within Swarovski that provide community building, awareness-raising, and shared action. For example, eMpoWer together aims to empower women at work and Pride at Swarovski supports and celebrates the LGBT+ community.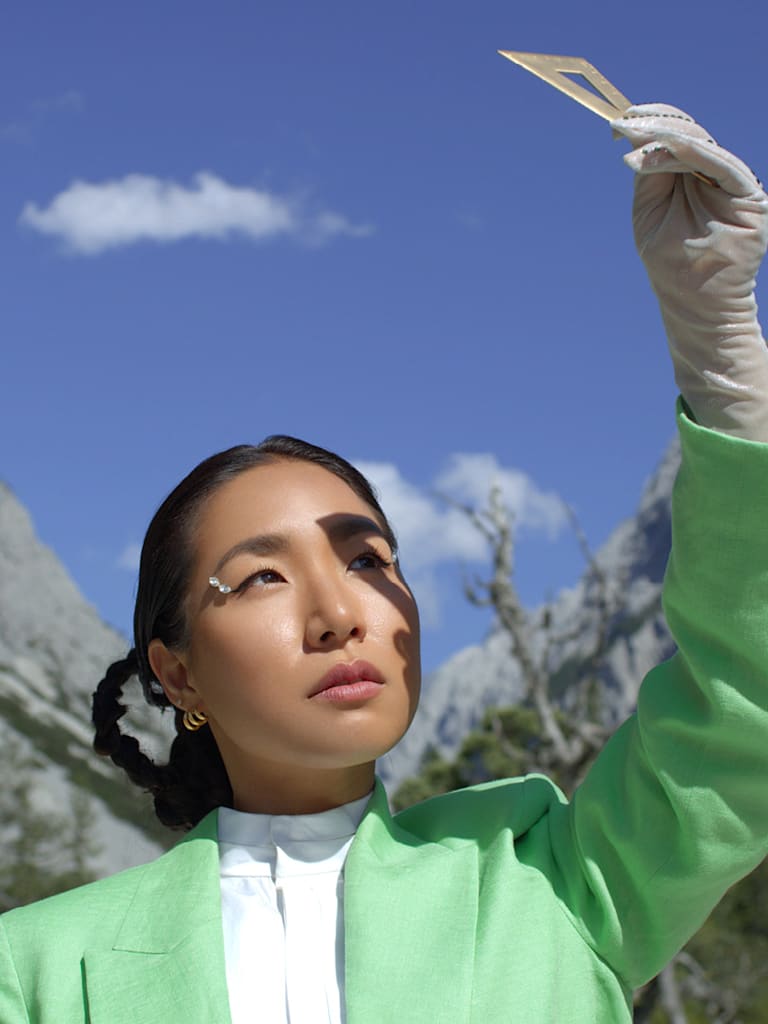 As a brand with a largely female customer base, and a workforce comprised of 77% women, we are well placed to champion women's empowerment. We strive empower women across our value chain, from those who craft our products to those who wear them. Every year we support International Women's Day with our global initiative The Future Is Equal, which aims to engage our employees around women's empowerment and inspire them to advocate for gender equality.

Additionally, we run supply-chain-focused projects with NGOs such as BSR HERproject and Raks Thai Foundation to provide support for issues including financial literacy and reproductive health.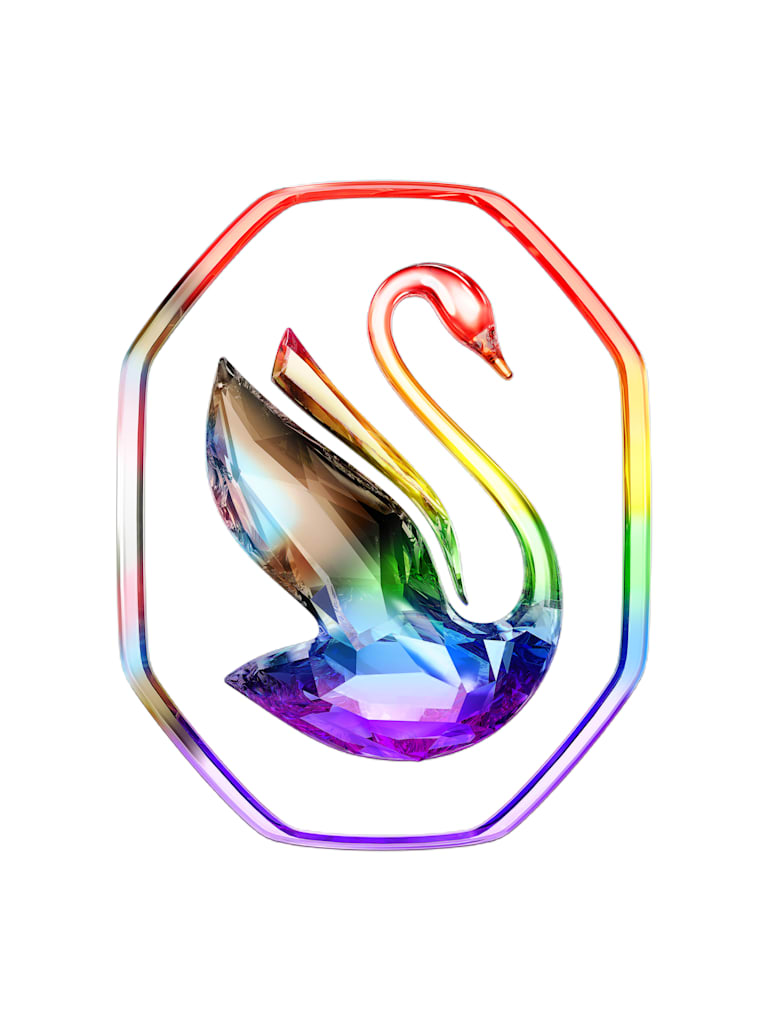 We are committed to celebrating and elevating the LGBT+ community. Our Pride-focused employee resource groups help to connect our LGBT+ colleagues, who regularly organize events to improve understanding of how to be a better ally. During Pride Month we aim to raise awareness about individuality, sharing the voices of collaborators such as transgender model Ariel Nicholson and fashion designer Ludovic de Saint Sernin.

We are proud signatories of the UN Free & Equal campaign and UN Standards of Conduct for Business Tackling Discrimination against LGBTI People, and we are members of Workplace Pride.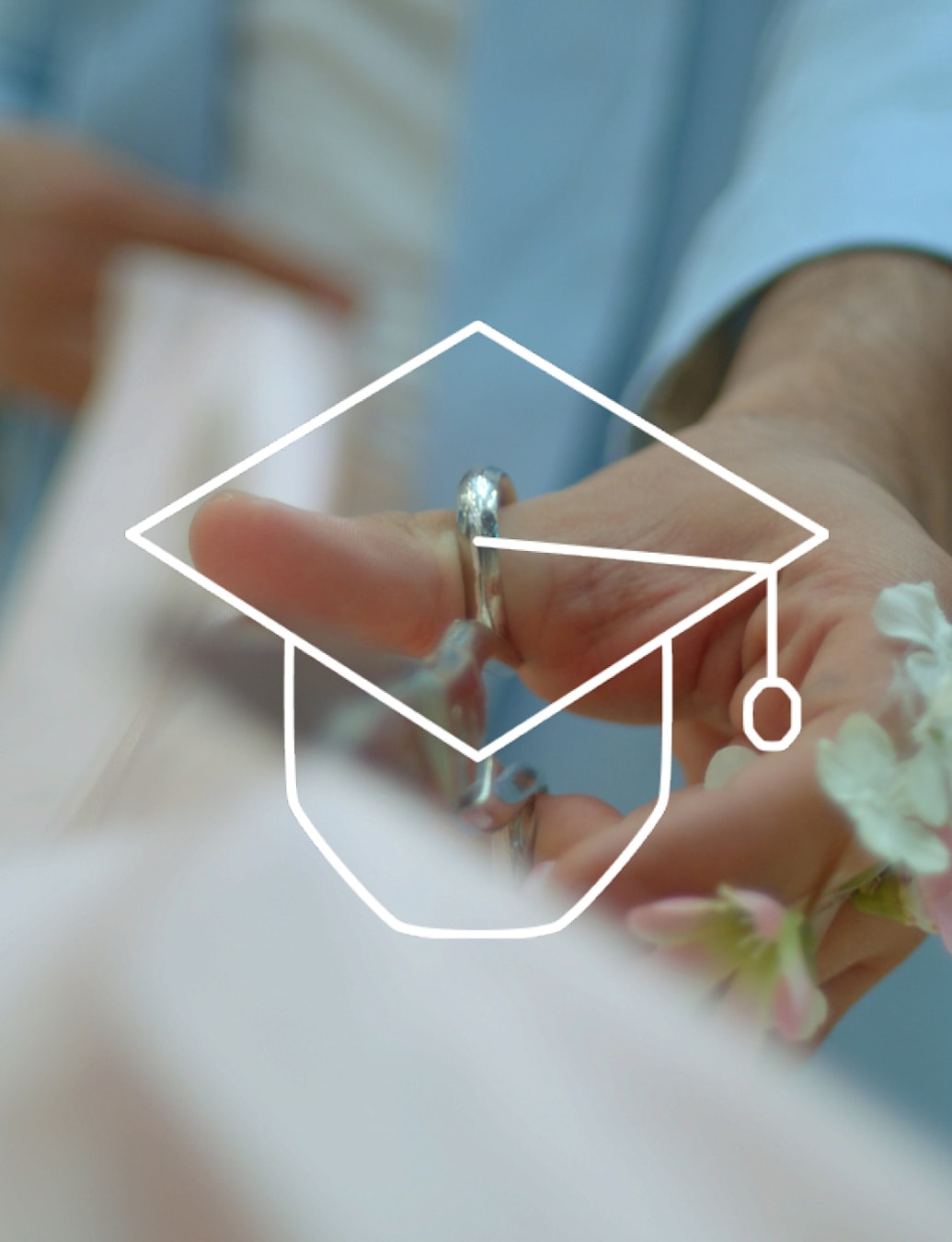 Empowerment & Education
Everyone who depends on us should have the opportunity to learn and grow. We want to motivate people to limit their impact on the planet, treat others with respect, and make more conscious decisions.
We will:
Raise awareness, educate, and foster behavior change in relation to sustainability and equality issues.
Support academic institutions to drive sustainability, and promote sustainable design through donating reignited crystals.
Our Initiatives
University of the Arts London
Title:
Through our longstanding partnership with the University of the Arts London, we have been helping talented designers to consider sustainability in their work for years. We challenge them to think differently about the materials they incorporate into their designs and hope they will carry new perspectives with them into their careers and industries. Recently, we have partnered with the London College of Fashion and Central Saint Martins to expand this relationship.

In partnership with the London College of Fashion we run the Swarovski Innovator Award, an annual competition for final year BA Fashion Jewelry students. We also established the Swarovski Conscious Design Hub on the Central Saint Martins website, acting as a showcase for research and design work and demonstrating to students that we are committed to a sustainable future.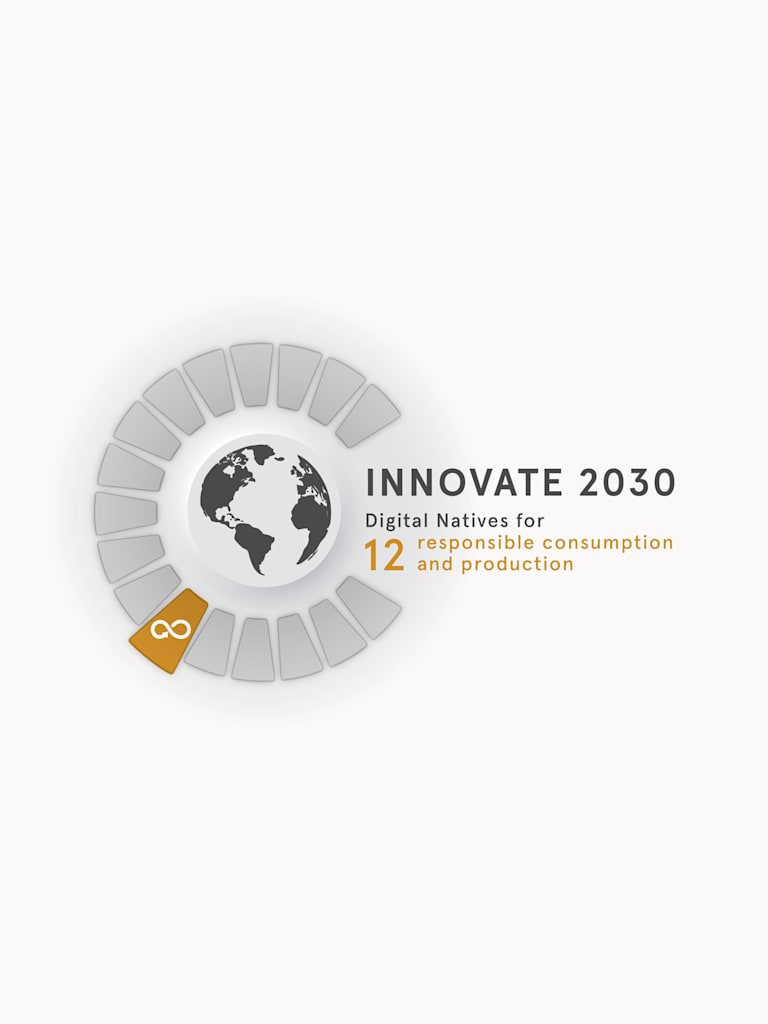 Innovate2030 is a competition organized by management consultancy Ekipa which encourages students, professionals, and start-ups to collaborate with established organizations to come up with digital innovations that promote sustainability.

We supported Team Xtend in 2021 as part of the competition to develop ideas for incentivizing circular behaviors and re-purposing pre-loved jewelry. Team Xtend won with their mobile app that promotes circularity and reduces waste by encouraging customers to recycle their used jewelry for repurposing, and to either rent or purchase previous season or re-worked Swarovski items. Following the success of the Innovate2030 project, we ran a project with the Milano Fashion Institute to elicit more ideas for promoting circularity from talented digital natives.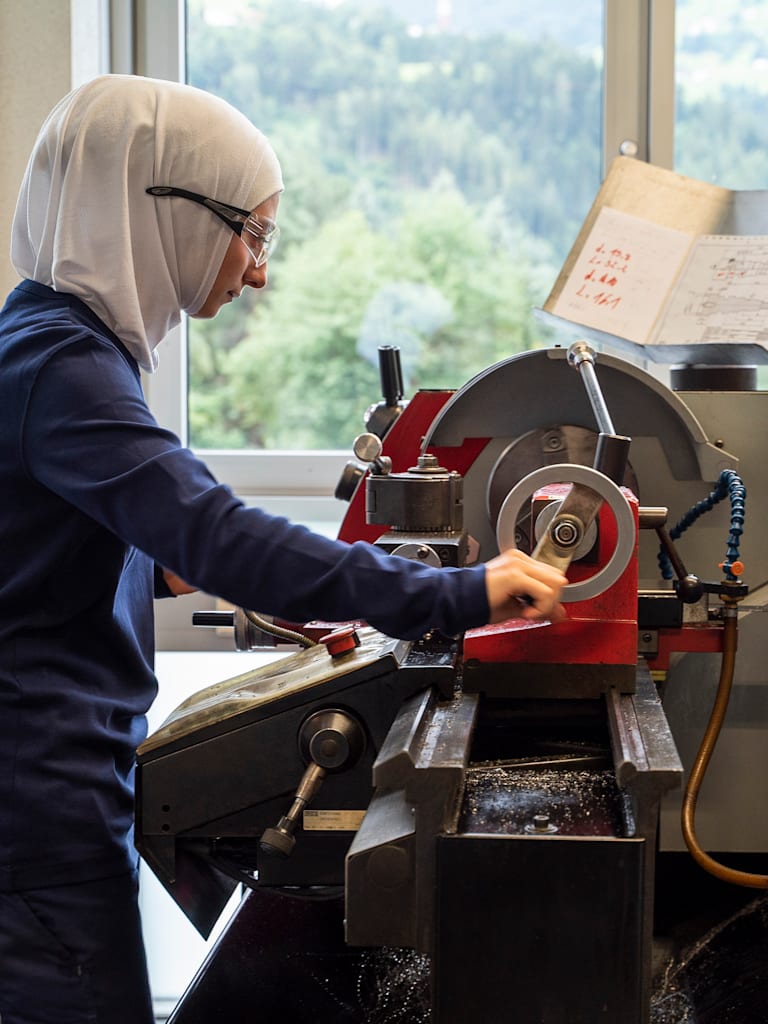 Leadership, Mentoring & Apprenticeships
Title:
At Swarovski, we are always looking for ways to increase connectivity between people. We see mentoring as an opportunity for our colleagues to learn, enhance, and apply powerful skills, and accelerate personal development. We believe that leadership doesn't just come with a title, so through our leadership development portfolio we want to equip and empower our leaders to challenge assumptions and push the boundaries.

Our apprenticeships run for up to four years and cover 11 different specialisms, such as chemical lab technology, carpentry, and several engineering professions. As well as learning the craft of their trade, we make sure our apprentices are prepared for a variety of operational processes, experience cutting-edge AI and VR, learn the latest software packages, and develop soft skills for their personal development.​ Since 1953, when the program started, we have trained more than 1,500 apprentices from 12 different nations.
The Tent Partnership for Refugees
Title:
Tent is a non-profit organization launched in 2016 to mobilize the global business community to include refugees. Today, it is a network of over 200 major companies committed to integrating refugees into their host communities.​

In November 2021, we became a member of the program and committed to mentoring 50 refugee women over three years, beginning in Switzerland in early 2022. The goal of the mentorship program is to upskill the women and give them the best possible chance of finding employment. The program focuses on career development and professional advancement and intends to equip refugee women with practical skills and knowledge for the job market, including improving their CVs and social media profiles, explaining the recruitment processes of their host country, and addressing potential cultural differences in the workplace.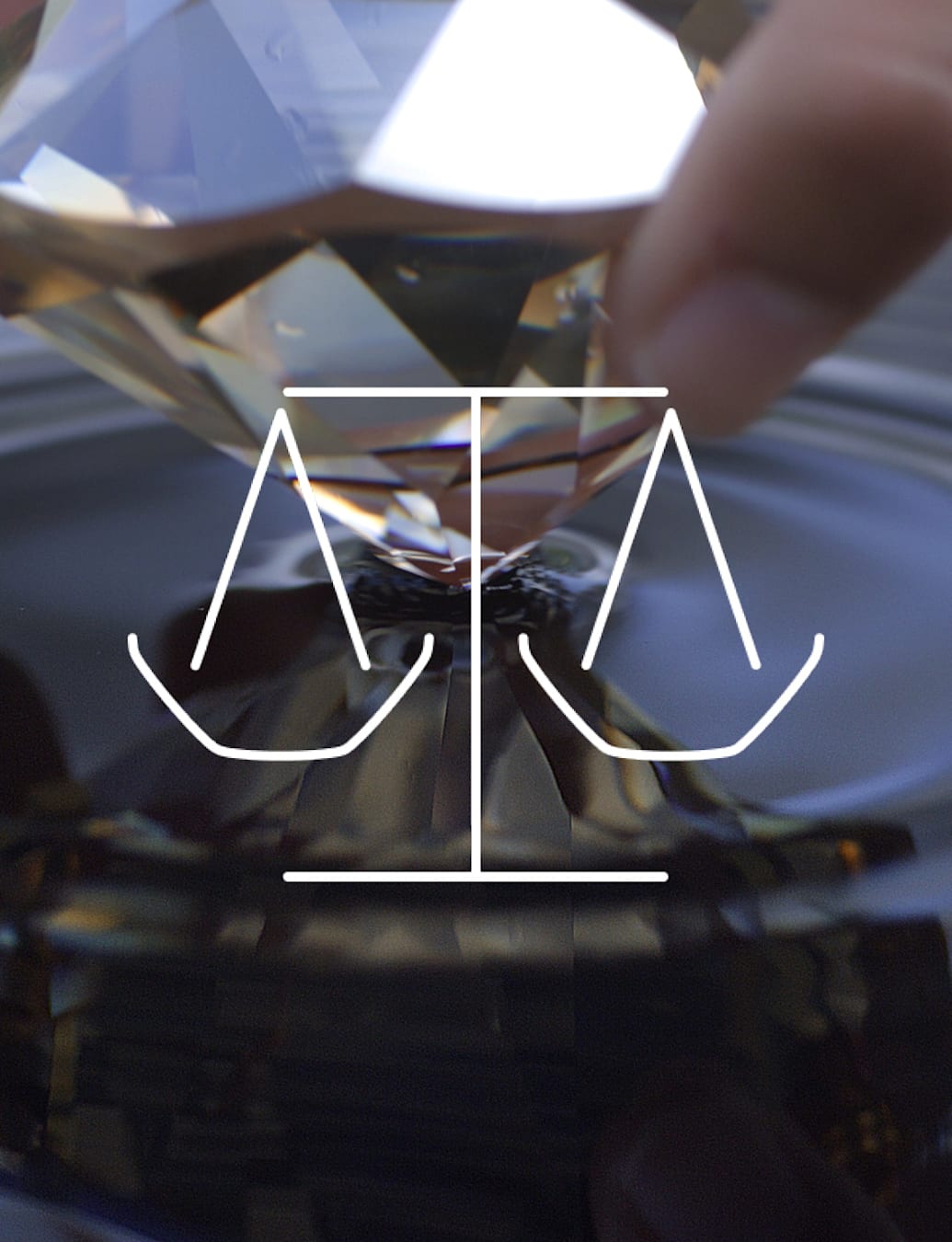 Rights & Respect
It is vital that all those working throughout our value chain can be confident that their human rights are protected.

We will:
Respect the rights of our people and strive to ensure a safe and healthy working environment for all.
Provide working environments and sound employment conditions in accordance with SMETA, the UN Guiding Principles, and the International Labour Organization Core Conventions.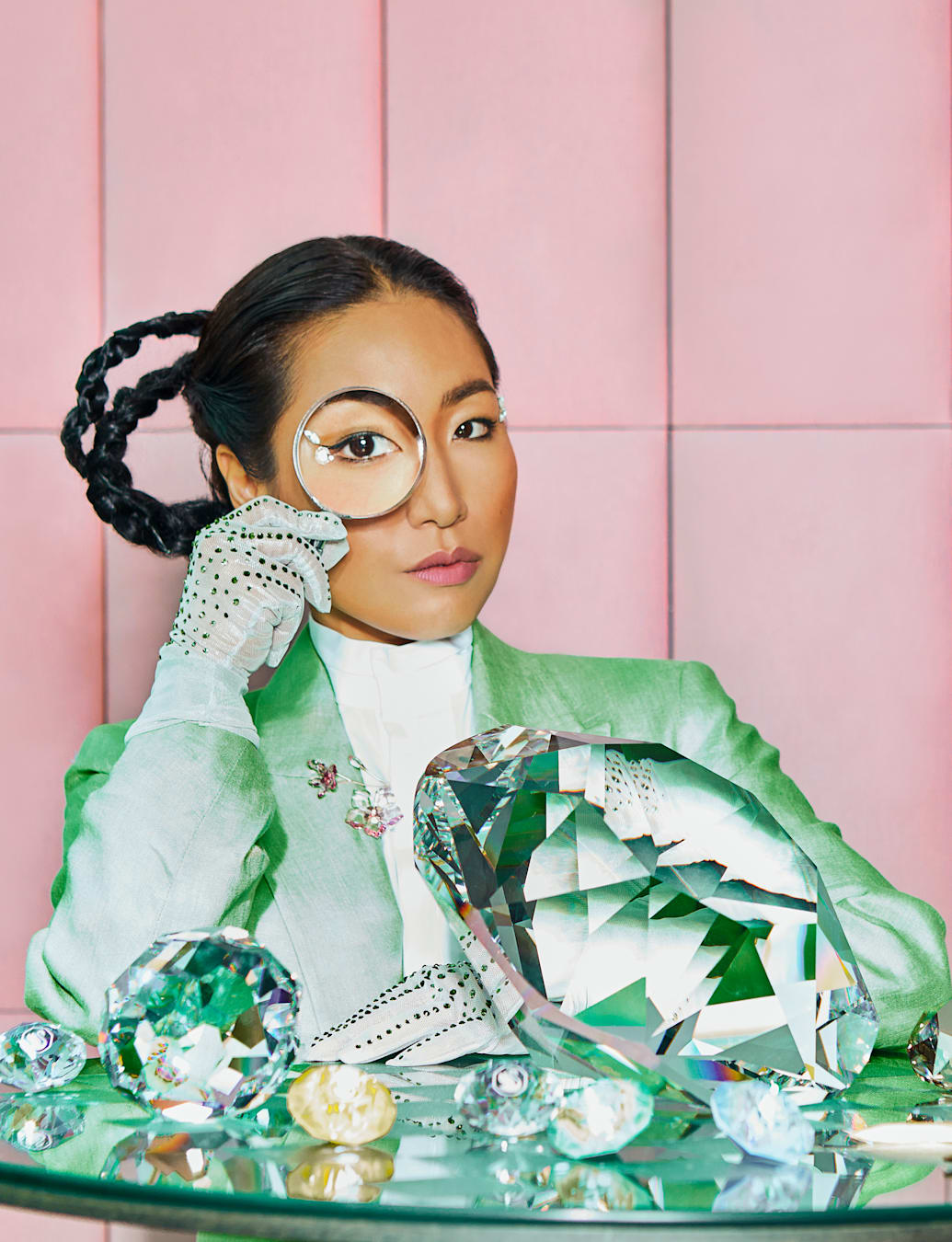 Our Initiatives
Responsible Sourcing Initiative

RSI is a systematic, risk-based approach to assessing suppliers' performance against our Code of Conduct. Since 2014, this has helped us to ensure safe and healthy working conditions as well as rigorous employment practices from our suppliers. Through the RSI program, we monitor supply chain labor practices and work closely with our suppliers to drive continuous improvement.