Fine Jewelry Made for Forever
Title:
Mark special moments, or celebrate your unique brilliance, with environmentally conscious lab-created diamonds in timeless designs set in precious metals. Our fine jewelry collection features forever pieces that are made to treat yourself, or those you love, with light-filled luxury.
Exquisite Jewelry
Impeccable Value
A Swarovski Created Diamond is identical to a mined diamond, the only difference is its origin. Lab created diamonds are often a more affordable option, meaning you can choose a piece of jewelry with a larger, higher quality diamond. Our exquisite fine jewelry really is the future. Not only is it a conscious choice, it is good value, too.
Eternity
Designed to be in style until the end of time, our Eternity family is pure elegance. Centered on solitaires and stacking rings, these pieces celebrate the art of simplicity with exquisite lab created diamonds.
A Swarovski Created Diamond is made using an innovative process that flawlessly replicates nature, resulting in a laboratory-grown diamond that is indistinguishable from a mined diamond in all chemical, physical, and optical attributes. Once grown, after forming layer by layer from a tiny carbon seed, they are then precision-cut and polished to perfection revealing maximum brilliance, scintillation, and fire.
Signature
Enter a world of wonder with our Signature family. Showcasing our craftsmanship and fascination with light, halos of brilliant pavé enhance lab created diamonds in classic white designs and colored pendants that love to be layered.
All Swarovski Created Diamonds are hand-selected and graded by our gemologists according to the industry specific 4Cs – color, clarity, cut, and carat – to ensure their brilliance. With diamonds graded G to I and VVS to SI1 in accordance with the 4Cs, only the most magnificent laboratory-grown gems are used in our fine jewelry collection.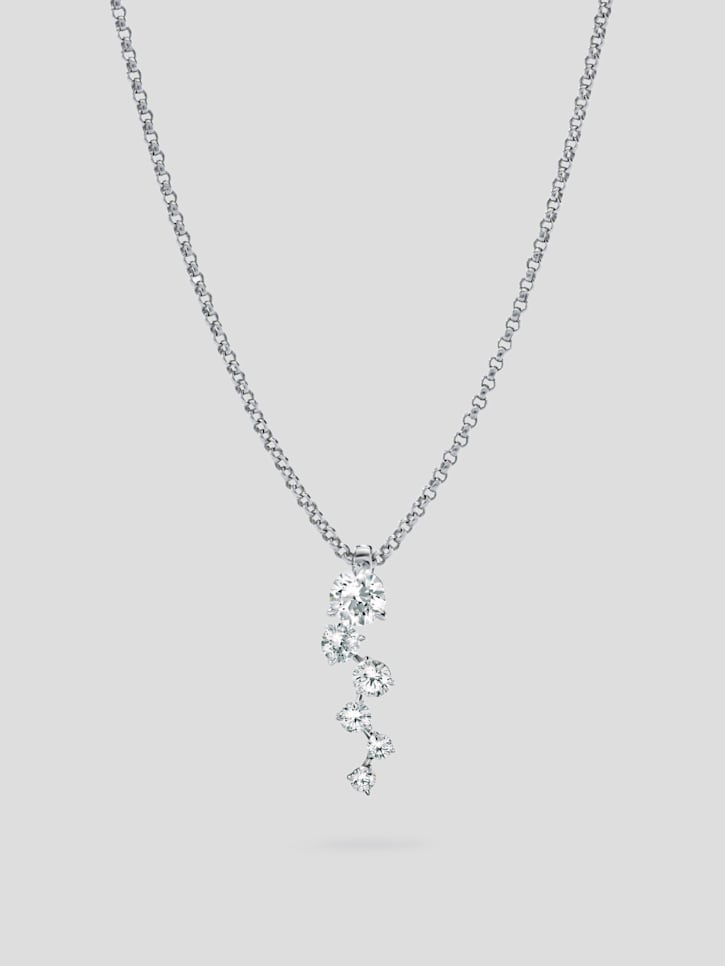 Intimate
Celebrating the power of two, our Intimate family is romance reimagined. Beautiful lab created diamonds come together on band rings, or cascade in light-catching brilliance from pendants and earrings. Designed to be combined.
We don't just advocate for a brighter future, we create it. Since 1895, we have always been dedicated to a vision of responsible business and the care of the environment. We are proud to offset the energy used to produce Swarovski Created Diamonds, making the process carbon neutral, and that all our stones are created in adherence with high-level environmental, safety, and labor standards.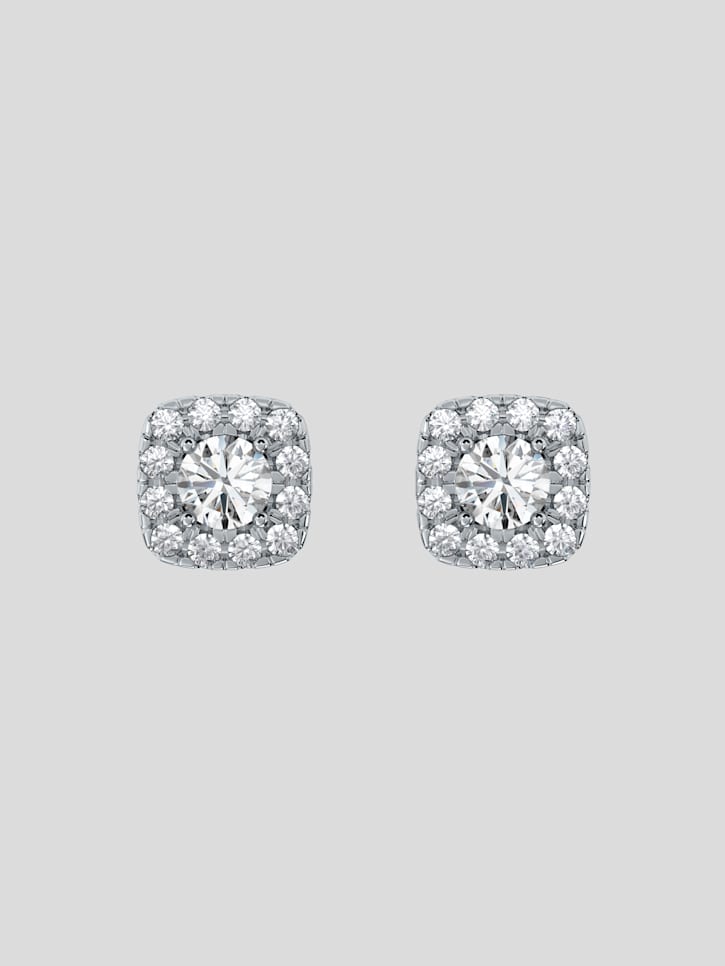 Essentials
An understated expression of elegance, the Essentials family is your everyday lab created diamond. Simple solitaires are radiant with light, while cushion-shaped halos create an aura of brilliance. Exceptionally giftable, to yourself or another.
The skills required to craft a spellbinding diamond are a specific ordinance undertaken by master craftspeople. From laser-trimming the rough stone to create the diamond shape, to precision-faceting and polishing the finished lab created diamond to radiant perfection, the process is a meeting of science and magic.
Certified Excellence
Title:
As proof of origin, every Swarovski Created Diamond that is 0.25 carat or larger carries a laser engraving, visible only under strong magnification, identifying it as an authentic Swarovski jewel of extraordinary beauty.

Read more about warranty and product care in our customer care section.