Discover the World of Swarovski Components
Title:
Since 1895, Swarovski has turned dreams into precision-cut crystals. Over 125 years later, our pioneering spirit, trendsetting designs, and unparalleled craftsmanship result in high-quality products that inspire designers around the world and amplify their creations with standout embellishments. Discover the world of Swarovski Components.
At Swarovski, we create over 360 different cuts and shapes of crystals, all with superior brilliance, clarity, cut, and color. We also take a modern and progressive approach to business that respects the wellbeing of people and the planet. Our Advanced Crystal is compliant with the strictest environmental laws in the market, helping our customers make the responsible choice.
A world of wonder awaits in our wide assortment of crystal shapes, sizes, and colors.
Title: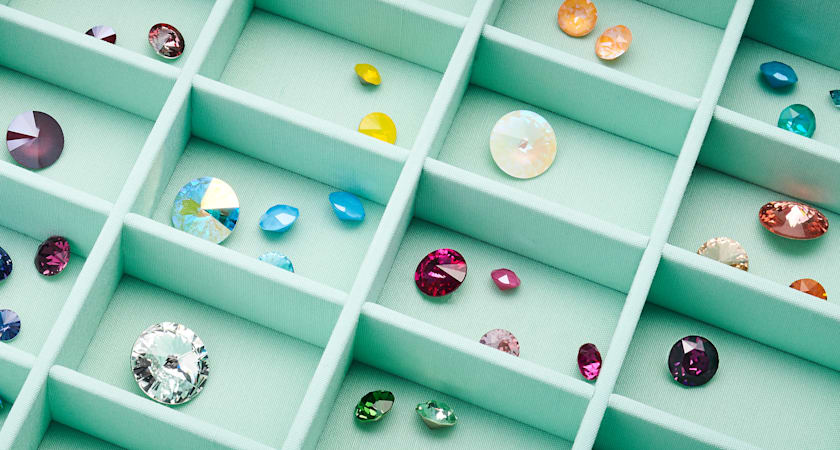 Swarovski Components Collection
Title:
Celebrating over 125 years of superior craftsmanship.
From inspiration to collection launch, Swarovski's creative process is unique. Each piece tells a story and embodies a rich, global heritage in innovation. A continuous evolution of material and technique makes Swarovski the leader of cut crystal creations.
Swarovski Crystals offer creative talent the ability to reshape reality using flawless, precision-engineered cut stones, and advanced applications and techniques. We're proud to support all collaborations, partnerships, and cooperations with unrivalled craftspeople and crystal experts.​
Here are just a few of the clients we have collaborated with to create the most exclusive of designs.

Our Crystal Experts are here to answer your questions.
Title: