Discover the World of Swarovski Components
Title:
Since 1895, Swarovski has turned dreams into precision-cut crystals. Over 125 years later, our pioneering spirit, trendsetting designs, and unparalleled craftsmanship result in high-quality products that inspire designers around the world and amplify their creations with standout embellishments. Discover the world of Swarovski Components.
A world of wonder awaits in our wide assortment of shapes, sizes, and colors.
Innovations
Our expert craftspeople understand all categories, sizes, and cuts of our crystals and are masters of pioneering application techniques for all types of products. Explore the possibilities on our Innovations page.
Inspirations
The bespoke Swarovski service means we go beyond our tremendous standard assortment of crystals, engaging in creative collaborations with top designers and resulting in truly unique fashion pieces.
Craftsmanship
At Swarovski, we create over 360 different cuts and shapes of crystals, all with superior brilliance, clarity, cut, and color. We also take a modern and progressive approach to business that respects the wellbeing of people and the planet. Our Advanced Crystal is compliant with the strictest environmental laws in the market, helping our customers make the responsible choice.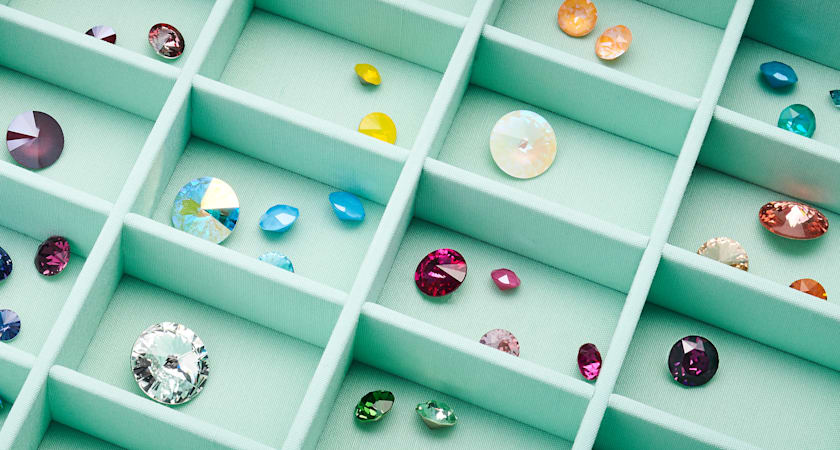 Swarovski Components Collection
Title:
Celebrating over 125 years of superior craftsmanship.
Our Swarovski Experts are here to answer your questions
Here are just a few of the clients we have collaborated with to create the most exclusive of designs.