What do Swarovski and Disney have in common? A vision that brings magic and joy into the world – and this enchanting collaboration of crystal figurines does exactly that. The Swarovski Disney collection captures the spirit of wonder and imagination, bringing the studio's loveable characters to life. From Disney 's Frozen princess sisters Elsa and Anna to the modern Pixar portfolio with Toy Story's Woody and Buzz Lightyear.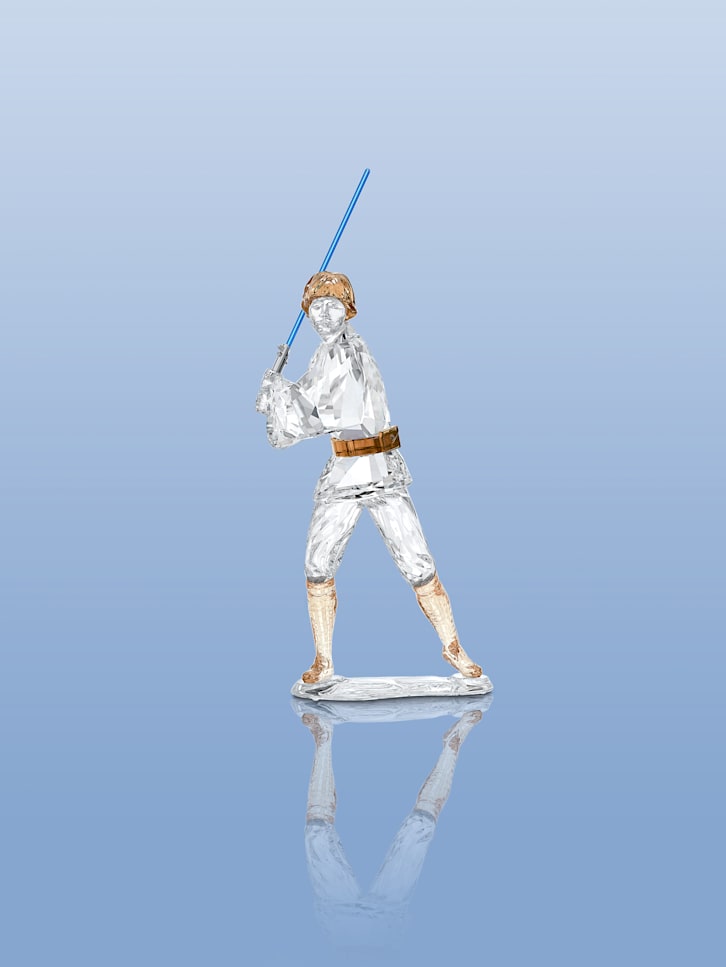 Swarovski x
Disney's Star Wars
Travel into hyperspace with our Swarovski x Disney's Star Wars figurines. To celebrate Lucasfilm's spectacular universe, which has been inspiring fans since 1977, we bring the heroes from a galaxy from far, far away back to Earth with this inspiring crystal set. Reignite the spirit of intergalactic adventure with Captain Han Solo, Wookiee warrior Chewbacca and the brave little Ewok Wicket, all shining with authentic color and detail. Each of our crystal figurines is a collector's piece of unique charm and character, including our dazzling designs of Captain Solo's legendary Millenium Falcon and the Galactic Empire's mighty AT-AT Walker.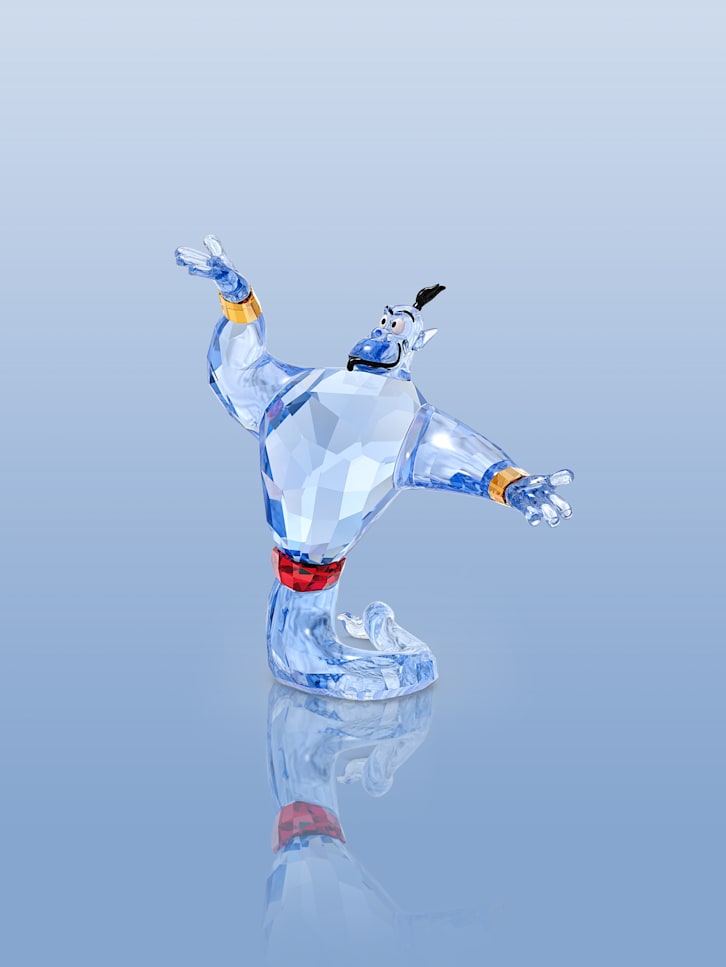 Swarovski x
Disney's Aladdin
Prepare to be enchanted once again by Aladdin and his magical adventures. To mark the animated film's 30th anniversary in 2022, we have crafted all your favorite characters in precision-cut crystal. Wonder anew at Jasmine, the latest in the Disney Princess series, grant your own wish with the Genie and the Magic Lamp and follow Abu and Iago on a new adventure. Each piece is an amazing reimaging of the film's main stars, meticulously crafted from colorful, light-filled crystal. Shining, shimmering, splendid.
Swarovski x
Disney's Frozen 2
Bring the fantastic Disney's Frozen 2 world into your home with your favorite characters from the award-winning animated musical fantasy film. Exquisitely crafted and shimmering with a multitude of sparkling facets, these Swarovski Disney figurines perfectly showcase the brand's crystal mastery and craftsmanship. Adorned by an icy blue crystal dress, Elsa is as beautiful and regal as ever. An amazing gift for Swarovski and Disney fans alike, the Swarovski Disney's Frozen 2 Collection features the Arendelle's royal sisters with dazzling representation of Anna in her signature Violet and Fuchsia cape. The collection is completed by the Disney's Frozen 2 Snowflake Ornament, also available as part of the Disney's Frozen 2 online exclusive set.
The Swarovski x Disney's The Little Mermaid Collection
Title:
Be part of Ariel's world with the Swarovski Disney's The Little Mermaid collection. Expect to find your favorite characters, all of which are designed to spark childhood memories, while showcasing Swarovski's brilliant artisanal workmanship. The range includes Flounder, Ariel's trusty sidekick, shining bright upon the crest of a wave; Sebastian – a vision of vibrant red against a blue crystal shell; and of course, Ariel, the iconic red-haired princess, depicted as a figurine with hundreds of sparkling facets. Each piece would make an original gift for Swarovski and Disney's The Little Mermaid fans alike – bringing wonders from under the sea into your home.