A World of Holiday Wonder
Title:
The warmth and wonder of the holidays has come alive in New York, Milan, and Paris as Swarovski ignites the season with an astonishing array of crystallized experiences. From spectacular gingerbread façades to magnificent trees and dazzling window displays, there's no end to the enchantment this year.
Fairy Tale of New York
Until January 7, The Mark hotel will showcase a delectable gingerbread façade that looks good enough to eat. Matching candy carts will serve treats by the entrance, while a showstopping Christmas Tree and jewelry showcases will create the wonder within. The magical experience was launched with a glamorous VIP dinner at The Mark Restaurant by Jean-Georges. Also, in Midtown, the Swarovski Star illuminates the Rockefeller Center Christmas Tree.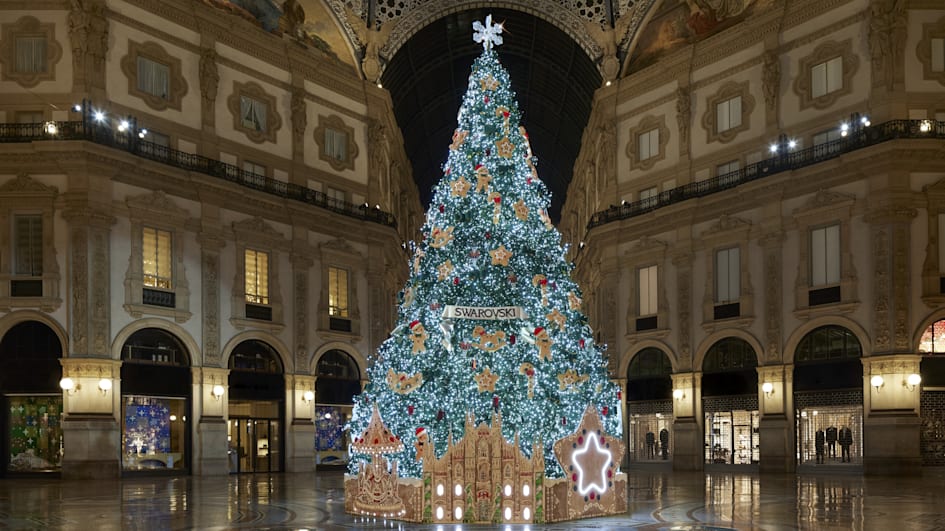 The Tree Of Dreams
See the Swarovski Tree of Dreams in Galleria Vittorio Emanuele II from December 4 to January 6. Adorned with crystallized ornaments in a holiday gingerbread theme, including the famous Duomo, it is a traditional festive treat for all.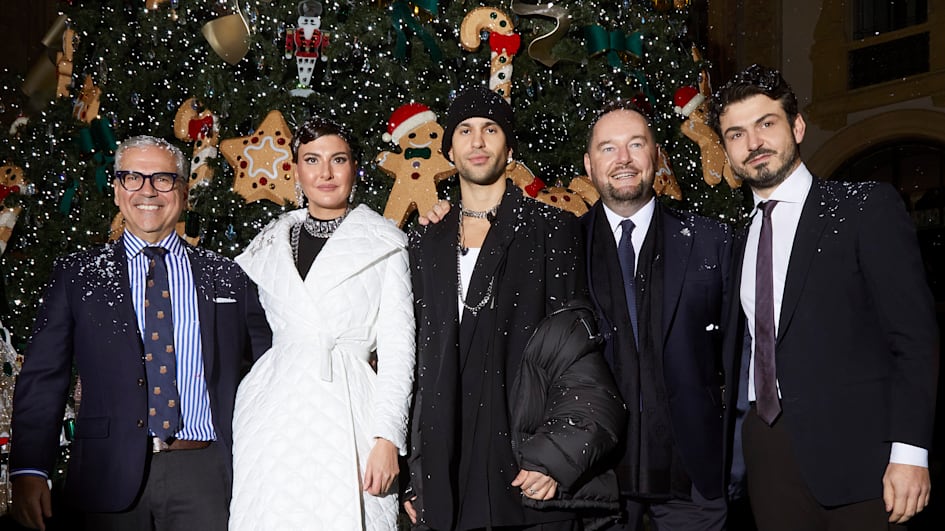 The Lights Go On
In one of the season's most awe-inspiring moments, Giovanna Engelbert, Swarovski Creative Director, and Alexis Nasard, Swarovski CEO, illuminated the Swarovski Tree of Dreams on December 5. An occasion full of joy and magic.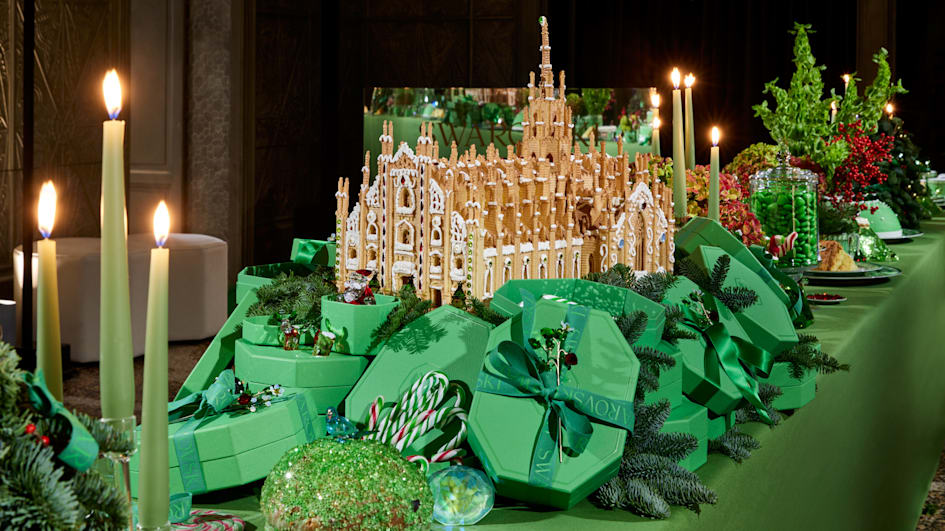 A Feast for the Eyes
Following the tree lighting, an intimate dinner for Swarovski friends took place at Cracco in the Galleria. Tables were decorated with an abundance of flowers, garlands, and gleaming Swarovski figurines for a traditional and magical holiday feel.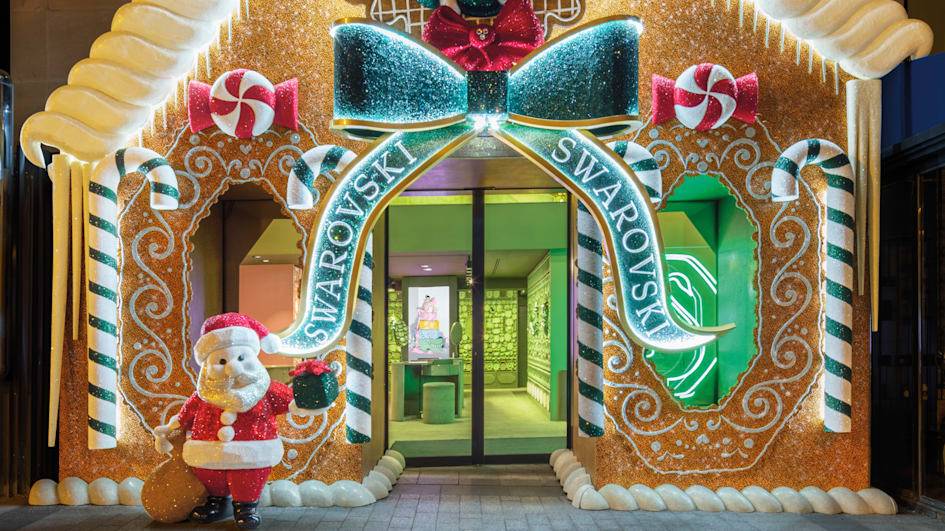 Shimmering on the Champs-Élysées
Visit Swarovski's flagship on the Champs-Élysées until January 4 for a mesmerizing gingerbread experience. Created from thousands of toffee-colored crystals and traditional holiday symbols, this spectacular sight is not to be missed.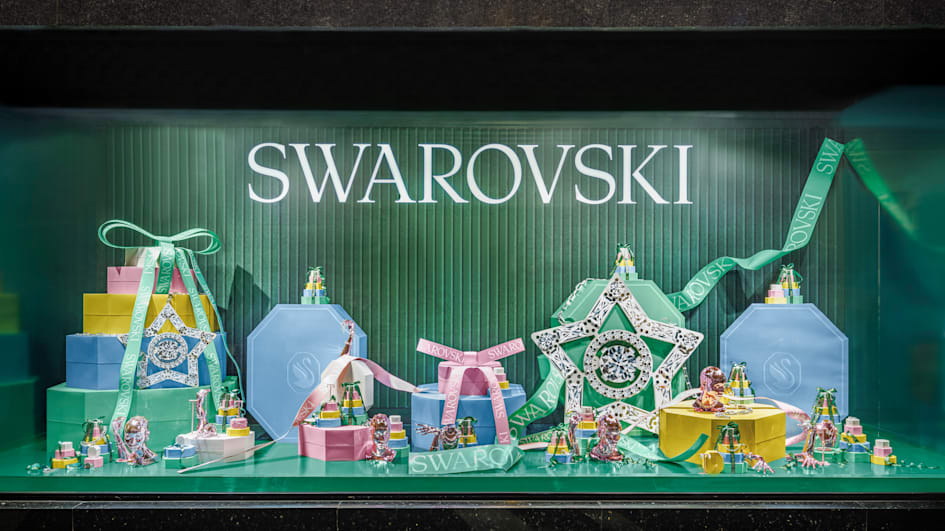 Wrapped with Excitement
To turn heads at Galeries Lafayette Haussmann this year, our holiday window display is filled with colorful Swarovski boxes and glimmering crystals. Admire the tempting gifts and start dreaming of the wonders you might give or receive this year.
Shopping with Swarovski
Title:
To help make holiday gift shopping a joy, we've got Swarovski Gift Cards and Swarovski Gift Services for an extra touch of magic.
Create magical moments this holiday season with our thoughtful collection of gifts for the holidays.
Spread the joy this holiday season with a Swarovski greetings card.
Not sure what to choose? Give your loved one the gift of choice with a Swarovski Gift Card, available in various designs and amounts.
Shopping for loved ones is made easier this holiday season with expedited delivery, free Click&Collect, extended returns, and more.
Illuminating the many facets of Swarovski from heritage to lifestyle and beyond.