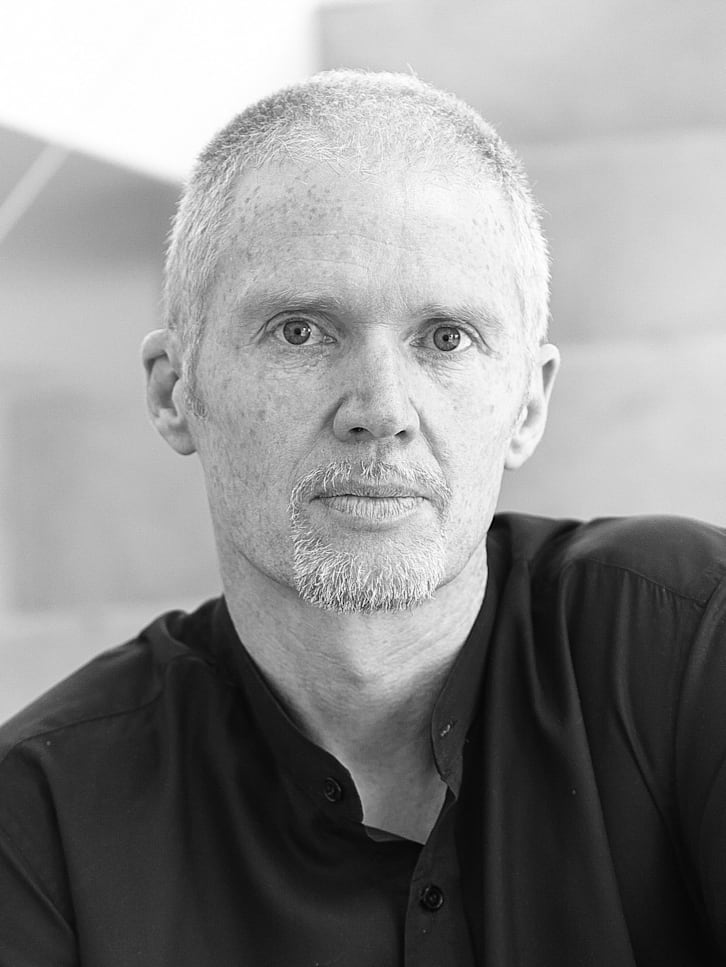 Elegance of Africa
As we entered our second year exploring the exuberance and beauty of Africa, we were pleased to invite you to our first SCS virtual event of 2022. First we spoke to the creative mind behind our Elegance of Africa collection, designer Martin Zendron, about how he drew inspiration from the flora and fauna of the African continent. We also heard from the head of Swarovski Waterschool about how your contributions make a difference in global water challenges.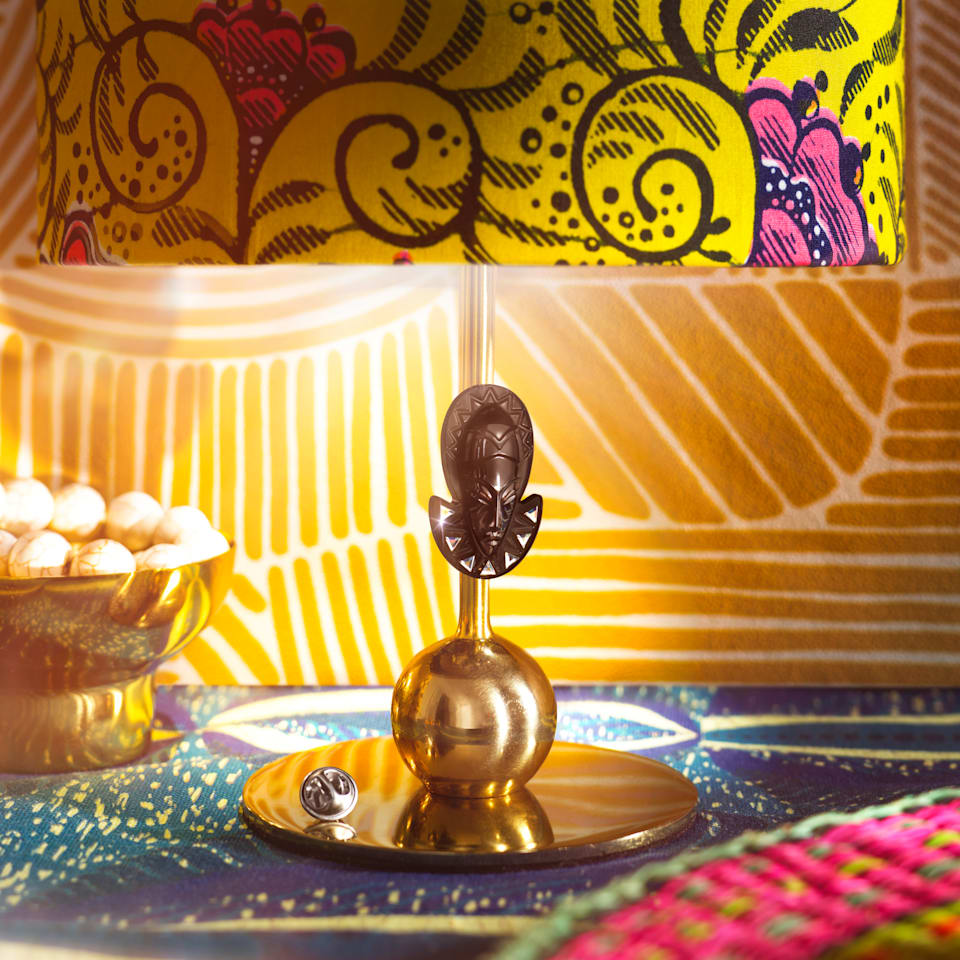 Then we went to the Swarovski Crystal Worlds in Wattens to take a private tour of the Art of Performance exhibit.
SCS members had the opportunity to participate in a Q&A session, as well as a game with the chance to win a gorgeous crystal prize, designed and signed by Martin Zendron. If you missed out on the livestream, here's a recap of the event — and we hope you can  join us next time. 

African tradition with a modern touch
29 years ago Martin Zendron designed Swarovski's first African elephant figurine. The Austrian designer has a special relationship with the majestic elephant, a symbol of wisdom that is sacred in many cultures. Decades later Zendron returns to the majestic creature. While the 1993 creation depicted an elephant bull, this year's collection features three generations of female elephants. The grandmother elephant is named Fayola, a Yoruba name that means "good fortune walks with honor." Her daughter is named Zena to reflect the friendly and loyal nature of these animals. The youngest elephant, a calf, is Mandisa, a name of Xhosa origin that means sweetness.
The herd, which shines in crystal graphite color, represents the unbreakable family bond that ties elephants together as they roam the African landscape.

Zendron went on to explain the other exquisite items in the Elegance of Africa collection, including a crystal gift for those who spend a minimum amount. The African mask functions as a magnet and pin, and can be used as an accent on a lamp stand or worn in style on a coat lapel.
How you can make a difference
At the event we also heard from Clemens Scheiber, head of the Swarovski Waterschool. The purchases of your memberships and SCS exclusive items, as well as SCS Charity Edition crystals, go toward Waterschool projects. Water is one of the most precious resources in the world. Swarovski Waterschool is dedicated to empowering children with the knowledge they need to grow up and address the water challenges in their community.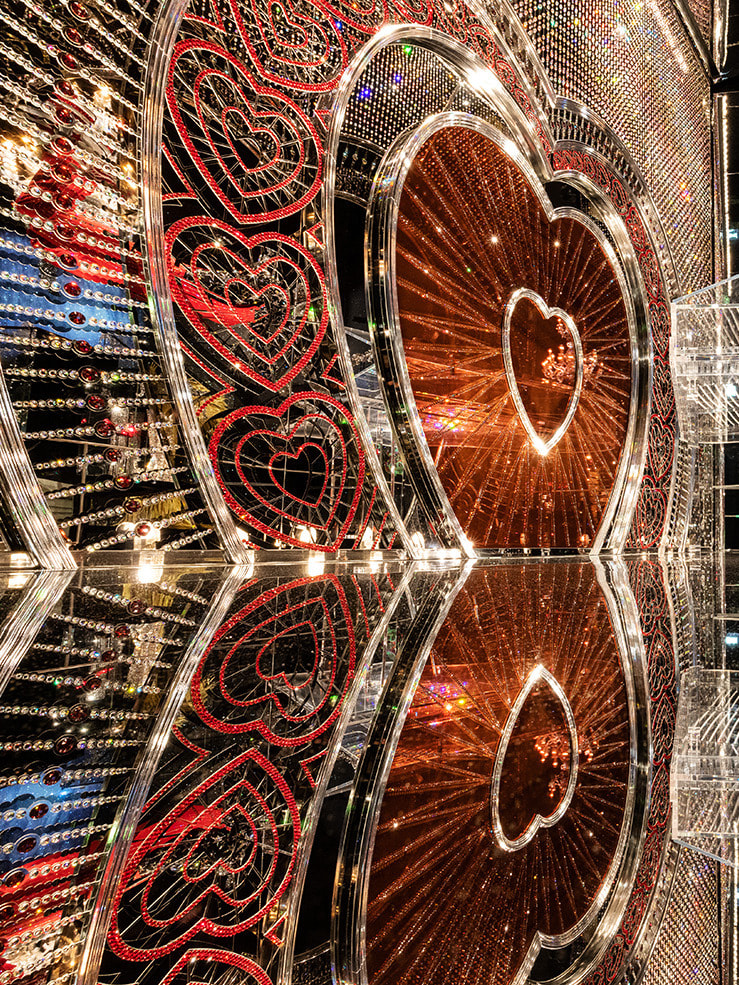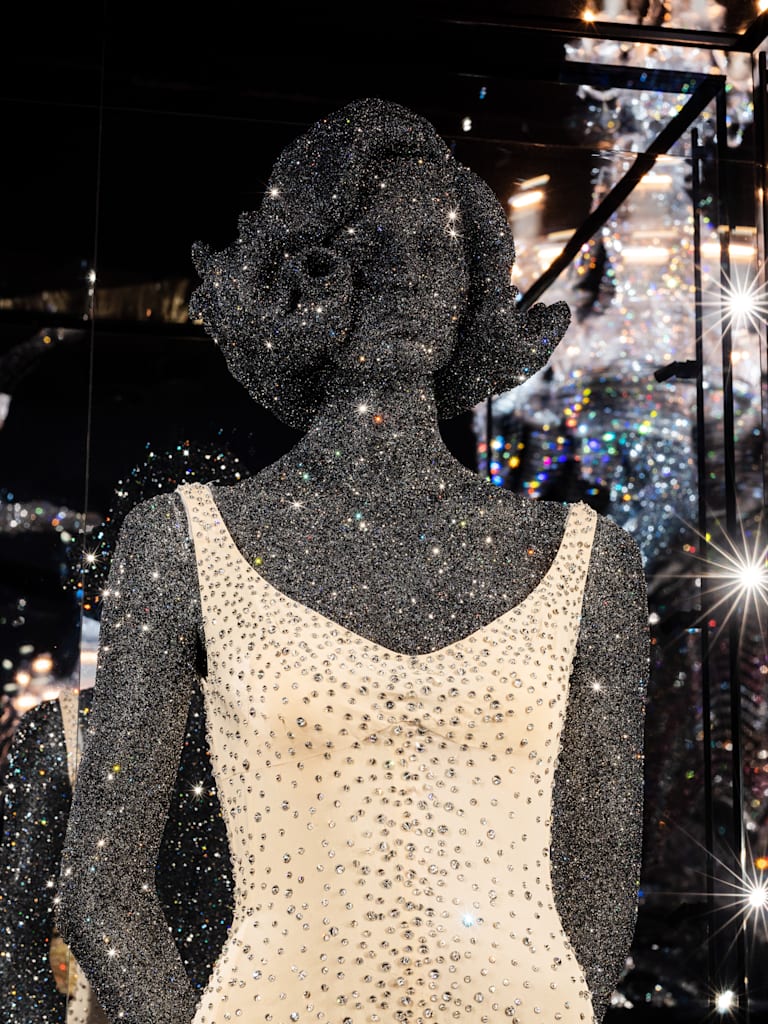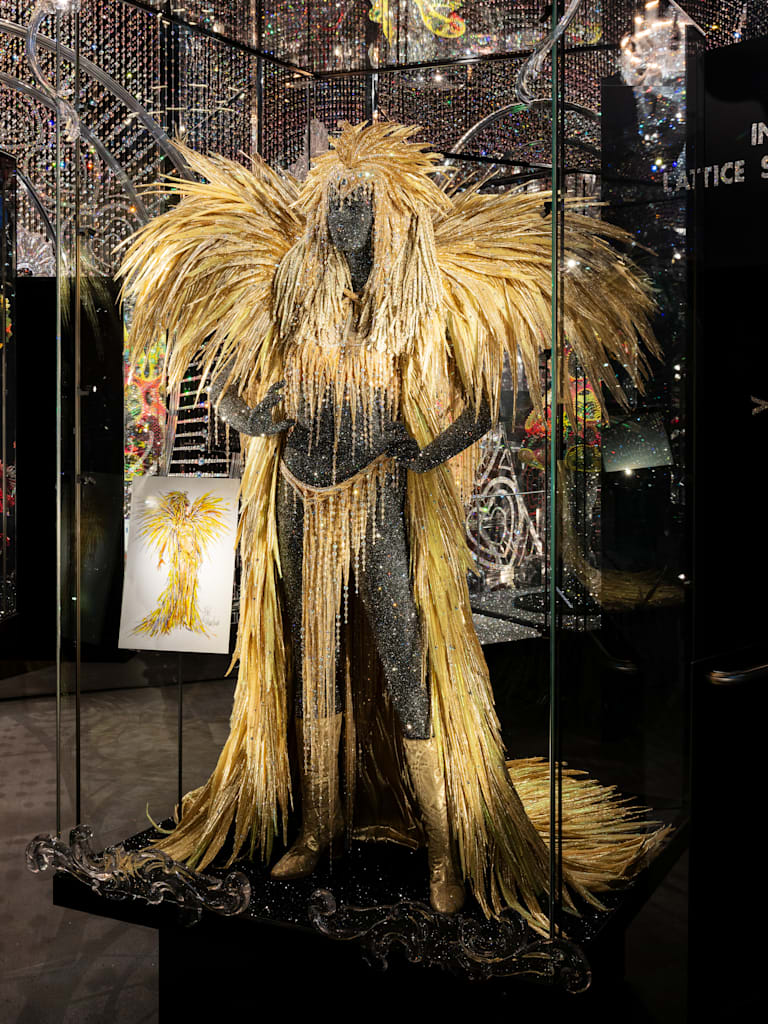 Immerse yourself in Hollywood glamor
Title:
Before the end of the event, SCS members got a private live streamed tour of the Art of Performance exhibit, housed in one of the 18 Chambers of Wonder at Swarovski Crystal Worlds. The exhibit displays pieces from Swarovski's rich history with Hollywood's top entertainers. Swarovski has graced some of the most iconic outfits of actors and pop stars, from Marilyn Monroe's dress at John F. Kennedy's birthday party to Katy Perry's Moschino chandelier gown at the 2019 Met Gala.

We look forward to seeing you next time. Make sure you're signed up for SCS updates so you can be informed of our next live stream event.