Empower Your Style with Marvel
Title:
Unleash your style alter-ego with our compelling range of Marvel jewelry, and home figurines. Across the heroic collection, classic comic book motifs have been transformed into crystallized graphic designs that radiate strength and valor.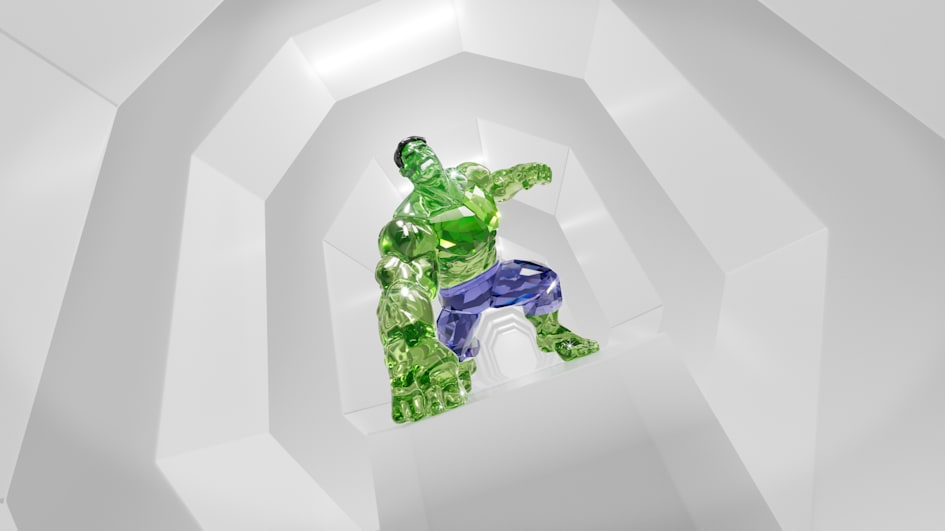 The Hulk
This phenomenal Hulk figurine showcases the powerful character's celebrated muscles and awesome strength in exacting detail, expertly cut from 578 facets.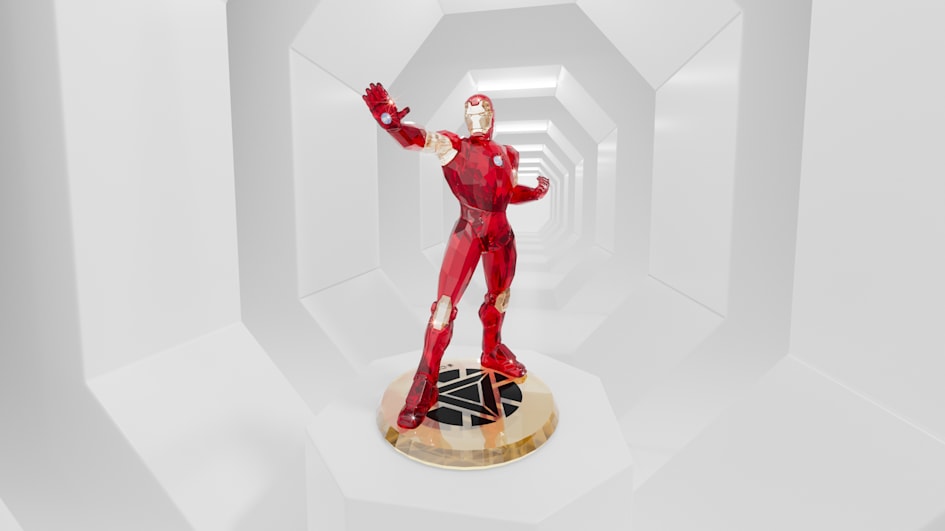 Iron Man
The core Super Hero characteristics of strength, intelligence, and magic are explored through the exciting medium of crystals. Cut with 723 facets, Iron Man comes to life in a level of innovative artistry that Tony Stark would be proud of.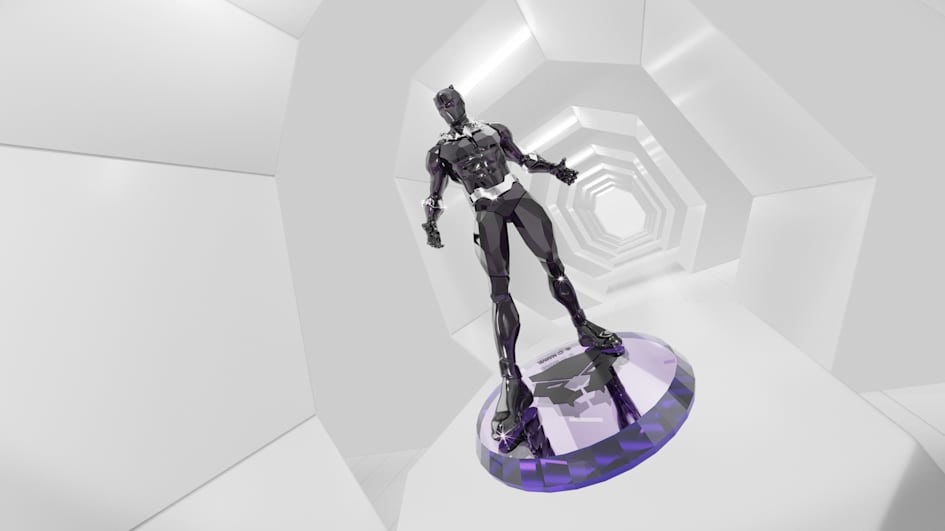 Black Panther
A sleek King of Wakanda wears his legendary Vibranium suit in a figurine design that is expertly crafted from 649 facets to bring out the light within his character.
In a web of red and black crystals, Spider-Man's iconic look is captured in stunning 3D form. Choose the bracelet or pendant to get your fashion senses tingling.
Honor the King of Wakanda with our stunning crystallized Black Panther pieces, which include a vibrant motif ring, and a mask-inspired pendant adorned in purple crystals.
Female empowerment is infused into this multi-colored ring inspired by Captain Marvel. Slip her iconic motif onto your finger to summon her strength.
Channel Super Hero powers with this versatile Iron Man piece. It doubles as a pendant or an arresting brooch, style it your way and send shock waves through any outfit.
Smashing his way into the collection, The Hulk appears as a fist of green crystals set on a gold-tone plated bracelet. A sure way to make a bold impression.
Super Hero Stickers
Title:
Crafted from our unique Crystal Fabric, these four Marvel stickers are reusable and removable so you can express your fandom when and where you like.
Illuminating the many facets of Swarovski from heritage to lifestyle and beyond.