Embracing Every Facet
Title:
Supermodel and modern-day icon, Bella Hadid, is the empowering face of our new campaign. In a series of vibrant portraits, shot by fashion photographers Mert & Marcus under the creative direction of Giovanna Engelbert, Bella embraces the infinite possibilities of joyful glamour and (re)invention through a crystal-powered exploration of self-expression. Along this journey of light, colour, and style, Bella embodies the multi-faceted essence of us all.

The campaign celebrates Swarovski's brand codes of colour and the octagon, a symbol for the facets of precision-cut crystal and a reminder to express every side of you. Through inspiring and playful interpretations of personalities – accessorized with our latest jewellery creations in fresh combinations – our campaign asks, "Who are you today?" Let's play.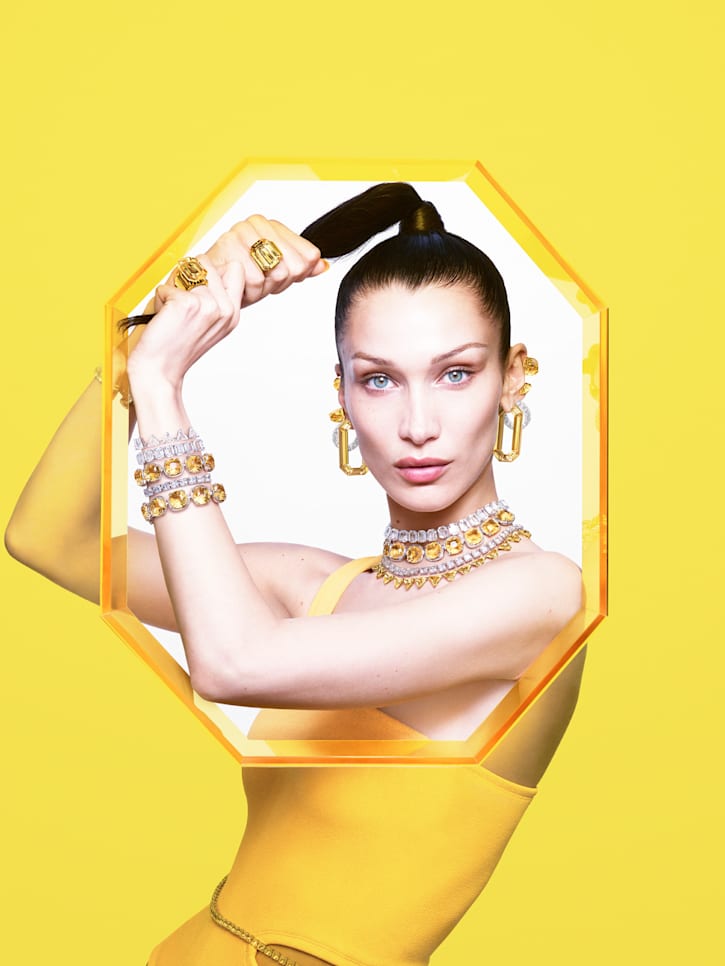 Sporty Meets Stylish
For active days when you need an instant style fix, reach for a statement necklace, bracelet, or ring. Casual comfort gets an uplift with full-crystal pieces in sunny hues that match your always-on energy.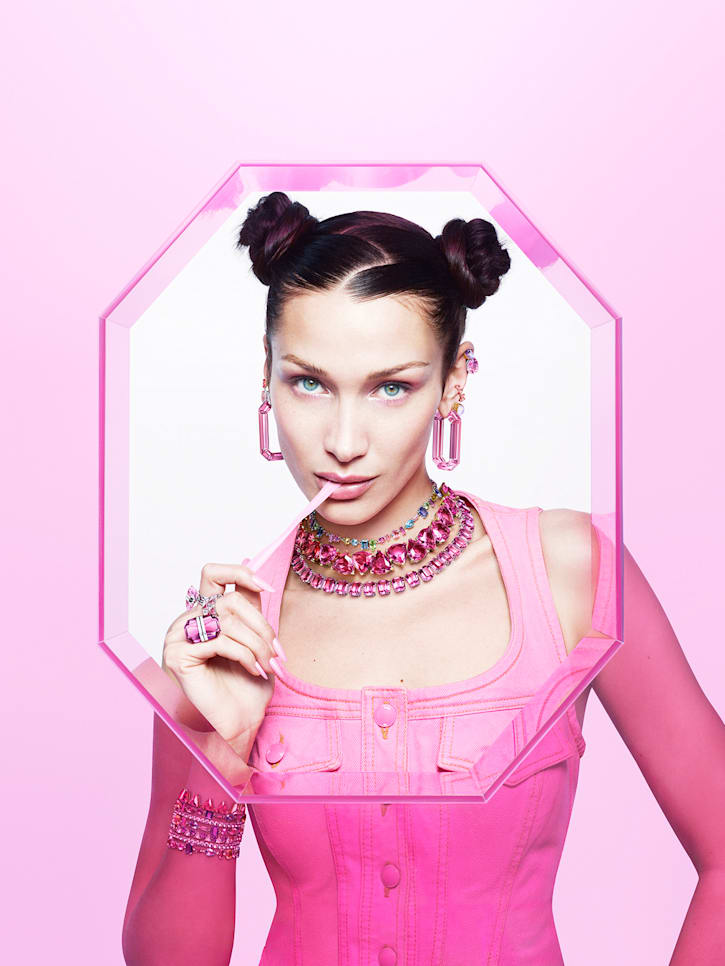 Dial Up the Fun
Life is good, and you want to play. Let your untamed imagination find joy at every turn in oversized hoops and candy-like strands of crystal. Now is not the time to hold back.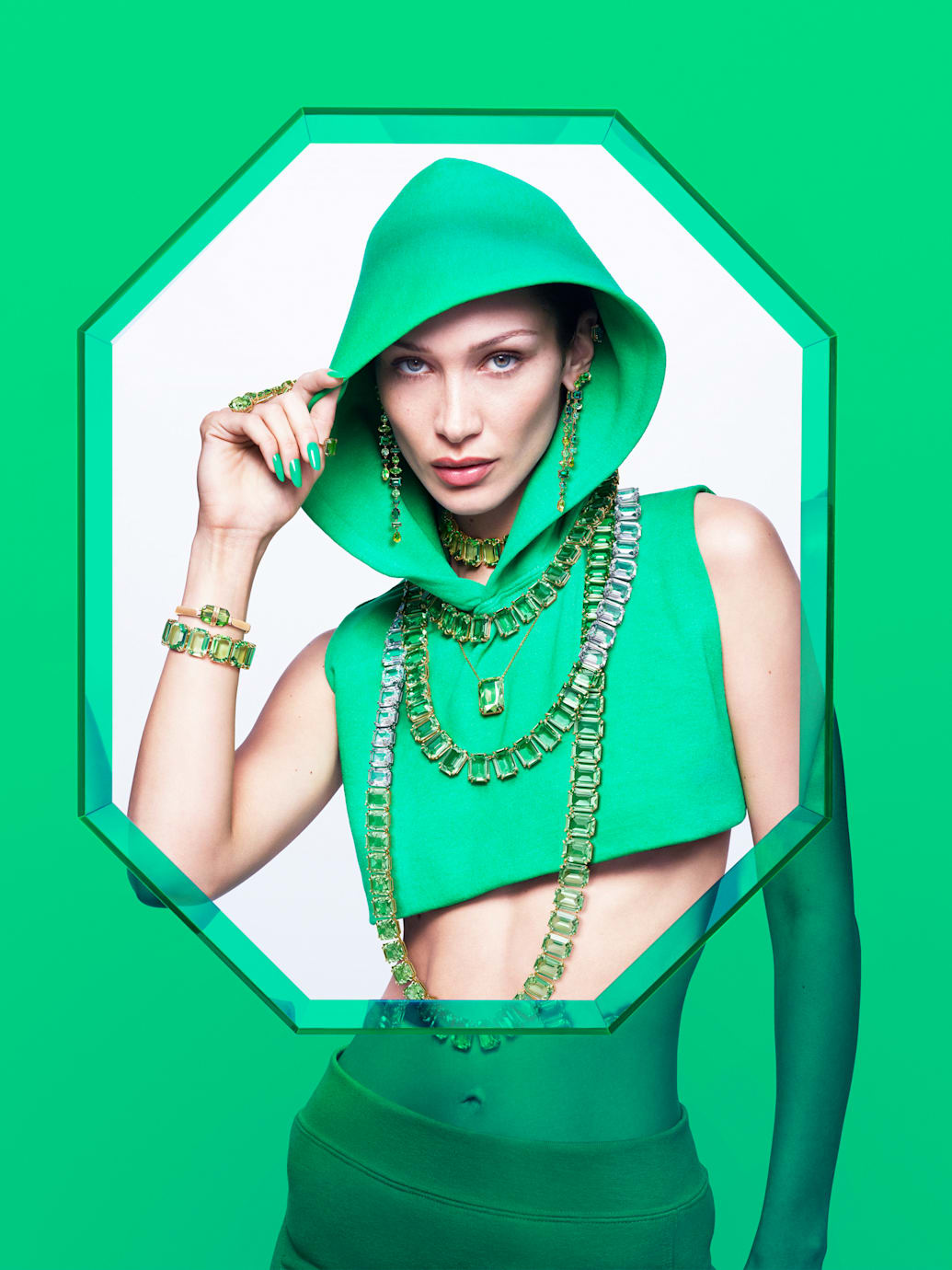 Make Your Own Rules
Express your inner confidence with jewellery combinations that embrace maximal style. Lean on green hues to unite the attitude, ambition, and beauty that reflects the true you.
Step into Serenity
Title:
Strike a pose that captures your cool in stacks of precision-cut crystal. Harness the strength and beauty of serenity in singular blue pieces that speak to effortless luxury.
World of Swarovski
Title:
Illuminating the many facets of Swarovski from heritage to lifestyle and beyond.