Follow Your Desires
Title:
Get pulses racing this Valentine's Day with bold crystallized gifts destined to set hearts ablaze. Captivating, alluring, and simply irresistible, each piece invites you to recognize love in all its forms. No matter whether you're celebrating self-love, partnered love, or a love that's indescribable, prepare to fall head over heels.
Make your feelings clear without saying a word this Valentine's Day. We're reinventing romance by turning traditional symbols of love into tools of self-expression, from an open-heart pendant coated with clear crystals, to bedazzled eternity hoops that show the depth of your commitment.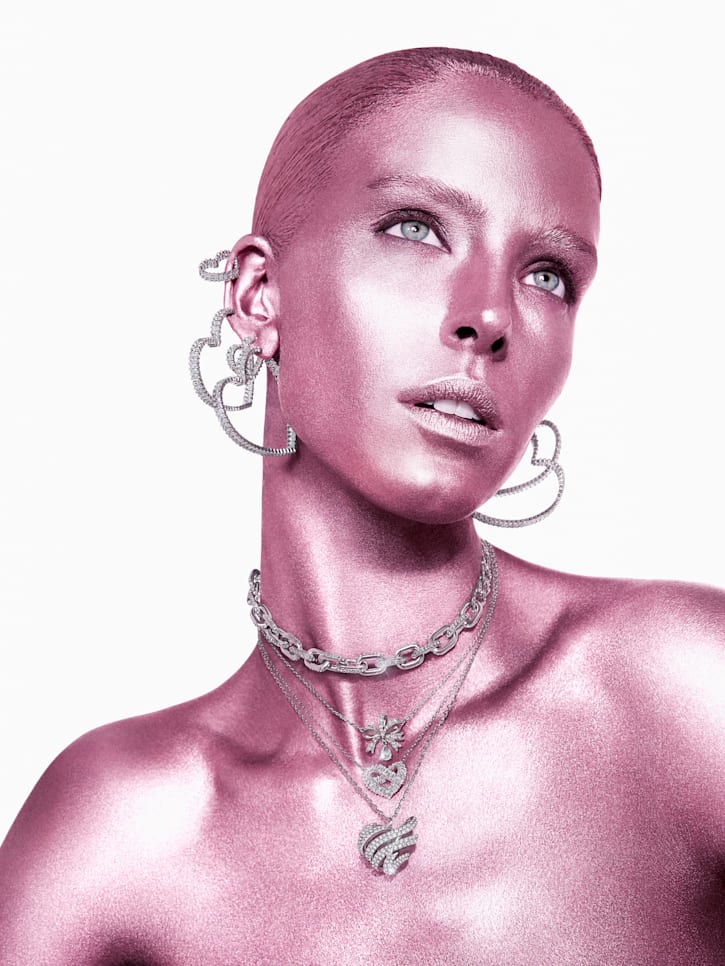 HOW TO STYLE
Bring the Heat
Trust your instincts with layered looks that demand attention. Embrace your sensuality with our Volta heart pendant, combining curved bands of crystals with fierce, sharpened edges.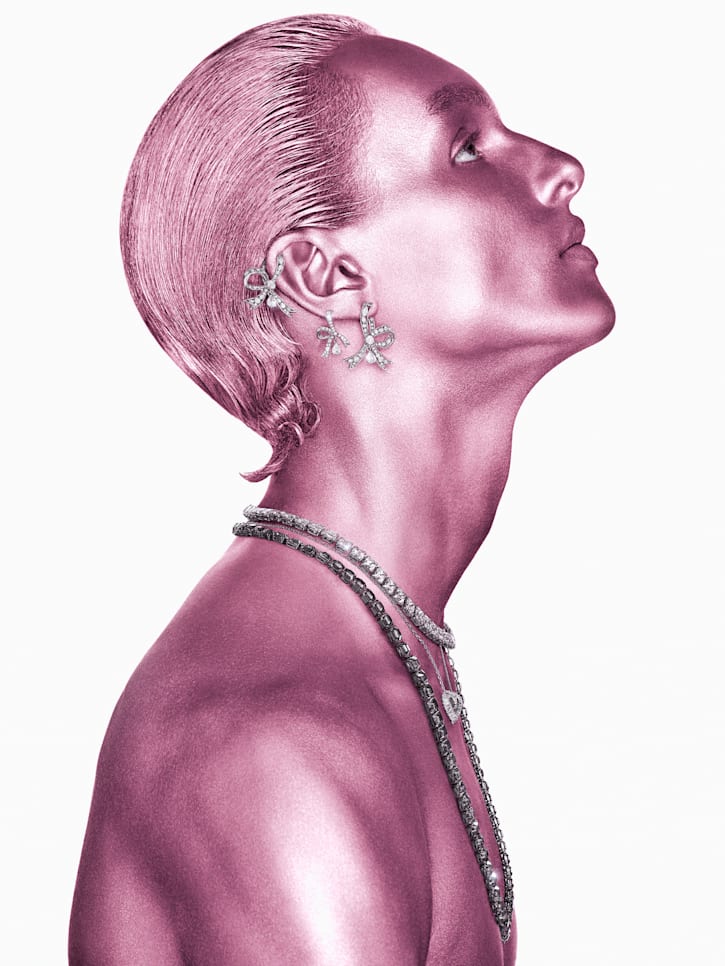 LOVESTRUCK
Eternal Flames
Some loves burn bright and fast, while others are built to last forever. Keep each ember close to your heart with strings of full-cut crystals and bows that nod to whispered promises.
Ignite Your Passion
Title:
Take the leap and put your heart on the line this Valentine's Day with statement-making pieces that put your intentions under the spotlight. Each piece radiates raw emotion, with pendants, earrings, necklaces, and bracelets designed to stand alone or come together to form unconventional partnerships.
Watch Now
Swarovski on Farfetch
Title:
Rewatch the Farfetch livestream hosted by Shon Faye and Alva Claire as they set their eyes, and hearts, on our Valentine's Day jewelry. Find out which Swarovski pieces they fell in love with – and how they choose to style them. Then shop your own favorites from the selection below.
Shop the Farfetch selection
Illuminating the many facets of Swarovski from heritage to lifestyle and beyond.