A World Of Capabilities
Title:
Creative sparks fly with the debut of innovative new products that exude color, artistry, and craftsmanship. Whether indulging fantasies or dreaming up new worlds, highest quality Swarovski Crystals allow you to bring your most ambitious visions to life.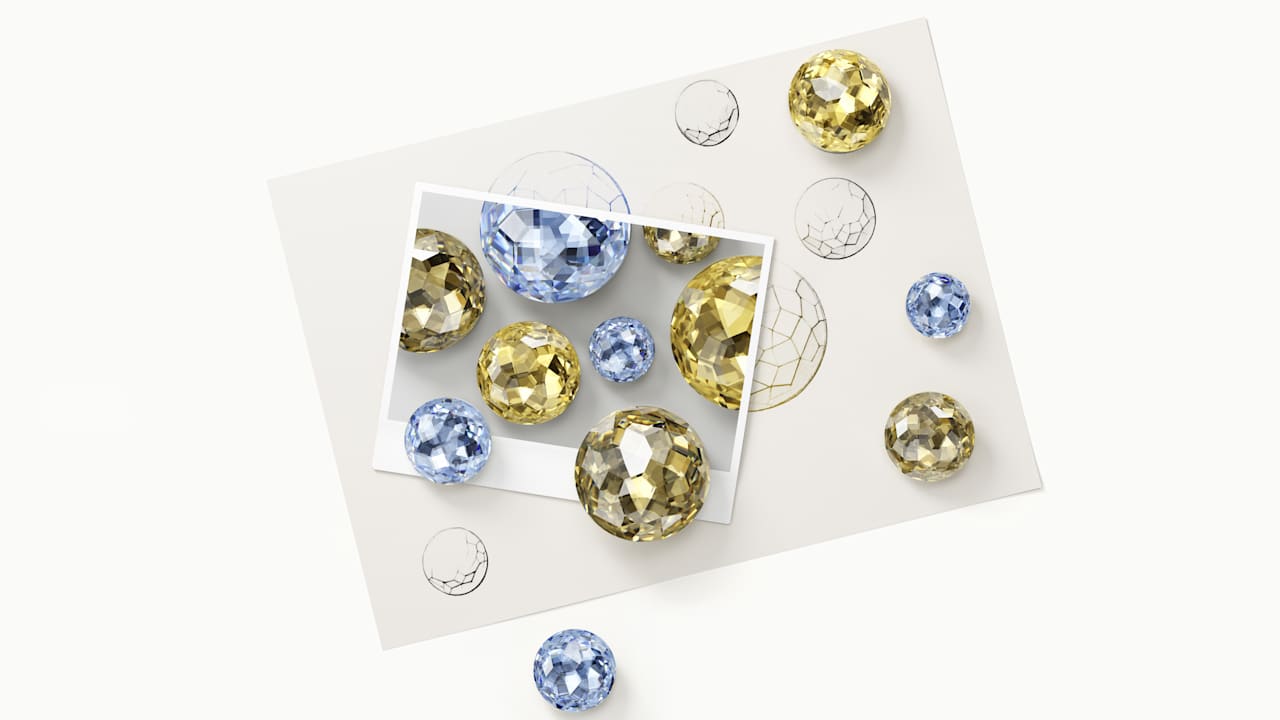 Fantasy Round Stone
Title:
Stunningly crafted with sophisticated symmetry front and back, the lightweight design of the Fantasy Round Stone is an innovative interpretation of the revered Rose cut in a contemporary look with an archival feel.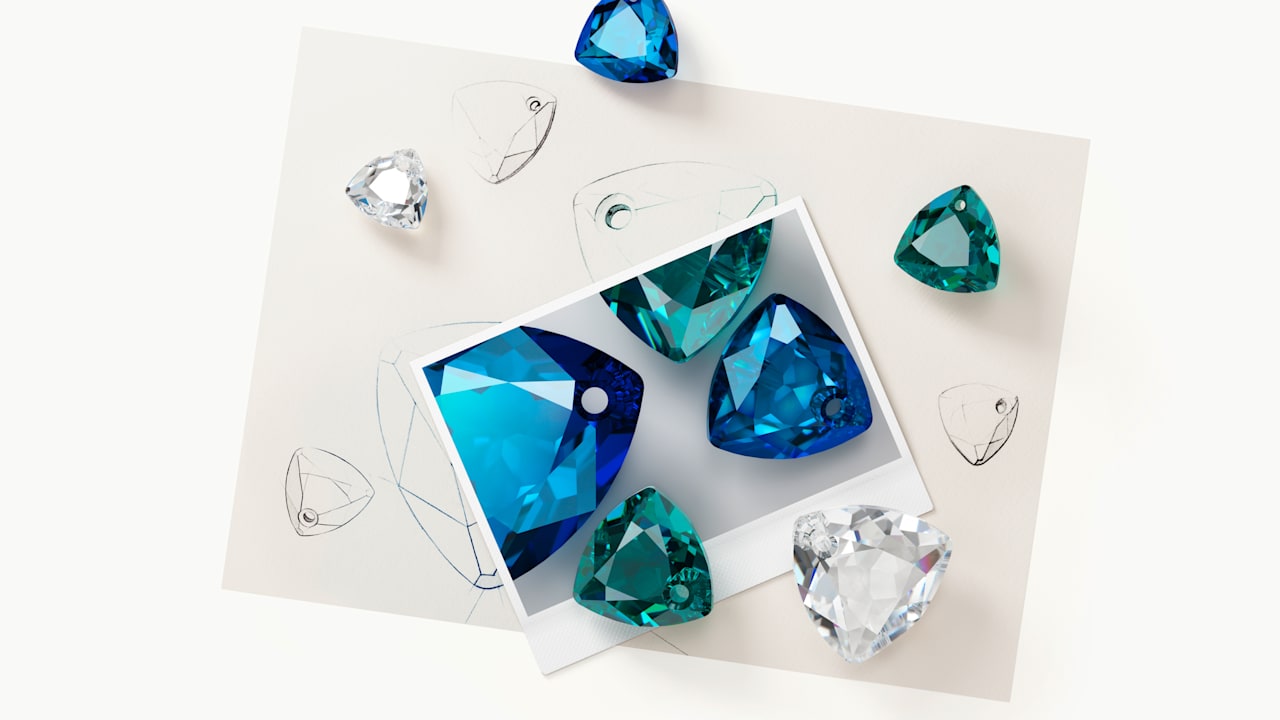 Inspired by the historic Trillion Cut Diamond, the triangular shape is creatively flexible and constructively confident. Sleek in style and multi-faceted, the Trilliant is a forever favorite for the fashion-forward.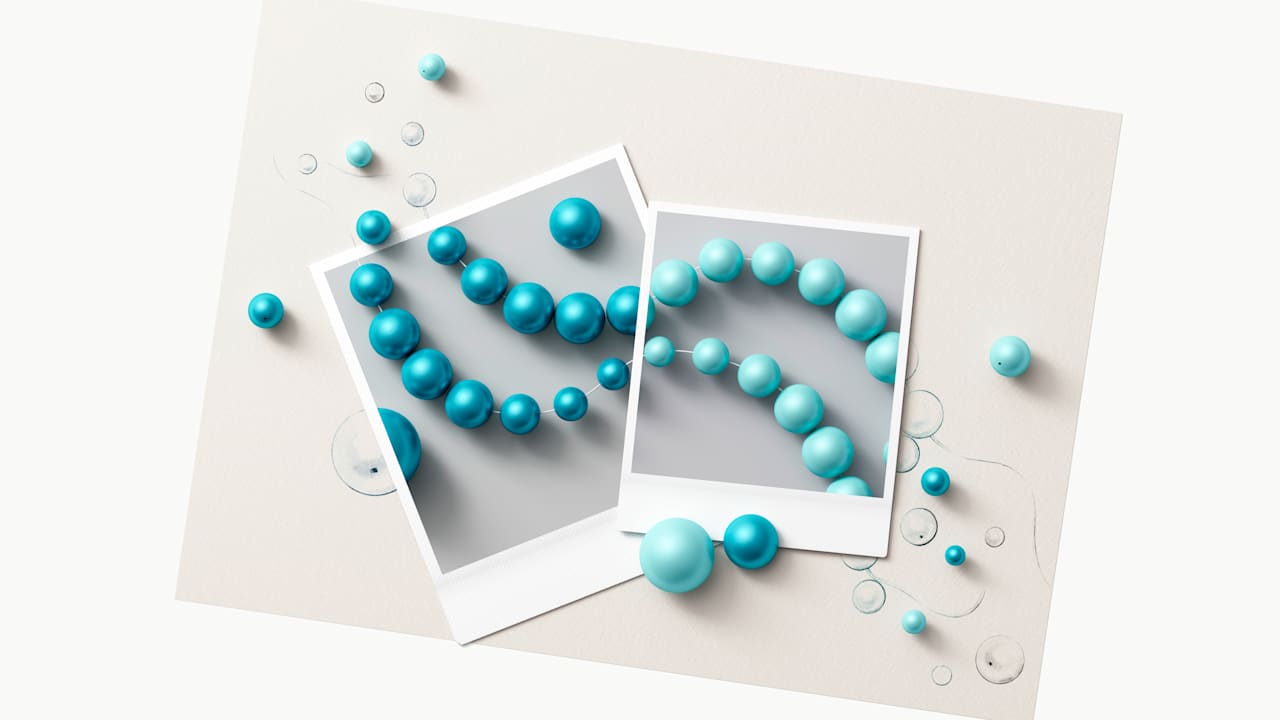 Balm to the soul and the sense, the soothing luster of Crystal Iridescent Light and Dark Turquoise Pearls capture both the depth of endless oceans, and the soft shimmer of waves lapping at the shore.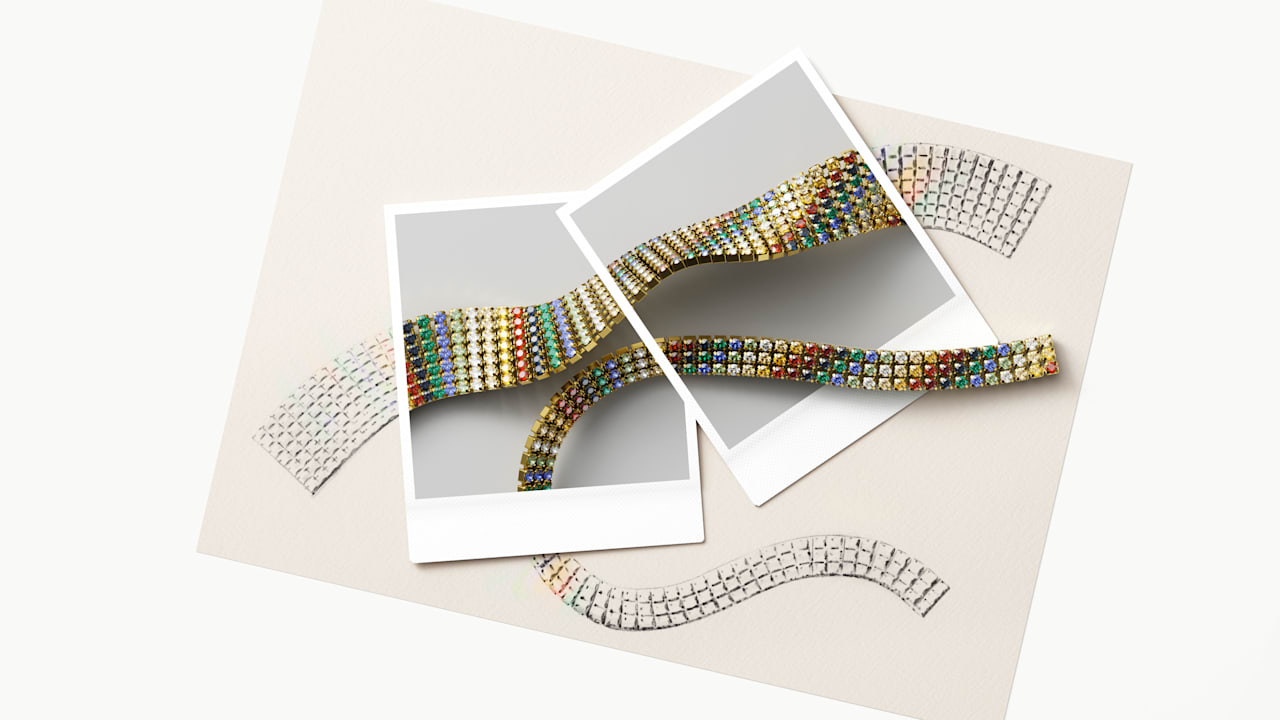 Combining multiple cupchains and colors to create unique motifs and designs, this all-encompassing solution radiates brilliant shine with an incredibly smooth back surface ensuring ease of application.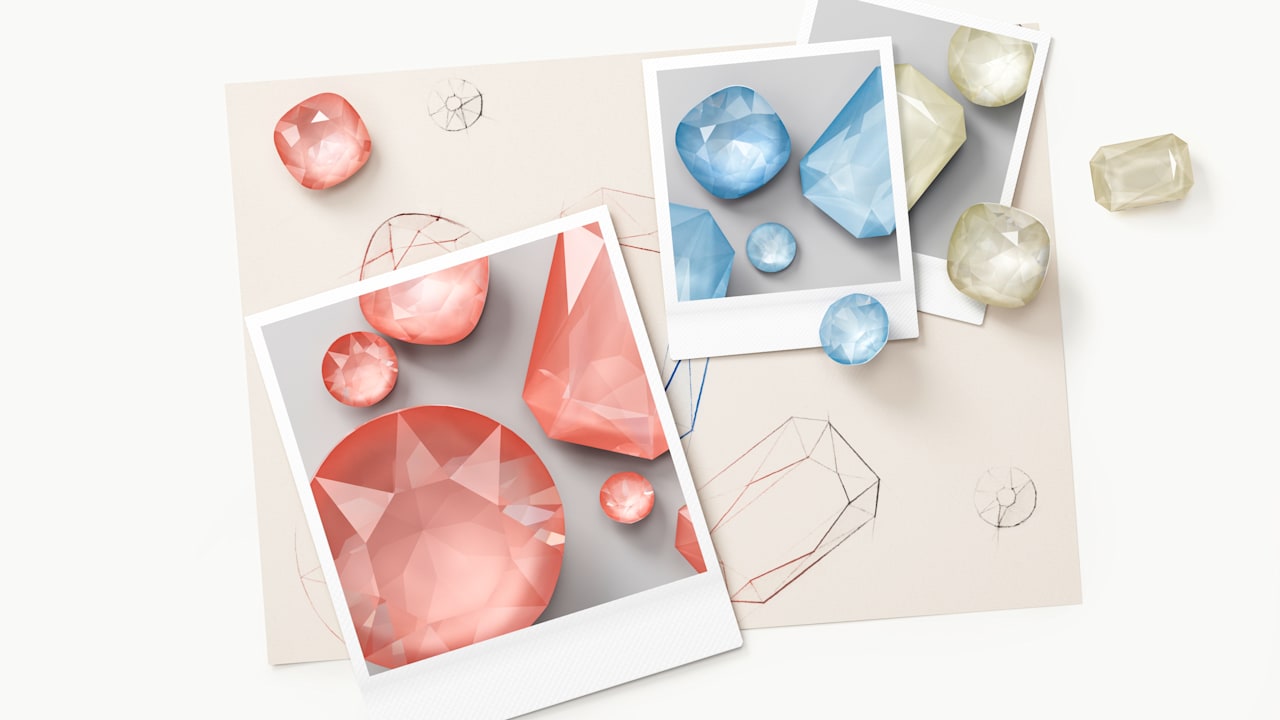 Crystal LacquerPRO Ignite Effects
Title:
Tantalizing new Crystal LacquerPRO Ignite Effects – Flamingo, Linen and Sky – are the perfect fit for the sense of calmness infiltrating designs. Their subtle effect and beautiful finish will stand the test of time.
Swarovski's know-how goes far beyond precision-cut crystal, it also explores methods that make the incredible pieces possible. Sewing, Hotfix, Beading, Casting and Gluing are just some of the techniques used to create exquisite and expressive statements. 
Inspirations
The bespoke Swarovski service means we go beyond our tremendous standard assortment of crystals, engaging in creative collaborations with top designers and resulting in truly unique fashion pieces.
Craftsmanship
At Swarovski, we create over 360 different cuts and shapes of crystals, all with superior brilliance, clarity, cut, and color. We also take a modern and progressive approach to business that respects the wellbeing of people and the planet. Our Advanced Crystal is compliant with the strictest environmental laws in the market, helping our customers make the responsible choice.
Our Swarovski Experts are here to answer your questions