With our exquisite savoir-faire, unrivalled creativity, and spirit of joyful extravagance, Swarovski has become synonymous with red carpet style. Worn at the world's most prestigious events, our crystals allow celebrities to command attention while showcasing the power of self-expression. From fully crystallized garments to spectacular jewellery and accessories, our extraordinary pieces come alive in the spotlight.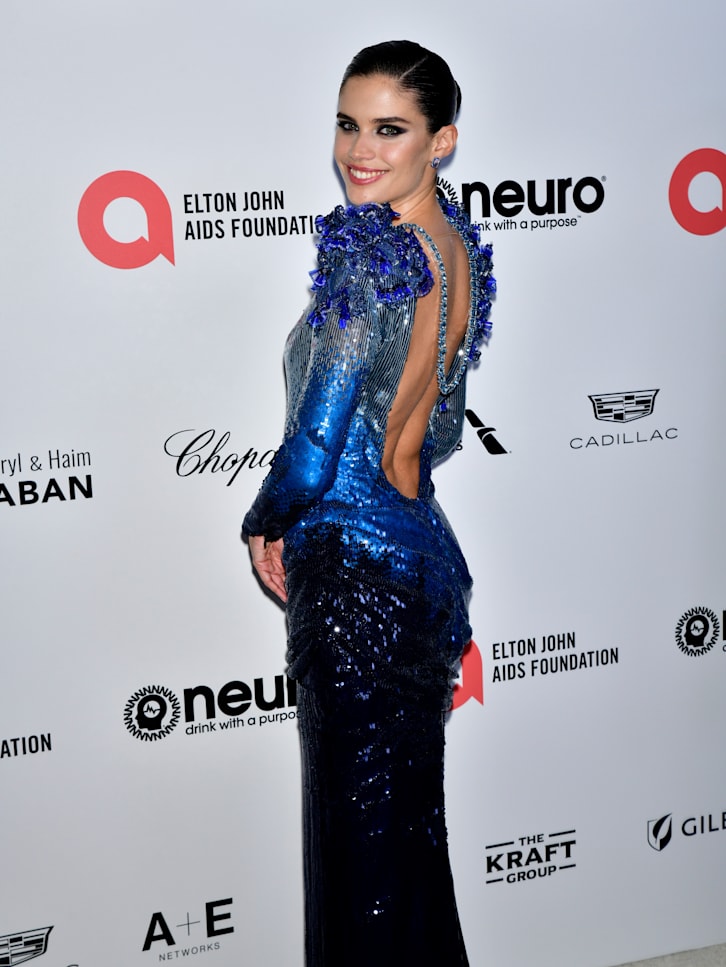 OSCARs OPULENCE
95th Academy Awards
On star-studded Oscars night, our jewellery stole the show. Supermodel Sara Sampaio made a splash at Elton John's event, draped in an aquamarine Millenia necklace, matching bracelet, and stud earrings. 
At the Vanity Fair party, Shailene Woodley took notes from old Hollywood in a velvet gown with clear Millenia crystals, while singer Tems caused a stir on the awards red carpet with our arresting Mesmera ring and asymmetrical Gema drop earrings.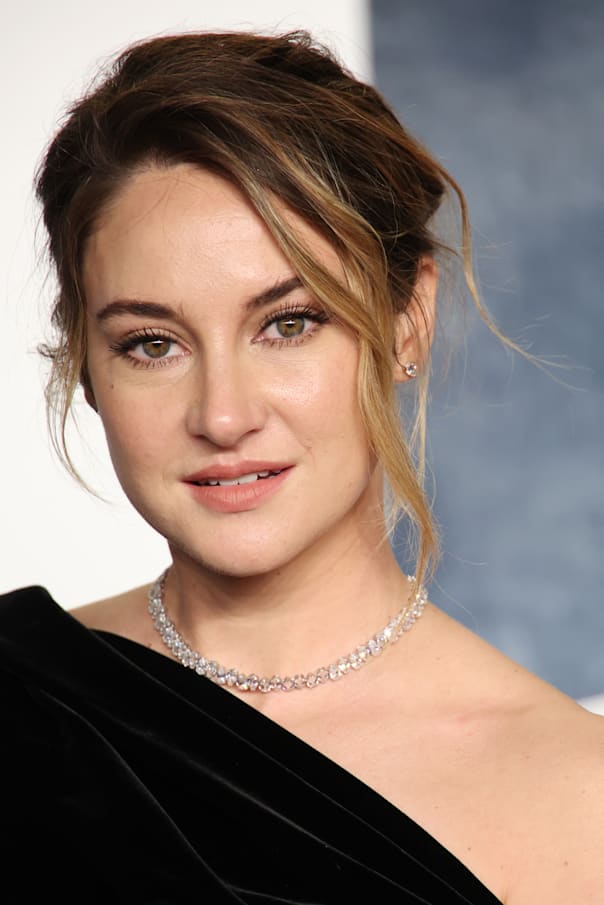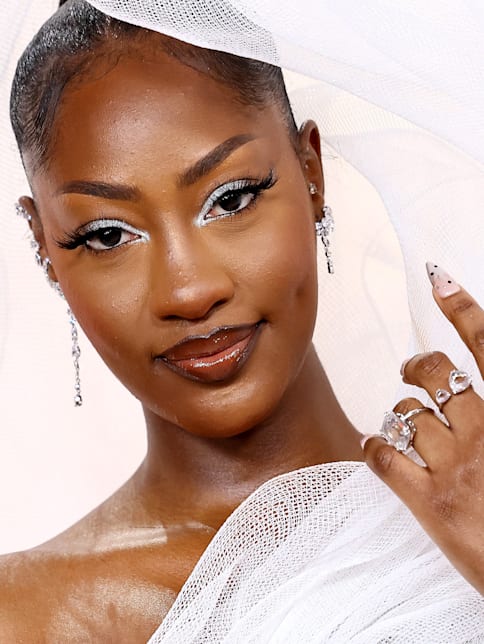 Singer Tems completed her look with striking clear crystals.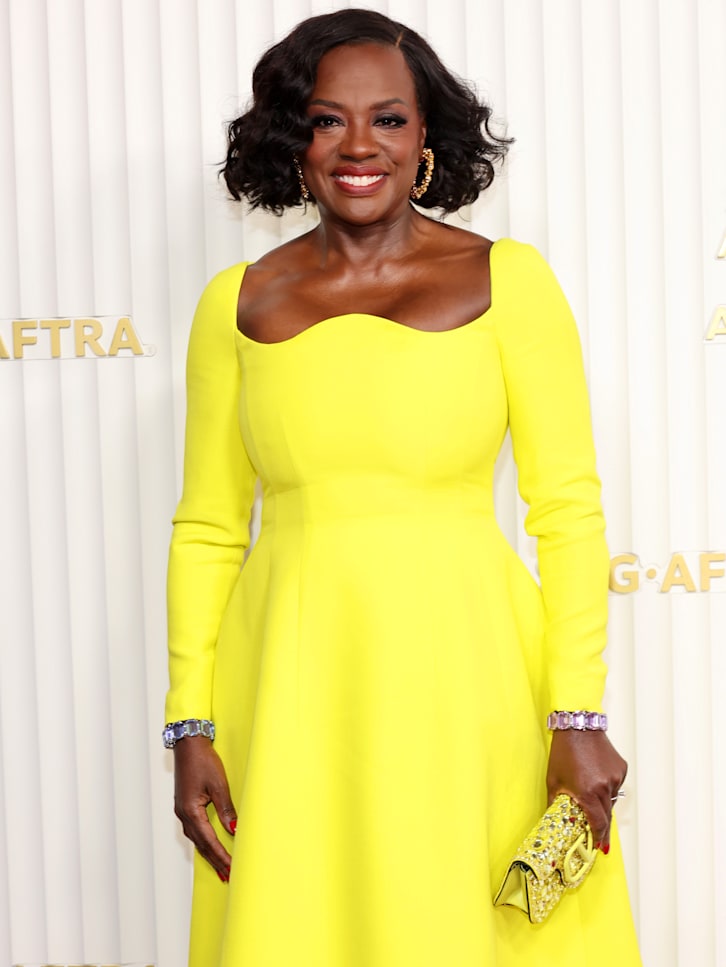 STARSTRUCK STYLES
SAG Awards 2023
Hollywood's leading ladies radiated glamour at the SAG awards. Nominee Viola Davis showcased her vibrant personality with a yellow gown and Millennia pieces in vivid shades of golden, pink, and blue. 
"Emily in Paris" star Ashley Park chose stacks of clear crystals to enhance the glittering appliqué on her cream cape gown, while "Severance" scene-stealer Britt Lower created a winning look with our Harmonia cocktail ring and Millennia earrings.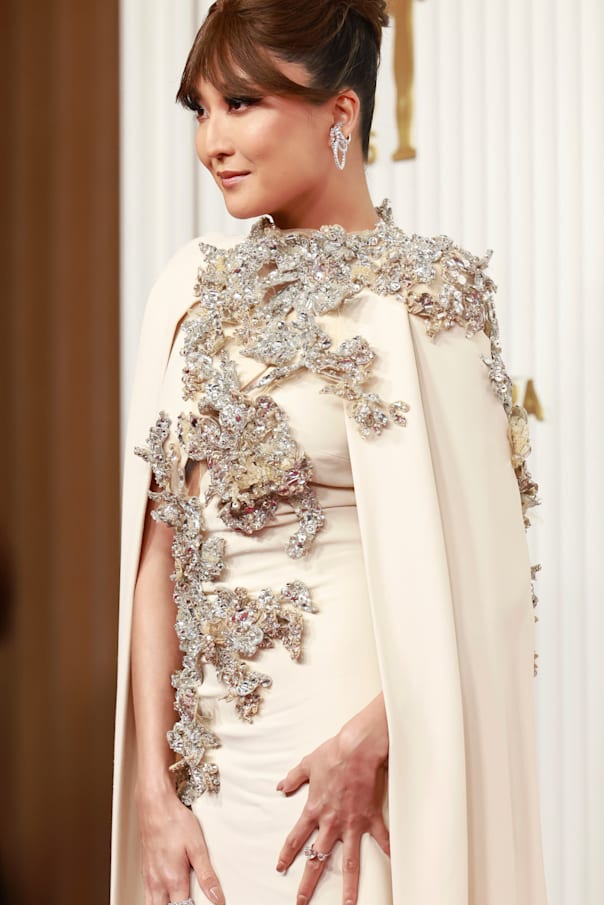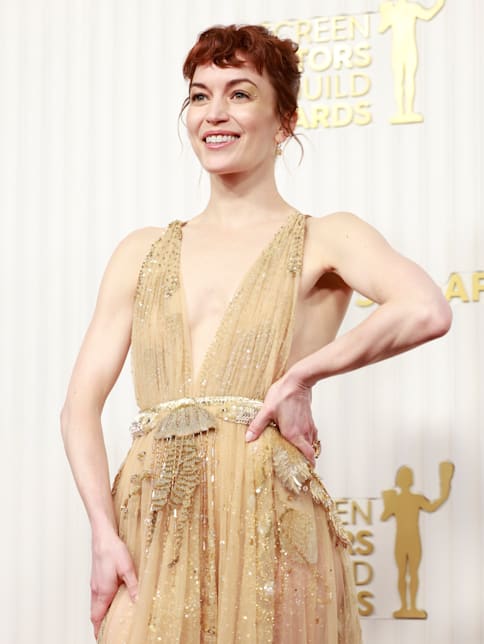 Britt Lower perfected golden glamour with Swarovski jewellery.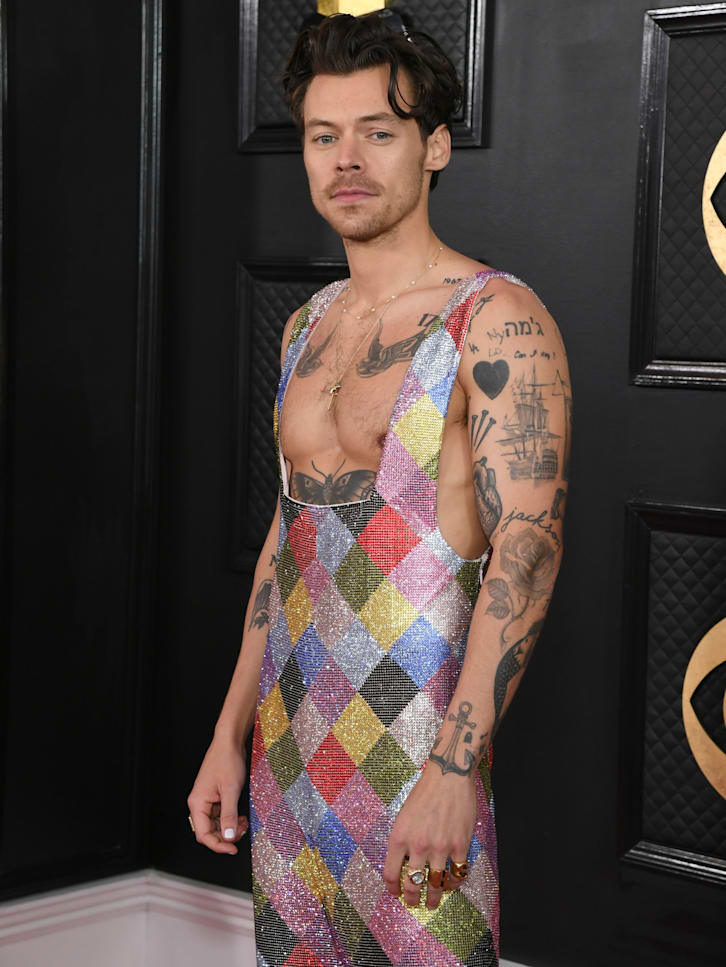 MAGICAL MOMENTS
Harry Styles at the 65th Grammy Awards
Known for his fearless approach to fashion, Harry Styles arrived on the Grammys red carpet wearing a custom-made EGONLAB jumpsuit crafted from Swarovski Crystal Mesh. Featuring 250,000 crystals in nine different colours, the jumpsuit was handmade in Paris and took over 150 hours to complete.
A patchwork piece that exudes personality, this sensational outfit honours the British singer/songwriter's individuality, creativity, and sheer star power. As the photographers' camera bulbs captured each precision-cut stone, rays of light danced across the surface of the garment, capturing the unique magic and wonder of the moment.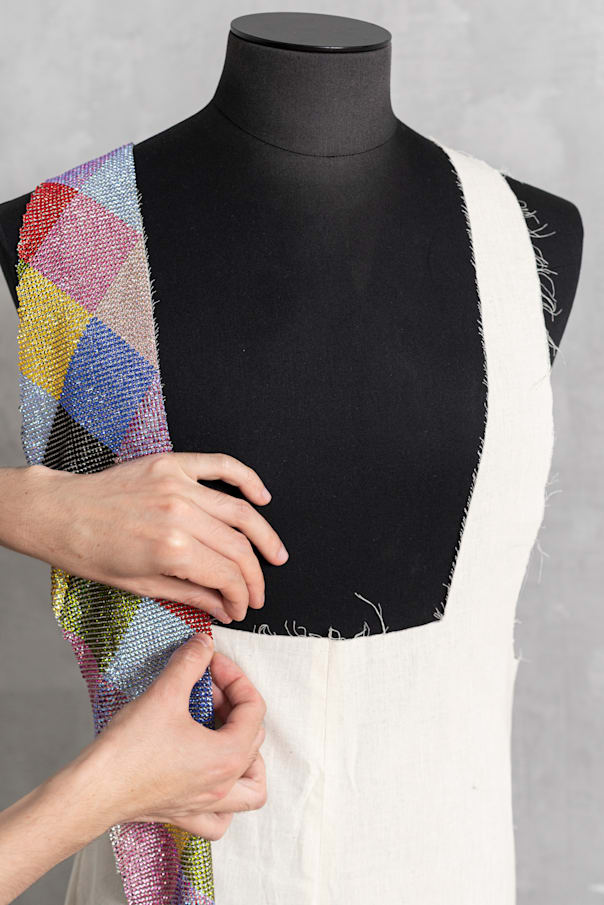 Handmade in Paris, the jumpsuit features 250,000 crystals.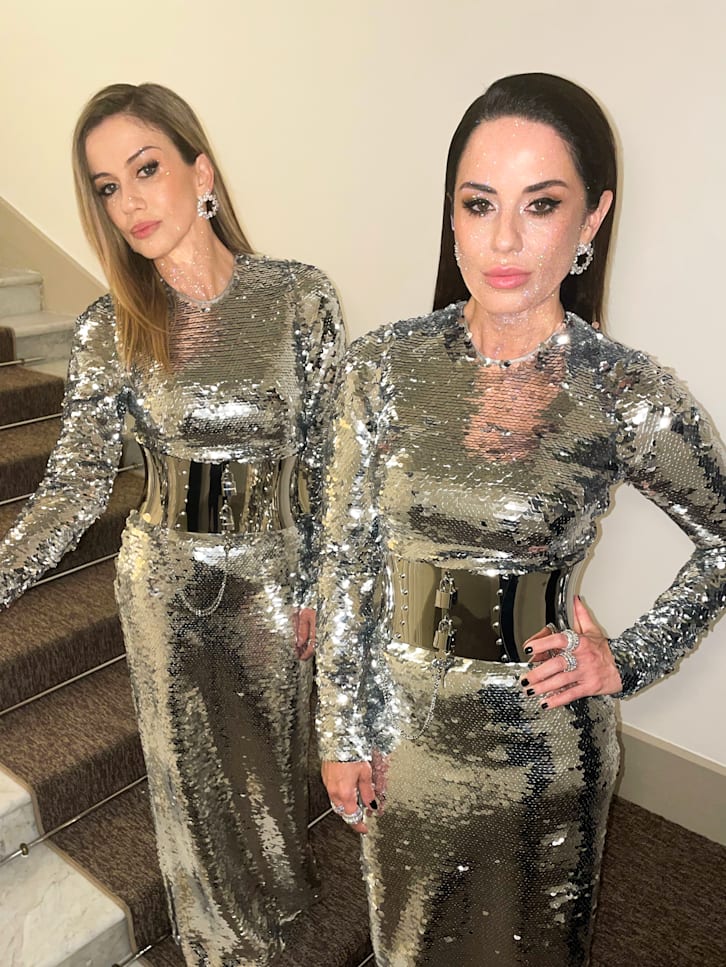 paola e CHIARA
Sanremo Music Festival 2023
From walking the red carpet to taking to the stage at Italy's most popular song contest and awards ceremony, pop music duo Paola e Chiara chose to elevate their breathtaking ensembles with dazzling Swarovski jewellery, each piece carefully selected to complement and enhance their distinctive looks.
The sisters harnessed the unique qualities of crystals to match the glamour and excitement of the event. Whether in full-length sequin gowns paired with light-reflecting Millenia earrings, or styling black lace dresses with gold-toned pieces from our Harmonia family, the duo's enduring talent shone bright.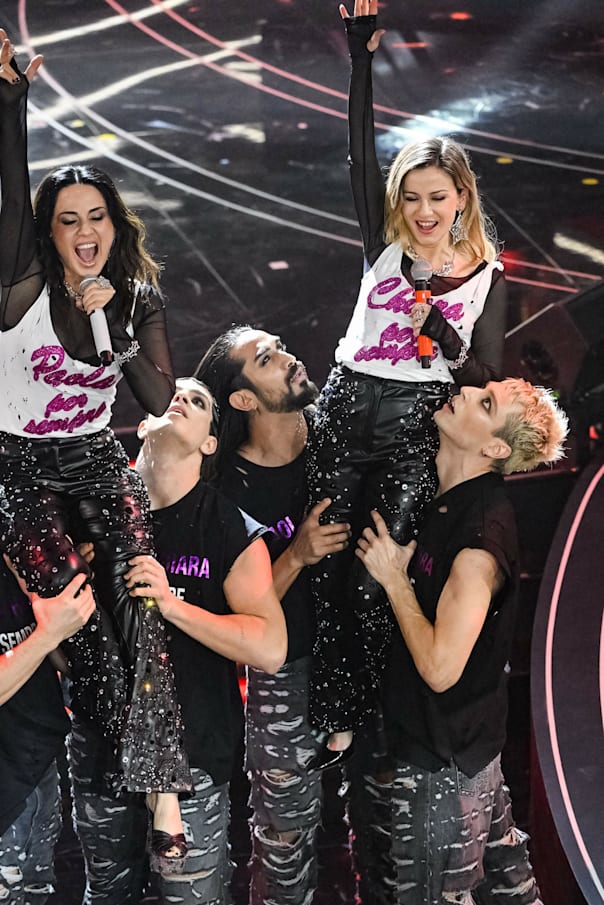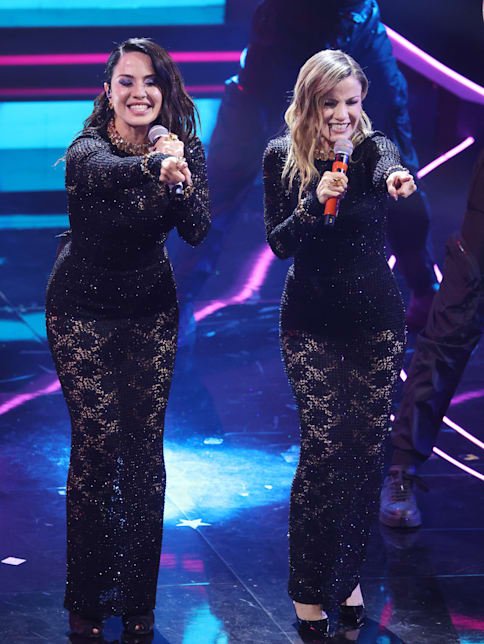 Paola e Chiara take to the stage in Harmonia pieces.
Illuminating the many facets of Swarovski from heritage to lifestyle and beyond.