Garden Tales & Jungle Beats
Title:
Bring the best of nature indoors with these fun and fresh product families. From spellbinding flowers in full bloom to eye-catching parakeets that demand to be seen, you can mix and match your favourite pieces to create your own unique combination. Can't decide? Choose three designs from either family tagged with "Create a set", and you'll receive a 10% discount.

* Terms and conditions apply.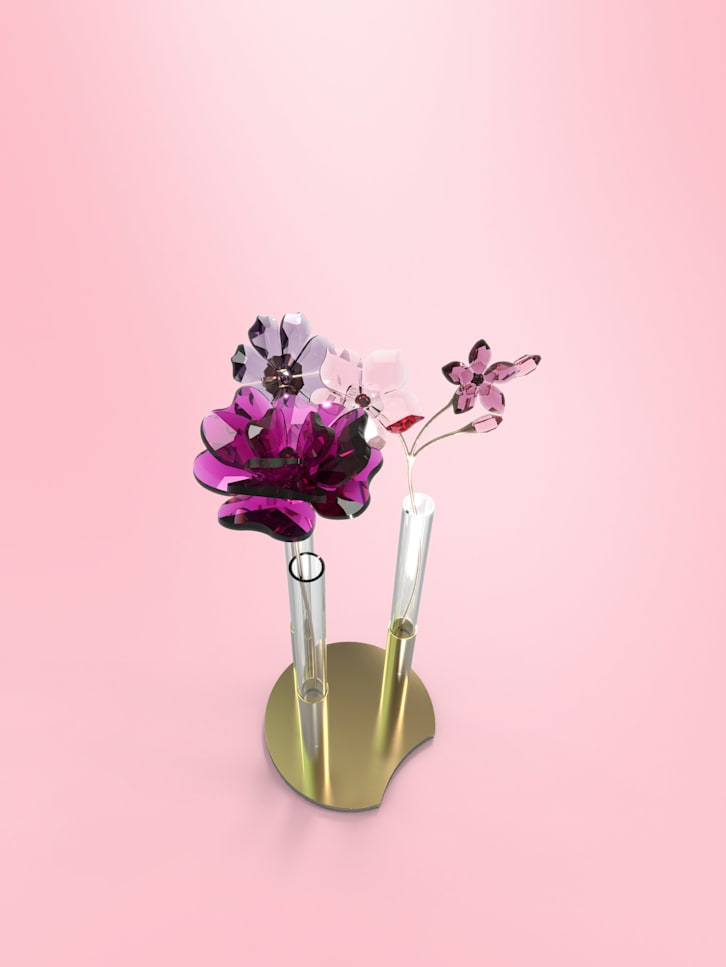 Garden tales
Nature Calls
Drawing inspiration from the single flower vase trend, this modern take celebrates beautiful blooms around the world. From Japan's cherry blossom to China's Magnolia flower, display yours within the collection's decorative vases for the final flourish.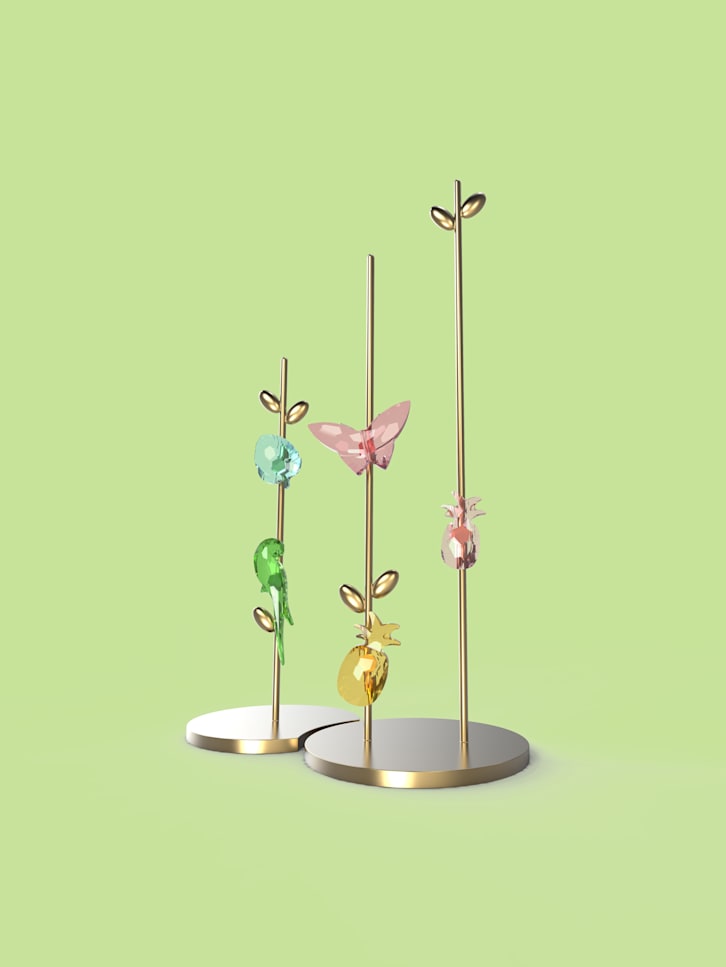 Jungle beats
Feel The Energy
Create your very own tropical paradise at home with Jungle Beats. Inspired by the vibrant energy and colours of the tropics, you'll find a lively mix of characters and playful motifs across ornaments, cocktail stirrers, and striking jewellery stands.
Terms & conditions
Title:
*The offer is organised by Swarovski Canada. The offer applies to purchases made only in the participating stores and on Swarovski.com. All items are subject to availability. The offer is valid only in the following countries: Canada. The offer is not valid for purchases made in past, before the start date of the offer. To clarify: gift cards, repair services and delivery costs do not count as a qualifying purchase. The offer only applies to full-priced products from the Garden Tales family and Jungle Beats family and cannot be combined with any other offer. This offer excludes the following products from the Garden Tales family: Garden Tales Cherry Blossom Ornament, Garden Tales Cherry Blossom Scent Diffuser Container, Garden Tales Rose Ball Ornament, Large, Garden Tales Magnolia Ball Ornament, Small, Garden Tales Rose Set. This offer excludes the following products from the Jungle Beats family: Jungle Beats Butterfly Ornament, Jungle Beats Parrot Ornament, Jungle Beats Pink Parakeet Cha Cha, Jungle Beats Blue Parakeet Paco, Jungle Beats Green Macaw Banjo, Jungle Beats Cocktail Stirrers Andoki, Set of 4, Jungle Beats Cocktail Set Andoki, Jungle Beats Decorative Box Andoki, Green, Jungle Beats Parakeet Couple Fife & Fifer.

All purchases are subject to the Delivery and Returns Policy. For bundle-promotional sets, where you enjoy a promotion or discount as a result of purchasing one or more items (e.g. buy 3 items and get 10% off each item, or where savings for each product are stated), you can return any of the items purchased separately. However, in case you choose to return any items purchased as a bundled set, kindly note that Swarovski will adjust the promotional price by charging you the regular price for the remaining items that you purchased as part of the bundle. Accordingly, Swarovski will deduct the difference between the regular price and the discounted price of the remaining items in the bundle that you do not return, from the amount to be refunded to you (i.e. the discounted price paid for the item(s) in the bundle that you have returned). We reserve the right to withdraw, modify or decline this offer without prior notice. Swarovski employees, Swarovski partner and retailer employees and any of their family members are excluded from this offer. These terms are additional to Swarovski's standard Terms and Conditions, which continue to apply. If there is a conflict between these terms and Swarovski's standard Terms and Conditions, these terms will take priority to the extent necessary to resolve the conflict.