Masters of Light - From Vienna to Shanghai


An immersive experience, a retrospective exhibition, a vision of the future, Masters of Light - From Vienna to Shanghai ​is the first 
 exploration of the heritage and revolutionary spirit of one of the​ oldest European luxury brands.​

Through a unique and panoramic scenography, divided into seven Chambers of Wonder, every visitor will be taken on a journey from 19th Century Vienna - where Daniel Swarovski was first inspired to redefine the creation of crystal - to 
21st Century Shanghai, and beyond.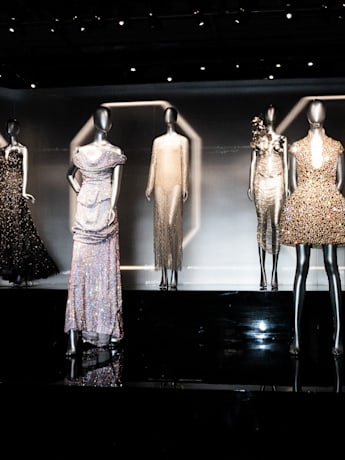 Future History
The Future History Room is one of seven Chambers of Wonder, and features pieces by the most renowned designers in history.
Each represents a vision of the future conversing with history, united by their innovative approach to Swarovski Crystal. Embracing new methodologies and cherishing tradition in a unique symbiosis, Swarovski's continuing creative exchange with international fashion houses represents a fusion of heritage and invention.
The Jewelry Box is an ode to Swarovski Crystal, a celebration of creativity, craftsmanship, and savoir-faire. It is the jewel in the crown of the first brand exhibition, and a gallery of extraordinary light-filled beauty.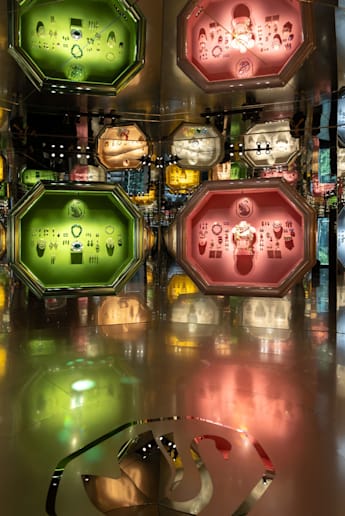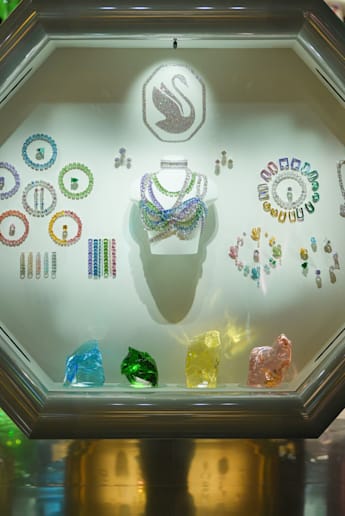 A gallery of captivating jewelry reflecting Swarovski's signature colors.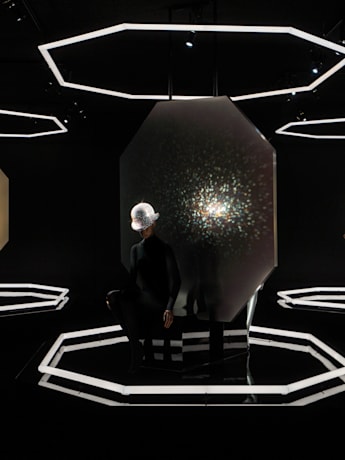 The Pop Icons Room
Rock and pop icons use the luster that characterizes Swarovski's creations to intensify the spotlight and their star power. Again and again, creatives around the world have turned to Swarovski to transport audiences and craft dreams.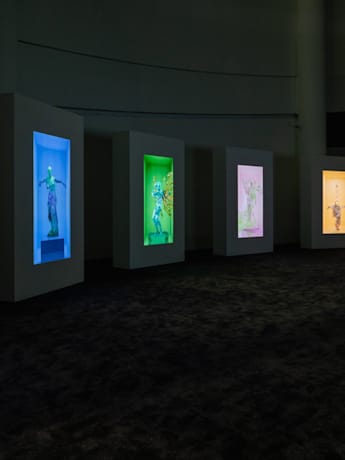 Mathemagical
Swarovski has a rich history of collaboration with global contemporary artists. To celebrate Masters of Light - From Vienna to Shanghai, Swarovski collaborated with Beijing artist Tian Xiaolei on an installation of digital artworks. Drawing inspiration from Swarovski Crystal and translating it into a new medium, Tian expands his ongoing Myth artwork series, which showcases fantastical human-machine hybrids as visions of future humanity. Limbs fuse with Swarovski Crystals, as if jewelry is part of the anatomy.
Diamonds of the Future
Title:
Exploring new frontiers in pioneering technology, Swarovski Created Diamonds are the next step in Swarovski's mastery of light, pushing boundaries in making the diamonds of the future.
Masters of Light - From Vienna to Shanghai ​held its global premiere at the Museum of Contemporary Art in Shanghai. As an international metropolis dedicated to forward-looking visions alongside a cherishing of tradition, Shanghai was chosen to open the new exhibition as it reflects the spirit of Swarovski.
Swarovski sprinkled its magic over Shanghai as the city hosted the premiere of its new exhibition.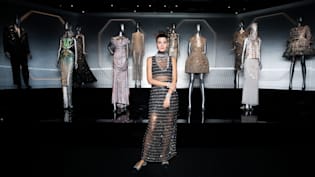 Swarovski Global Creative Director, Giovanna Engelbert
Since 1895, Swarovski has formed deep creative bonds with designers, working intimately to help crystallize their dreams. This tradition thrives today under the creative direction of Giovanna Engelbert.
Illuminating the many facets of Swarovski from heritage to lifestyle and beyond.