When you join us, you join a culture of continued exploration. Be curious, keep growing, and never stop learning.

People are at the very centre of what we do. When you join us, you can choose different career and development options, from on-the-job training to project work, coaching, mentoring, training programs, and academies.
Have the Guts to Lead
Subtitle:
Leadership for us is not about hierarchy. It's about taking ownership and making a difference.

We care about the leaders of today and the leaders of tomorrow. Our leaders are pioneers, enabling, and driving the change towards a new, more successful Swarovski.

We have various internal and external programs to help our leaders discover and develop their strengths, fulfil their potential, and have tangible impact on people and the business around them.
Build the Skills to Succeed
Subtitle:
We know the importance of ongoing exploration for professional and personal fulfilment. Learning and developing helps keep you at the top of your game. Whether you are looking to further evolve one of your strengths or are interested in exploring a new area of study, we encourage you to take advantage of the many learning opportunities that are available.
Elevate the Customer Experience
Subtitle:
Learn to deliver truly exceptional products and experiences.
Shape the Future
Subtitle:
Begin your professional journey in the world of crystal. Explore a world of opportunities. From our crystal lab to the catwalks of Paris, Milan, and New York, take your first career step with us.
Our Career Philosophy
Title:
Our career philosophy here at Swarovski is a four-pillar approach. We don't believe in traditional career paths because every individual is unique.
Expect a world of igniting possibilities in a unique company environment. Brilliance defines us but it must be created. To support it, we have identified six main types of internal career moves: Leader, Enrichment, Expert, Explorer, Boomerang, and Realignment.
Behind our faceted exterior is a great deal of hard work, know-how, passion, engagement, and cooperation in countless areas of expertise. We reshape reality and make magic happen together.
We provide everyone at Swarovski with the opportunity for continued learning, growth, and development. You can choose between six different career development options. It's the combination of these moves that we choose over our working lives which create our own personal career journey. We describe the moves as different ways to grow because each one offers different benefits for different people depending on their preferences.
Compensation & Benefits
Title:
Engaged and effective employees drive the performance of our company, and it is important that we offer a competitive rewards package. There are many different elements – both monetary and non-monetary – that are part of each overall package. How the mix is made up depends on the role and location (some benefits may be country specific).
We offer a competitive and equitable annual salary. We embrace a Pay for Performance (P4P) philosophy - your individual performance and the overall performance of the company can influence your base pay in time.
Our variable pay plans are designed to provide the right incentive to the different groups of employees. For example, Short Term Incentives, Profit Sharing, Retail, or Sales Incentive Plan.
We offer a broad range of benefits, aligned with the most competitive market trends in order to provide flexibility and empower our employees to choose the tools that fit with their needs to reach an optimum work-life balance. We also offer product discounts, unforgettable experiences, and more.
Work where you're productive when you're productive – for us, flexibility is key. From job sharing for our office employees, flexible shifts in retail, part time jobs, and other flex-time arrangements, we want to make sure you can shape work around your personal life.
A global initiative that allows all Swarovski employees worldwide to dedicate one paid day of leave a year to make a positive impact on local communities through volunteering.
We reward colleagues who embody our company culture with access to a career philosophy, development opportunities, learning programs, recognition, mentoring, and coaching.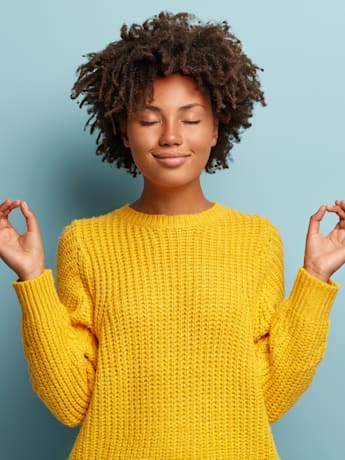 Wellbeing
Wellbeing starts with you.
We put our people first. When you happy at work, you can develop your potential, be creative, build positive relationships with others, better cope with stress, and make meaningful contributions.

We partnered with ICAS, a global leader in Employee Assistance Programs, to bring the EAP service to our employees globally.

Our employees have confidential access to counsellors to receive support on the matters affecting them the most.
Explore Working at Swarovski