Planning the perfect jewellery for your wedding dress? Or looking for a special wedding gift? Swarovski's wedding selection is full of unique ideas.
A fashion-forward bride will appreciate a trendy and sparkling bracelet she can wear to a wedding after-party, while a wedding set might be a tender and elegant way for a more classical bride to shine brighter on the big day.
Being a wedding guest also calls for a special type of sparkle. Tasteful crystal jewellery will add that extra touch and elevate your look. Whether you are going for a coordinated shine with a set, a pop of sparkle with a necklace, or opting for some elegant shimmer with statement wedding earrings, Swarovski's wedding selection has exactly what you're looking for.
When it comes to weddings, no detail is too small. Make your reception table shine bright on your special day by opting for decorations that will stand the test of time. Colourful playfulness or dazzling romanticism? Unique crystal creations such as the charming Swarovski crystal frog prince or a lovely Just Married car have the power to set the tone for the entire wedding, so make every element count! Dress the table up to match your taste and personality with Swarovski's dazzling crystal décor selection.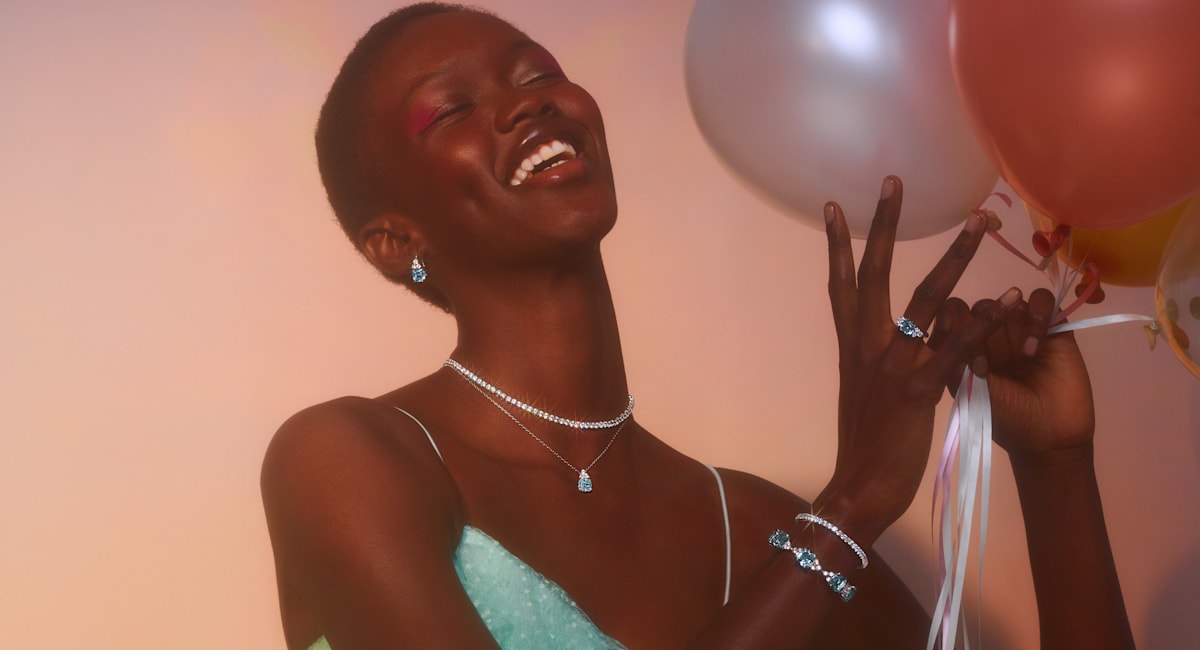 Who said that wedding jewellery is only for ladies? A little charming sparkle goes a long way both for a groom and a dazzling plus one! Combining traditional fine watchmaking with Swarovski's crystal cutting expertise, the Atlantis Men's Watch is an elegant timepiece for a modern man. Enhance any wedding outfit even more by pairing it with a classic Tennis Deluxe Bracelet, a contemporary and minimalistic must-have for festive and everyday wear.