Disney's 100th Anniversary
Title:
As Disney celebrates 100 years of enchanting storytelling, Swarovski brings to life its most beloved characters. Crafted to spark joy, the collection features light-filled accessories and home décor suffused with signature magic.
Disney100 inspired Collection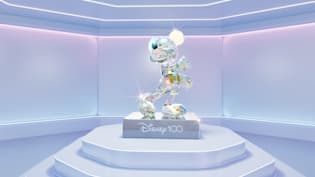 Mickey
A mesmerizing ode to Disney's anniversary theme, 'A mirror to the past, a mirror to the future', Swarovski's expertly faceted Mickey character twinkles with rainbow refractions in celebration of 100 years of Disney.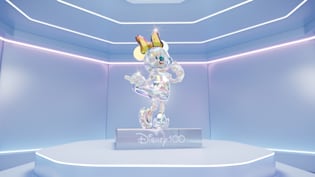 Minnie
Sweet-yet-sassy Minnie celebrates Disney100, her 360-degree Aurora Borealis coating shimmering brightly. A delightful gift for adults in this 100th anniversary year.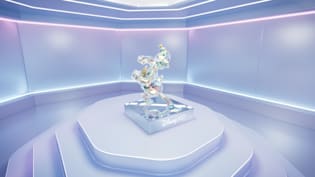 Donald
His character perfectly captured in crystals, cheerful, cheeky Donald is the perfect gift to celebrate Disney100.
A celebration of almost 20 years of creative collaboration between two iconic brands, the uplifting styles of the Swarovski Disney100 jewelry collection will bring some fun to any look.
Our picks
Disney100 Earrings
Disney meets Swarovski savoir-faire in the form of character motif earrings. Rhodium-plated studs with pavé with pips settings light up their irresistible smiles.
Our picks
Disney100 Necklaces & Accessories
Combining legendary imagination with crystal mastery, Swarovski x Disney100 necklaces and accessories feature stunning pavé of clear crystals. Perfect as a gift for Disney lovers, or for injecting playful iridescence into your every day.
Brimming with Delight
A first for Swarovski collaborations, the Disney100 inspired collection includes a spectacular advent calendar, luxuriously filled with beautiful gifts and home décor pieces. A perfect gift for Disney lovers or to treasure as a keepsake.
Sparkling Repertoire
Title:
Reflecting the excitement of Disney's transformative tales, Swarovski's vividly imaginative characters are boldly engineered to captivate one and all.
Star Wars
Delicately detailed with precision-cut crystals, each highly collectible design in the Star Wars collection enthrals – ideal for fans looking to conjure the mystical energy of Disney's fabled galaxy.
Aladdin
Bringing the classic fairytale to life, this dazzling collection delights with its array of vibrant colors. Each exquisitely expressive piece whisks you into the world of Disney's Aladdin, where enchanting moments await.
The Magic of Disney
The Swarovski Disney collection shimmers with wonder and magic, capturing imaginations, and bringing the studio's most-loved characters to life. All Disney favorites are meticulously crafted with signature Swarovski savoir-faire.
Illuminating the many facets of Swarovski from heritage to lifestyle and beyond.