A glittering night at this year's Met Gala in New York saw the much-loved annual celebration of fashion honor Karl Lagerfeld with its theme "Karl Lagerfeld: A Line of Beauty". Like Swarovski, the iconic designer had a passion for self-expression, creativity, and extraordinary savoir-faire. Here are some of the stars that shone on the Met steps in Swarovski crystals.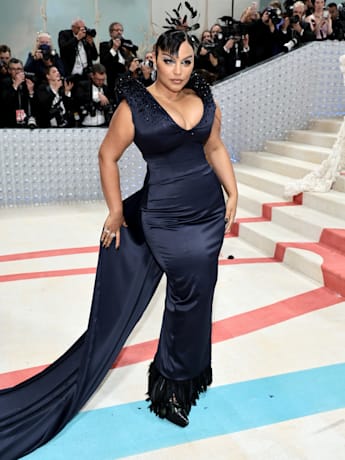 Paloma Elsesser
Paloma Elsesser looked sensational in a gown by Luar Couture, celebrating 90's Chanel Couture in tribute to Karl Lagerfeld.
Designer Raul Lopez evoked the midnight hour with 50,000 Swarovski crystals enhancing the gown's deeply glamorous silhouette. The geometric beauty of Swarovski Hyperbola Earrings and Millenia Cocktail Ring enhanced the look.
American actress Keke Palmer stunned in an elegant Sergio Hudson pastel tweed gown, meticulously encrusted by hand with over 12,000 Swarovski crystals and pearls. Iconic pink Lucent Hoop Earrings and a green Matrix Tennis Bracelet perfected her Met Gala 2023 look.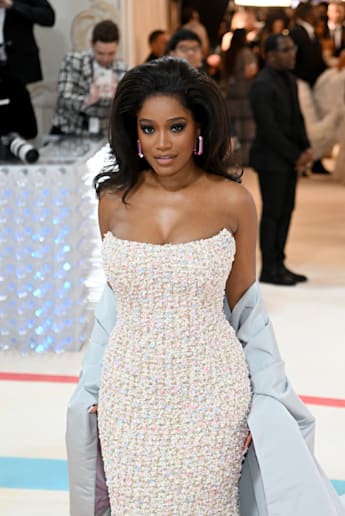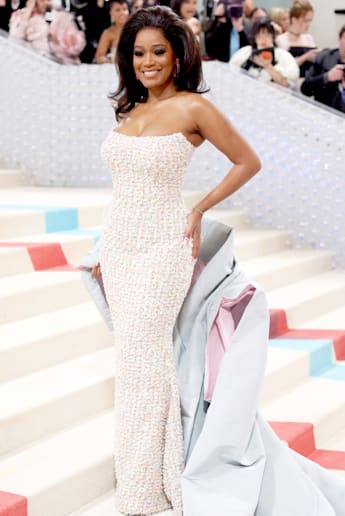 The Star Quality of Swarovski Crystals
Title:
Designers seeking the enduring elegance and unrivaled savoir-faire that Swarovski delivers in each multifaceted stone, work with our specialist teams to create unique couture pieces that guarantee illuminating style at the most glamorous global events
Rachel Brosnahan
American actress Rachel Brosnahan wore a daring custom Sergio Hudson column gown to the Met Gala. The sheer bodice, bust, and long sleeves were carefully hand embroidered with over 4,000 black Swarovski crystals for the evening, reminiscent of how Lagerfeld loved to incorporate Swarovski's precision-cut crystals into his work.
Illuminating the many facets of Swarovski from heritage to lifestyle and beyond.