Creativity in Crystals
Title:
Leave the old rules behind;  Bella Hadid is redefining holiday glamour. Driven by unbridled excitement and childlike curiosity, each look is layered with abandon, showcasing the joy, extravagance, and wonder of the season. From stacks of star-shaped pendants to strings of full-cut crystals, this year's festive jewelry proves that more-is-more.
Reward your curiosity
Title:
Follow Bella as she explores our iconic Swarovski boxes, lifting each lid to discover the delights concealed within. With statement cocktail rings, chandelier earrings, and bracelets adorned with icy clear crystals, this season's look combines maximalist styling with modern elegance.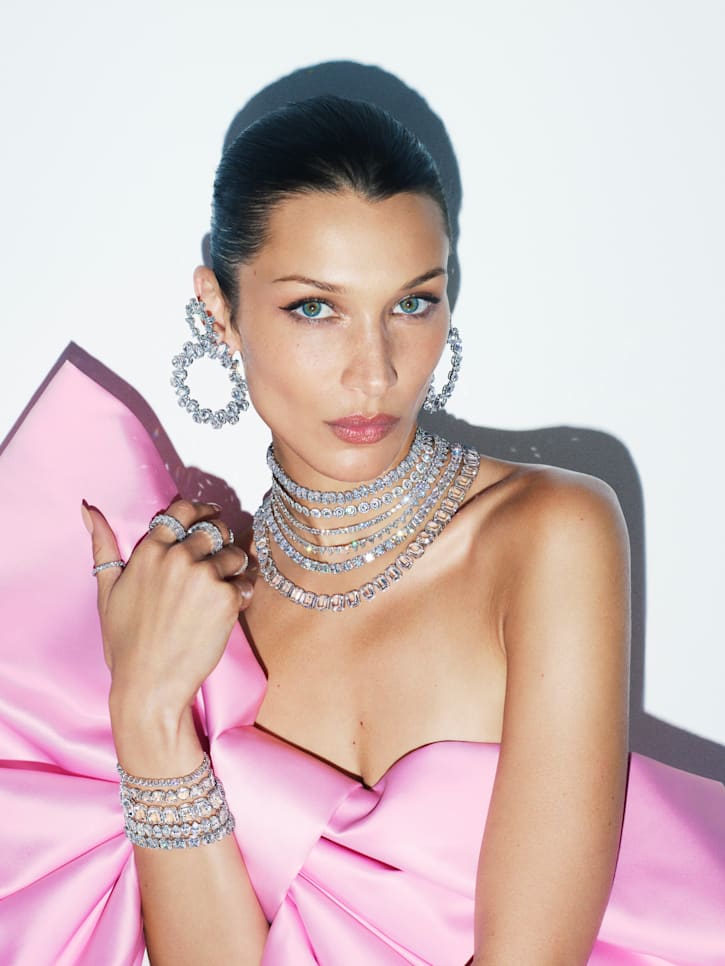 MILLENIA MAGIC
Sweetness and light
Surrounded by strands of glimmering Millenia crystals, Bella takes inspiration from trees wrapped in fairy lights to create a fresh take on all-out glamour. Make it magical with the pure brilliance of clear crystals.
Shoot for the Stars
Title:
Dare to steal the spotlight with constellations of crystals from our Stella family. Bella leads the way; skipping through the cosmos to collect precision-cut pieces that burn bright and emit starlight from every angle. Reveal your inner luminosity with pieces designed to take your look into the stratosphere.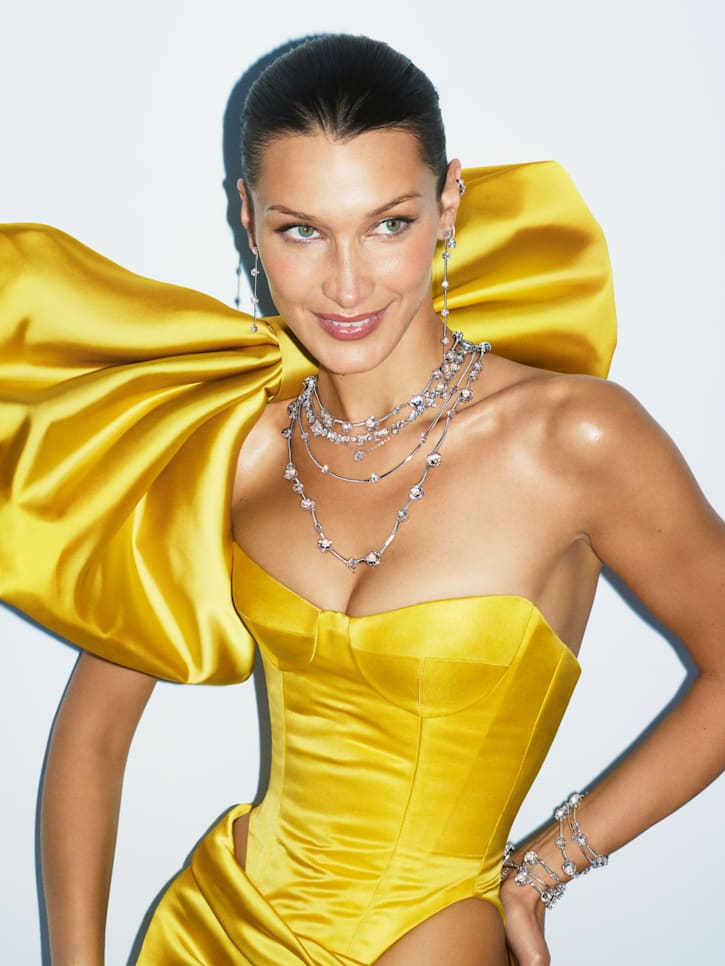 CONSTELLA CREATIONS
A sprinkling of stardust
Bella lights up every event, leaving onlookers starstruck with her abundant approach to holiday glamour. Discover our celestial Constella family and make this your moment to shine with dazzling individual crystals suspended from cool metallic hardware.
Last-Minute Holiday Gifts
'Tis the season to make a statement. Amplify her natural luminosity and see her true self shine through in crystals cut to reflect joyful glamour. More is more for holiday gifts, whether you choose an oversized ring, chandelier earrings, or a bold necklace.
Explore our selection of your most-loved gifts that are sure to delight for the holidays. These beautiful pieces are bestsellers for a reason. Find wear-forever earrings, classic rings, and necklaces that can be styled with anything.
From industrial ear cuffs and rings to timeless necklaces and watches, there's a holiday gift for him to suit every style. Encourage his self-expression and inspire his imagination with gifts for the holidays crafted with brilliant crystals for that extra spark.
Illuminating the many facets of Swarovski from heritage to lifestyle and beyond.