At this year's Eurovision Song Contest in Turin, the contestants once again wore crystal-covered costumes and Swarovski jewelry to make sure all eyes were on them. Known for being a night of flamboyance and fun, there are no style rules. Read on to discover how these contestants used Swarovski Crystals to supercharge their looks.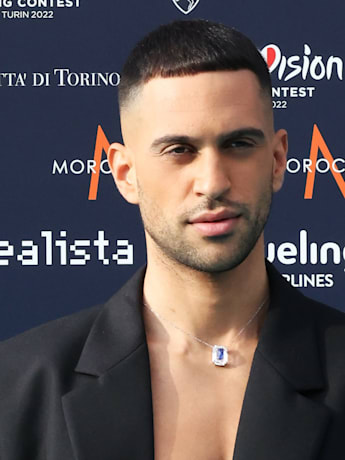 MAHMOOD
Touch of Light
Following his win at the Sanremo Music Festival in February, Italian singer Mahmood reunited with rapper Blanco to represent Italy with their song "Brividi". For the turquoise carpet event Mahmood accessorized his signature pared-back black outfit with a Chroma pendant. On stage, he chose a trio of Mesmera earrings to catch the light.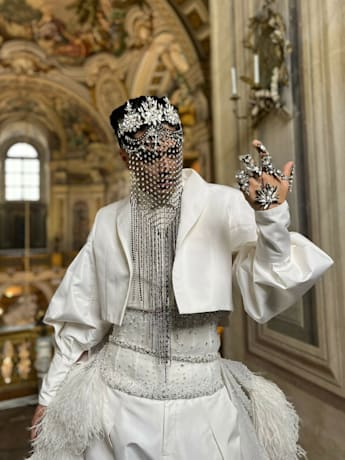 SHELDON RILEY
Inspired by Angels
Sheldon Riley regularly takes to the stage behind a veil of Swarovski Crystals. To perform "Not The Same" for Australia, Sheldon wore a crystallized crown and hand jewels inspired by angels. Designed by House of Emmanuele, and made with more than 1,600 crystals, the costume draws on Riley's ethereal and soulful presence.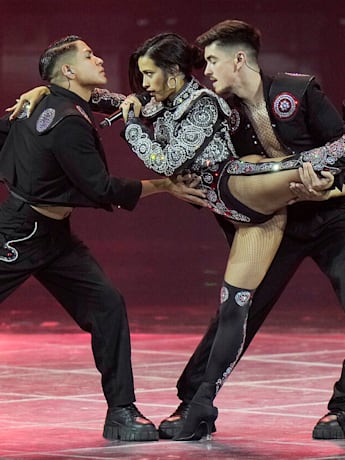 CHANEL
Let's Dance
Representing Spain, Chanel wore an intricately embellished crystal costume for her highly choreographed performance of catchy pop song "SloMo". Designed by Palomo Spain, Chanel's two-piece look was handcrafted with 50,000 Swarovski Crystals in light-catching clear stones on sophisticated black with hints of Spanish red.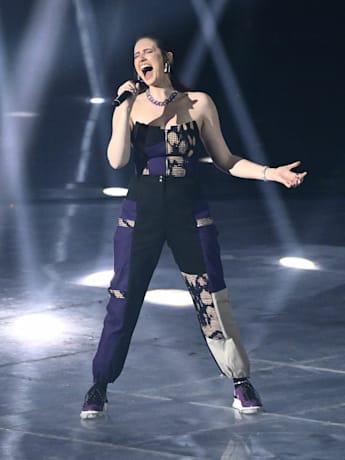 WE ARE DOMI
Turn It Up
We Are Domi brought electro-pop energy, performing their song "Lights Off" for the Czech Republic. Lead singer Dominika Haskova elevated her sportswear-inspired look with pops of colorful and light-filled Swarovski jewels. She paired a Millenia necklace and bracelet with Lucent hoop earrings and cocktail ring, and a Mesmera ring.