Styling the mismatched earrings trend
Title:
When it comes to wearing mismatched earrings, anything goes. From single studs paired with exaggerated hoops to refined drop earrings worn alongside a standout ear cuff, mix and match pieces to create distinctive looks that emphasize your individuality. The old rules no longer apply.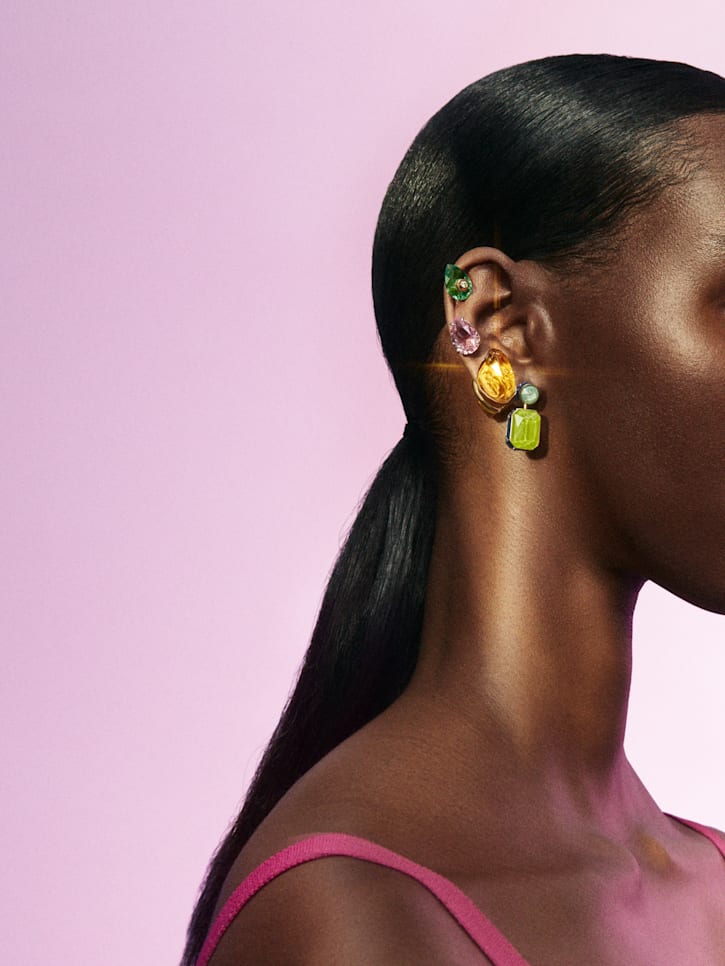 Cascading crystals
Stud Earrings
Multiple piercings provide the perfect canvas to get creative. Experiment with complementary colors and bold geometric shapes to transform simple stacked studs into a look that exudes confidence.
How to mix and match earrings
Title:
Defy convention and express your personal style through playful pairings of mismatched earrings. Look for connections between single earrings to create considered combinations using colors, materials, and shapes that celebrate their differences yet naturally gravitate together.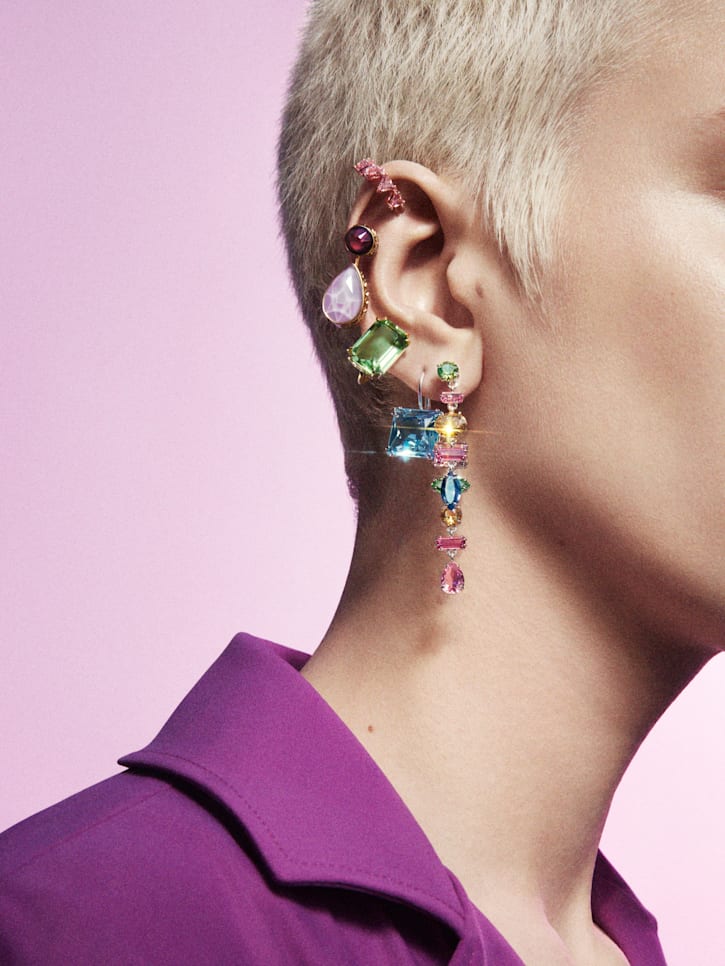 play with proportions
Drop Earrings
Create definition with drop earrings designed to highlight your jawline and draw attention from every angle. Mix and match a sleek set with spiked ear cuff crystals and understated huggie hoops.
Harness the inherent power of oversized hoops to maximize the impact of multiple piercings. Full circles encased in crystals are guaranteed to make an impression, especially when contrasted with jewelled studs and a classic monochrome outfit.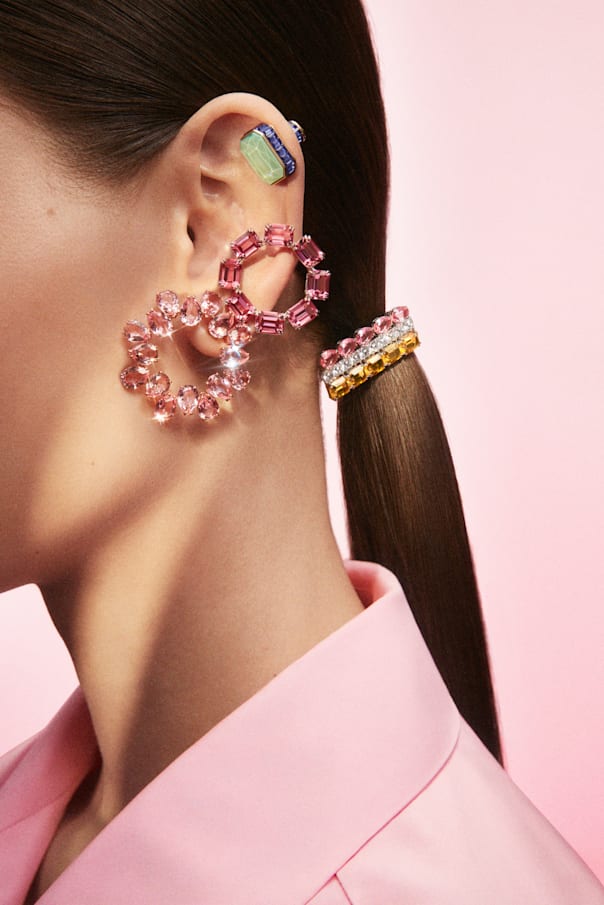 Endless circles of light and color.
Earring ideas for multiple piercings inspire self-expression. Don't hold back: juxtapose statement hoops with studs or pair drop earrings with punk-infused ear cuffs to create a study in contrasts, subtly linked through co-ordinating colors and high-impact clusters of crystals.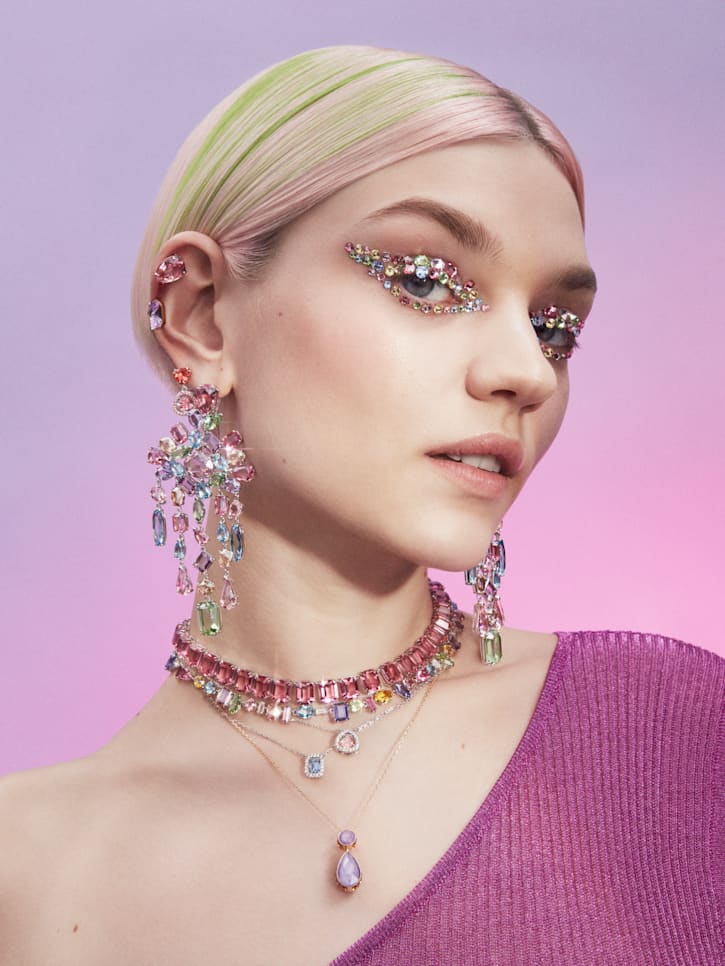 all out glamour
Clip Earrings
A carnival of light and color, clip earrings give you the freedom to let loose with extravagant shapes and maximalist styling. Sweeten your ear candy combinations by adding chokers adorned with pastel-toned crystals and a set of enticing pear drop studs.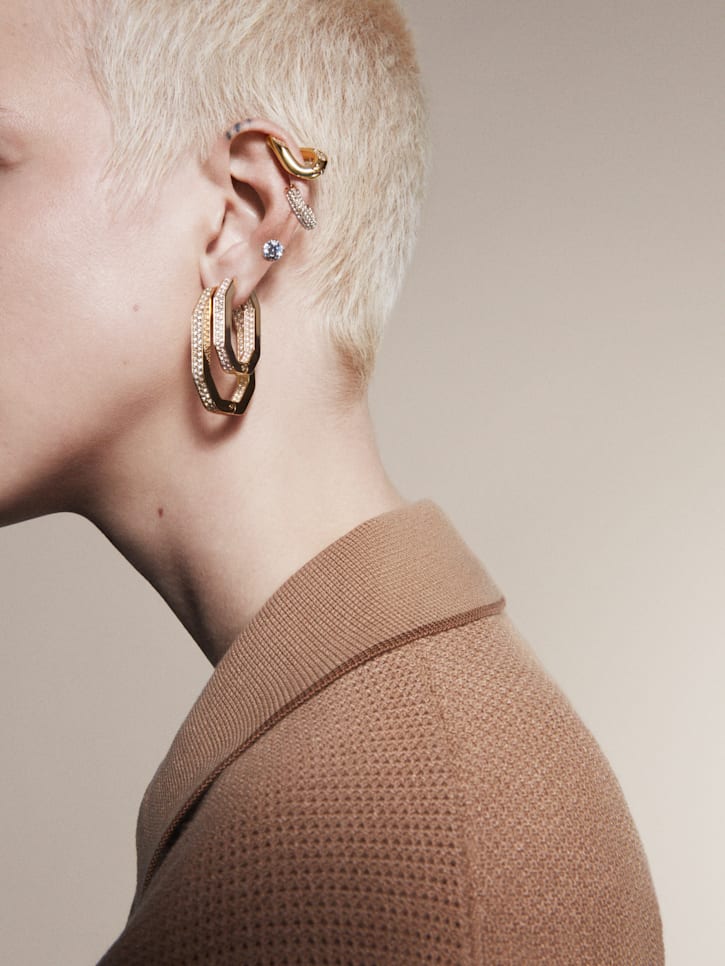 architectural accents
Ear Cuffs
Highlight multiple piercings at once by concentrating on a stripped back color palette and mismatched shapes. Sleek gold-toned hardware and clear crystals have extra bite when executed through octagonal hoops and curved ear cuffs.