In a series of imaginative portraits, shot by fashion photographer Jenny Brough for lifestyle magazine Highsnobiety, our new sunglasses take center stage. Designed by Creative Director Giovanna Engelbert as an extension of our jewelry families, our Eyewear collection invites you to embrace the joy of self-expression through unique adornment.

In original designs of the highest quality, the collection honors our heritage of crystal craftsmanship while showcasing mood-boosting color and bold crystal detailing. Imagined in oval, cat-eye, and geometric styles, each pair reflects the vibrant energy of an endless summer, alive with possibilities. Ready to step out of the shade? Let your imagination take flight. 
"Sunglasses are like jewelry for the eyes."
Title:
Giovanna Engelbert, Creative Director
Subtitle: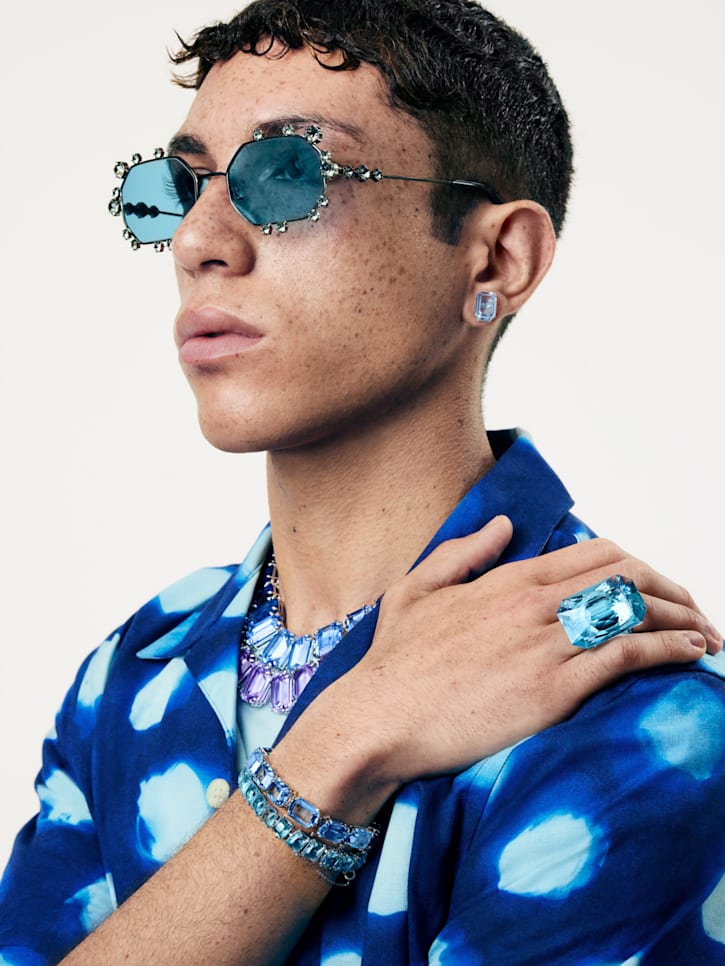 Rewrite the Stars
Featuring a constellation of brilliant-cut crystals around cool blue lenses, these luxurious shades will carry you effortlessly from sun-soaked festivals to a moonlit rooftop bar, leaving a trail of stardust in your wake.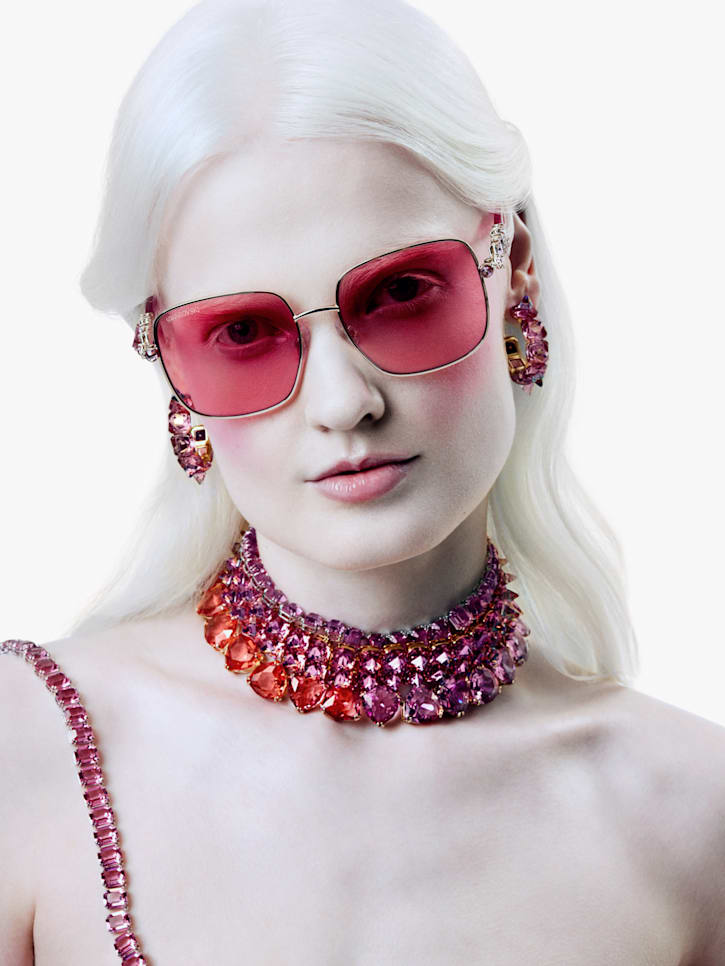 Look of Dreams
Feel your spirit soar in these rose-tinted sunglasses with mixed crystal detail on the temple tips. Pair them with colorful earrings and a retro stacked choker for the perfect blend of bohemian style and timeless sophistication.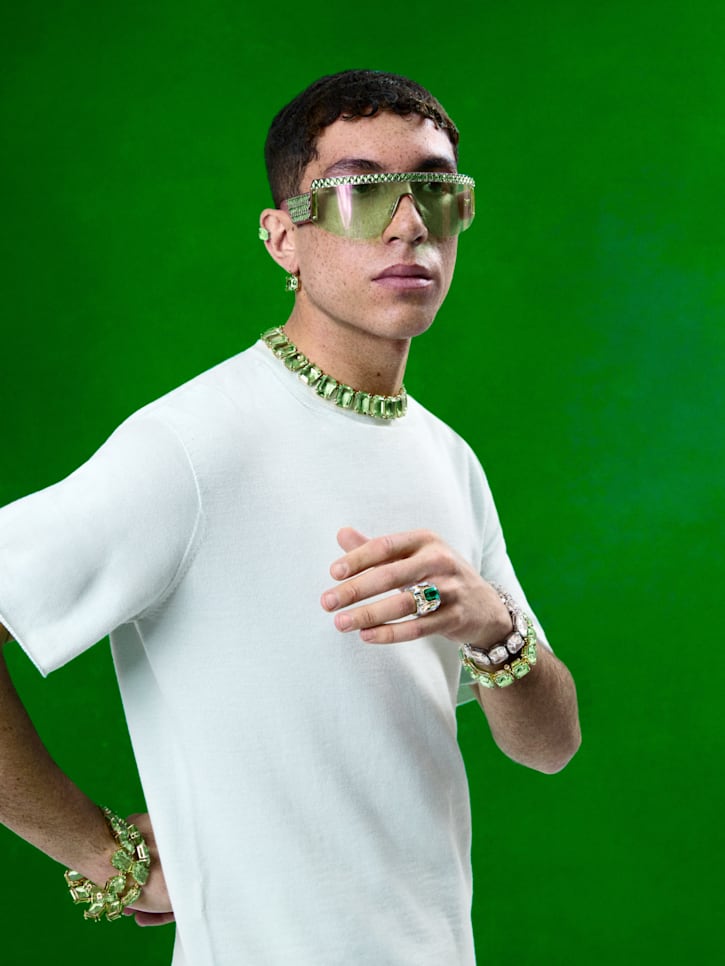 Future Vision
Break new ground with these futuristic frames that are only for the bold. Designed to see, and be seen, the green mask lens and wide arms are studded with light-catching crystals. Just add sunshine – and complementary jewels.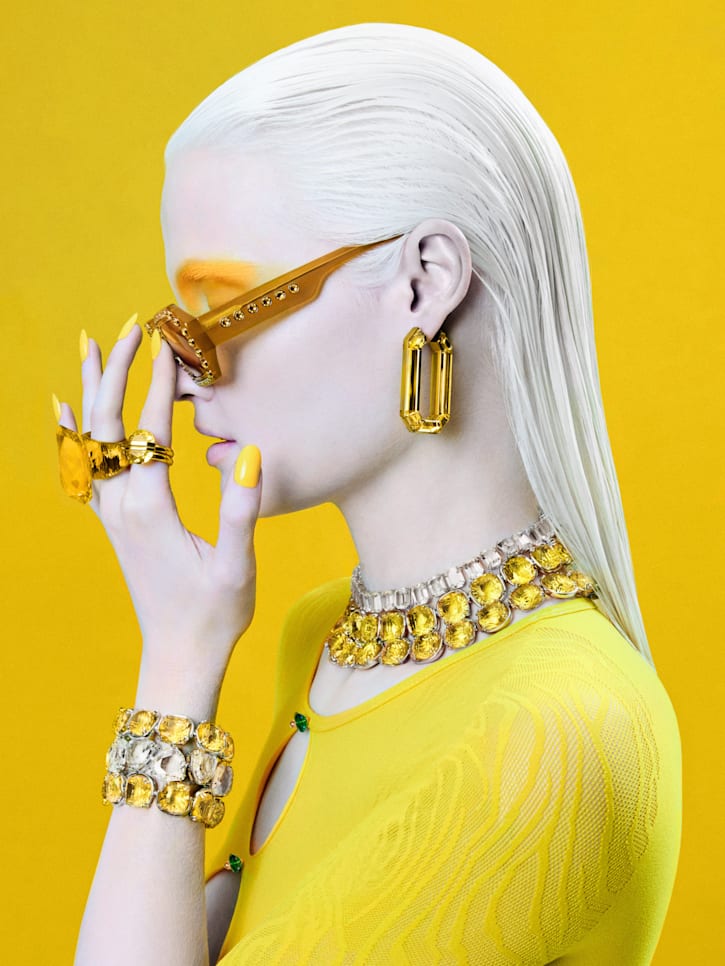 Fresh Perspectives
These sunshine yellow shades offer a modern twist on a retro style, with octagonal frames picked out in oversized pavé adornment. Taking you from city stroll to cocktail hour, they are a luminescent statement of summer joy.
Illuminating the many facets of Swarovski from heritage to lifestyle and beyond.