Weinsanto
Hello Yellow
The signature yellow color of Swarovski takes center stage in this arm-candy design, which is overlaid with dazzling flatback crystals. The Weinsanto Bag is exclusively available online through Swarovski Creators Lab, or in select Swarovski stores.
Golden Goose
Style Has a New Star
Inspired by the skate scene in Venice Beach, California, a glittering new collaboration is born as Golden Goose enters the Swarovski Creators Lab. 
Advisory board crystals
Exclusive: Sweatshirts, Sweatpants, and Hats
Comfortable cool enters the Creators Lab with new pieces by cult streetwear label, Abc., created exclusively for Swarovski. Each sweatshirt, sweatpant, and hat, explores color and crystal in a wholly unique way.
AQUAZZURA
The Aura Sandal
Designed for moments in the spotlight, the dazzling new Aura Sandal is the latest addition to the Swarovski Creators Lab. 
This exquisite shoe is handmade in Italy and embellished with precision-cut crystals in a celebration of vivid color and intricate adornment. Available only as a limited release, this beautifully crafted design was made to be the center of attention.
MARKET
SMILEY® Globe Basketball
Embellished with around 15,000 technicolor crystals, this basketball is creativity and craftsmanship at its finest – an instant icon, showpiece, and reminder of joyful wonder. Available in regulation and mini sizes. 
Amina Muaddi
Julia Glass Sandal
Coveted for its glam rock aesthetic, the Julia Glass Sandal comes complete with crystal spikes that encircle the ankle leading the eye to a uniquely triangular-shaped heel in an exclusive Swarovski colorway.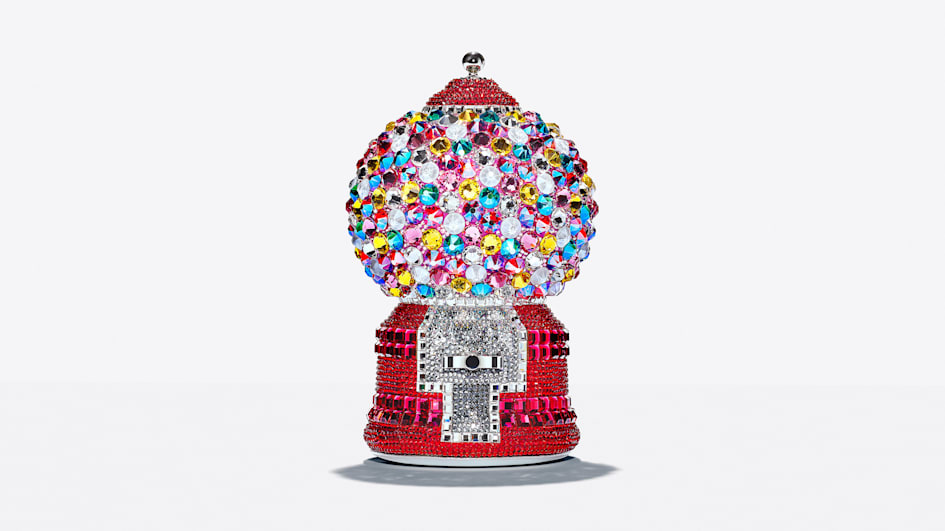 Gumball Machine
Tempting enough to turn heads, the classic red gumball machine gets crystallized in full-spectrum, hand-applied crystal color.
Slim Slide
The Slim Slide Bag is imagined in a wealth of hand-set clear crystals producing an overall effect that's an intricate study of tessellations and old Hollywood glamour.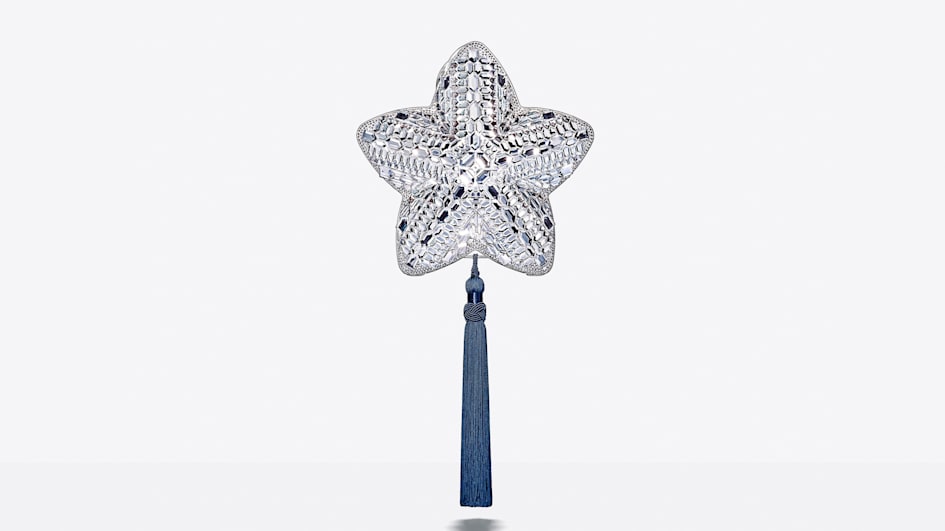 Star Eclipse
Hand-set clear crystals, in a multitude of shapes and sizes, form a clutch bag as vibrant and eye-catching as any shooting star.
Archive
Learn more about our previous collaborations
Nike debuts its new AF1 LXX in Triple White and Triple Black – a light force with ultimate reflectivity created with first-of-its-kind Swarovski retroreflective crystal.