Tis the season for maximalist holiday fashions. Celebrate your way with pieces designed for every festive occasion.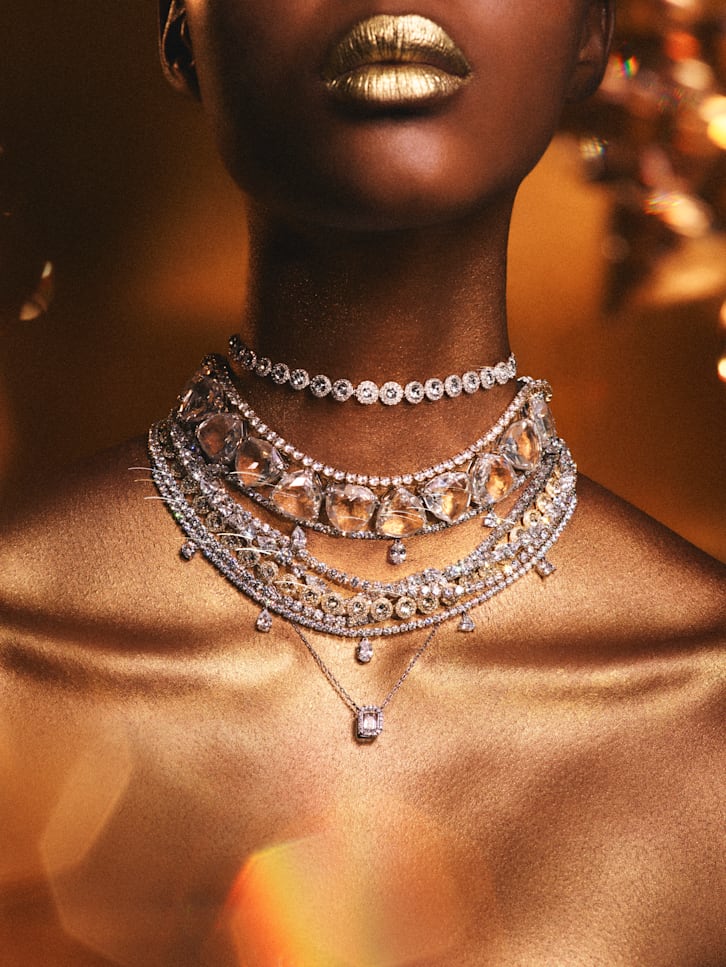 How To: The Curated Neck
The long and short of it
Link and layer necklaces in monochrome or multicolor combinations, channeling lights on a tree, for a holiday style that shines with radiant wonder.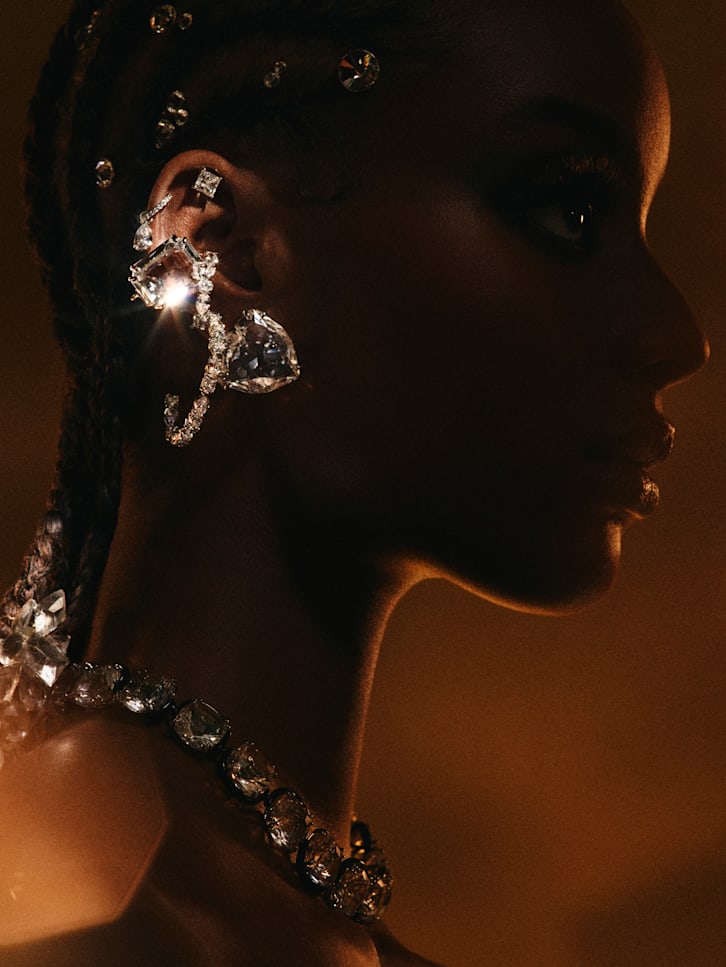 How To: The Curated Ear
Listen to this
From lobe to helix, crystal earrings and cuffs orbit the ear in combinations of your own design.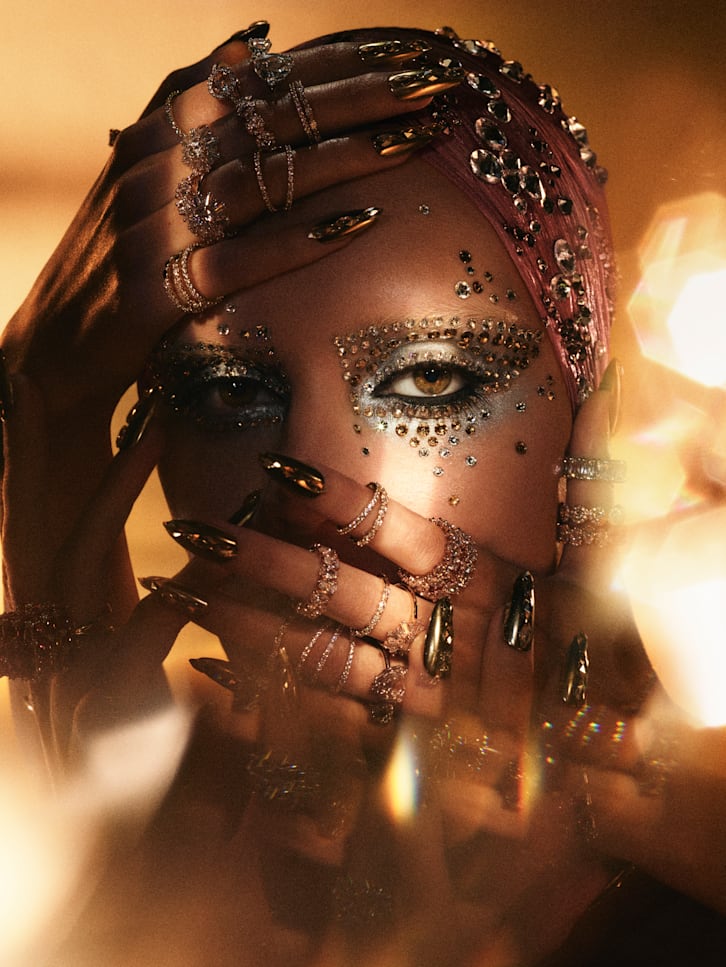 How To: The Curated Hand
Ring in the season
Whether one or stacks of many, crystal rings add a festive touch to any party look.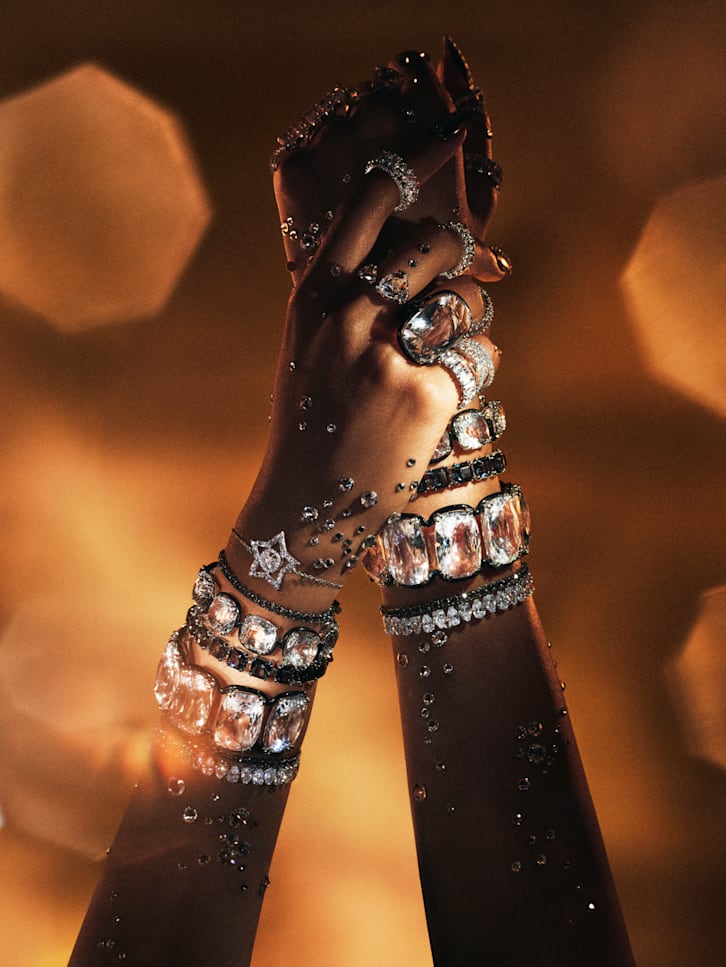 How To: The Curated Wrist
With open arms
With every flick of the wrist, you're sure to turn heads – begin with a statement bangle and layer to your heart's content.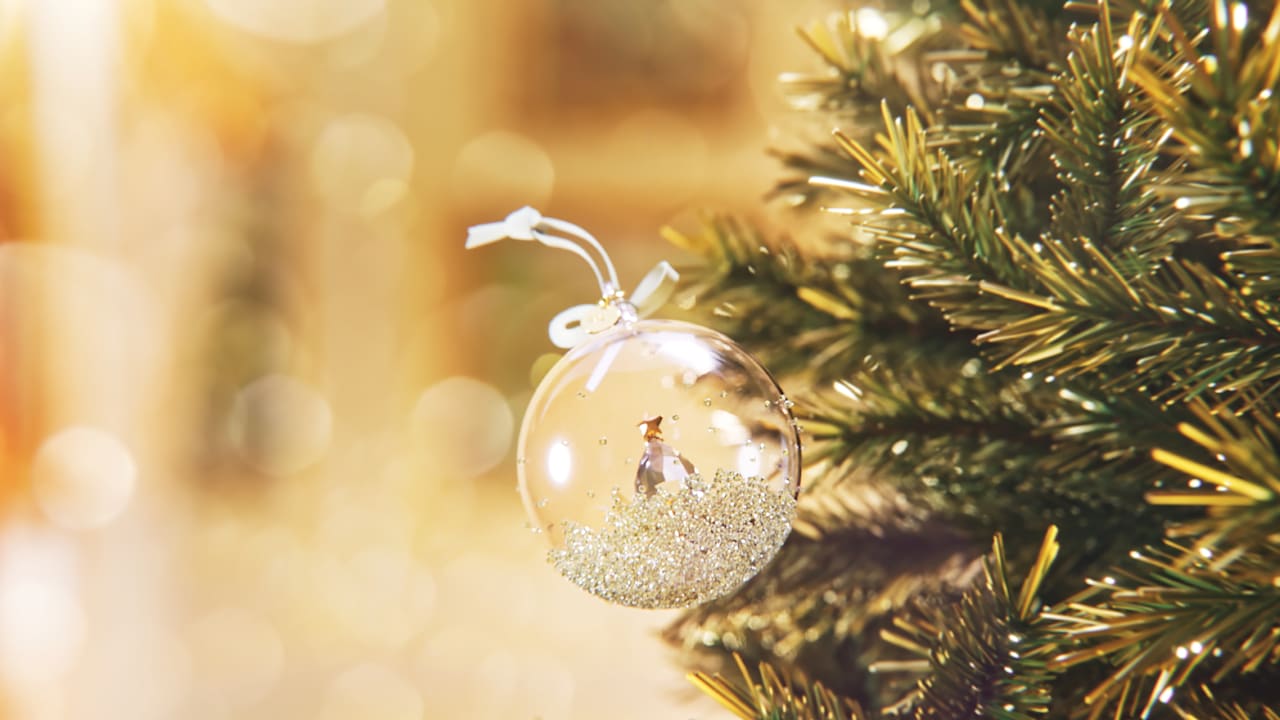 Seasonal styling goes beyond personal adornment with festive figurines, hanging ornaments, and decorations designed to delight.