The Dextera family sees metal become the vehicle for crystal to shine. Pairing bold geometric shapes with precision-cut pavé, each piece reveals the inherent strength in beauty. Whether bathed in sunshine or shade, Dextera will serve as your summer suit of armor.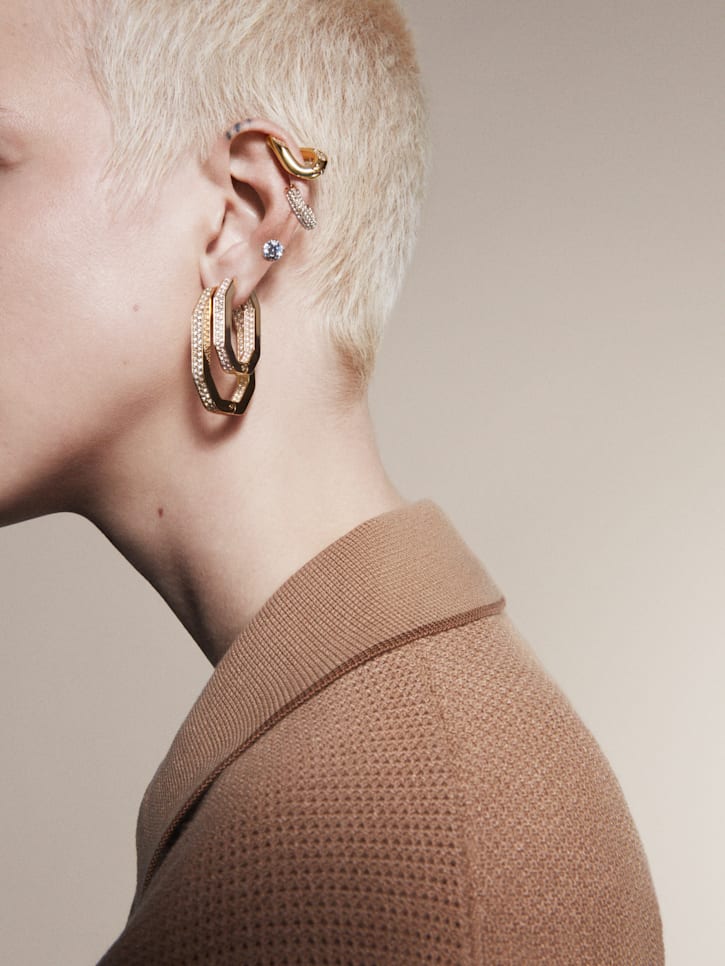 Industrial Chic
Effortlessly Engineered
Dextera reimagines chain links with a marriage of materials. Striking metallic tones balance pavé detailing in structural shapes that resemble cogs in machinery. Add edge to any ensemble with our angled hoops and ear cuffs.
From octagonal pavé bangles to full-cut stones encased in gilded frames, the Dextera family lends the final flourish to every look to amplify your natural luminosity.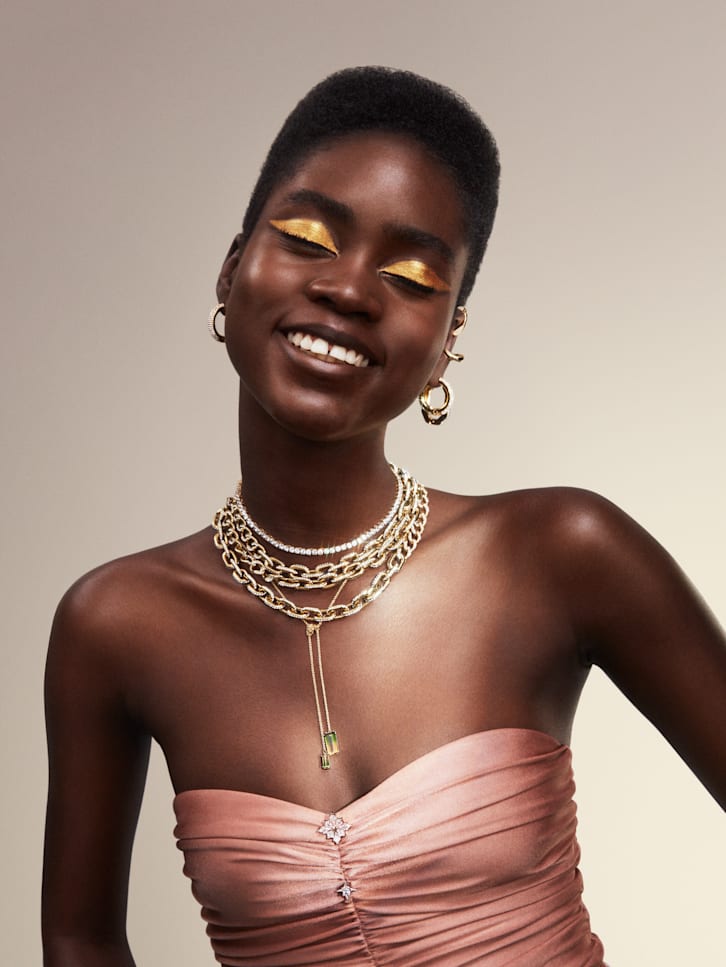 How to Style
Unlock Your Power
Reach for Dextera whenever you want to release your inner steel. With warm gold tones and crystal colliding with hard mechanical lines, each stacked chain brings bite to soft summer looks and channels punk when paired with more formal attire.
Illuminating the many facets of Swarovski from heritage to lifestyle and beyond.