Crystal Takes to the Main Stage
Title:
Under the glow of the festival lights, crystal radiates energy as the season's standout accessory.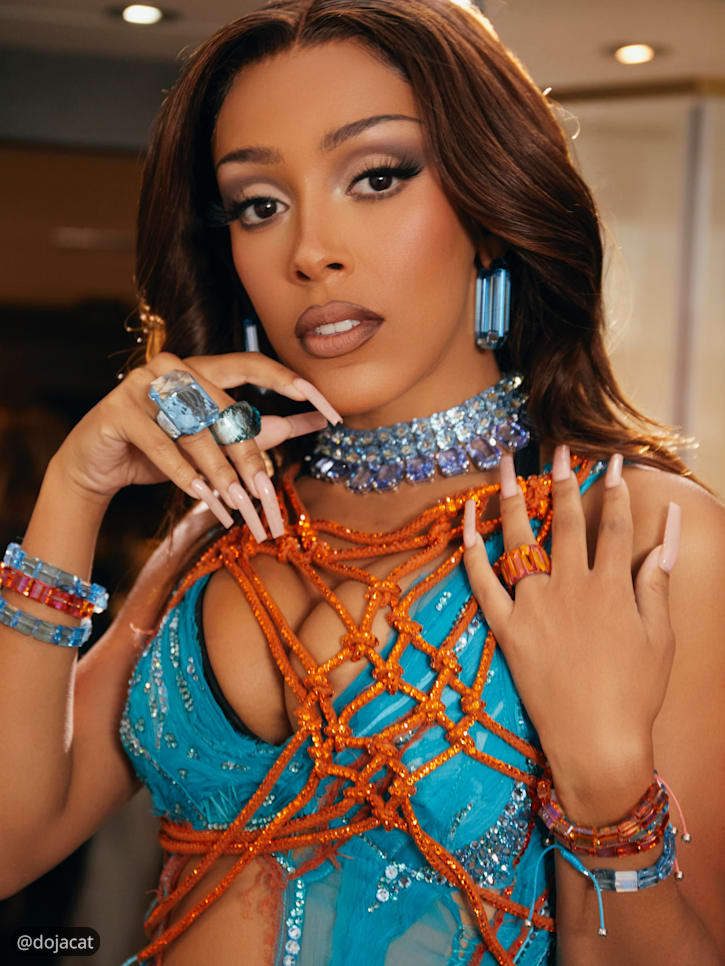 Now Headlining: Doja Cat
'Say So' singer stuns in Swarovski
Doja Cat stepped onto Coachella's main stage in perfect crystal formation, pairing each of her four performance looks with Millenia, Lucent, Letra, Ortyx and Curiosa pieces completing each style with precision and attitude.
Photo credit Jacob Webster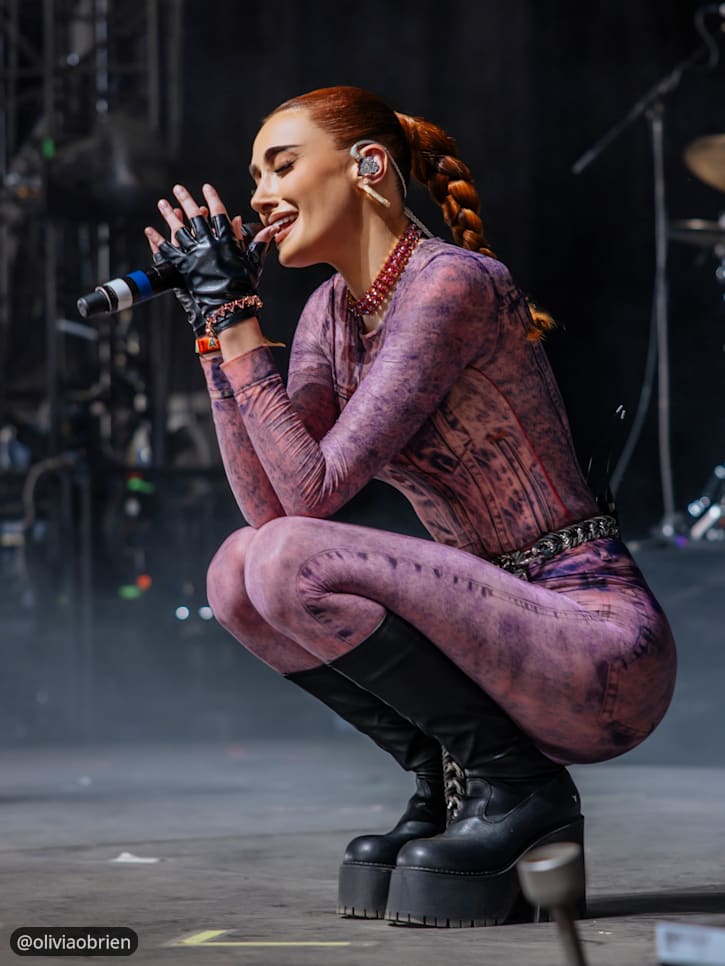 Enter: Olivia O'Brien
Big talent gets bolder
Pop sensation Olivia O'Brien offered up a dose of wonder in powerful form at Coachella. She paired pink Ortyx pieces with Dextera earrings and a pink, belted denim-illusion catsuit to create the ultimate effect of modern edge.
Photo credit Jones Crow
Festival Styling Gets Crystal Clear
Title:
Play up the light and turn heads in crystals galore as festival styling makes its triumphant return. Whether hosted in a field, desert, or city center the time is now to let the energy of your most anticipated performances move you. Consider clear crystal as the perfect addition to summer white styles or use it to magnify the color of your kelidoscopic weekend attire.
Festival Fashion in Full Color
Title:
Color play get bolder and brighter with high-octane crystal creations that find the perfect harmony with every outfit you've been waiting to wear this festival season. From catsuits to tiny tops or casual camp gear, this is your chance to make your festival style sing with new life. The chance for musical maximalism has arrived.
Free your self-expression this festival season with our selection of reusable Body Jewels. 
These versatile crystallized accessories are the essence of joyful glamour.
AMP IT UP
Glow on with Body Jewels
Turn up the volume on any festival look with our range of crystallized Body Jewels. From glittering butterflies to shining florals, joyful colors and shimmering crystals take center stage. Adorn your arms, body, or even your hair, and let your creativity stand out among the crowd. Gloss adhesive included so you can wear them again and again.