Step inside our new Swarovski concept store — an immersive wonderland of sights, sounds, and textures designed to ignite your dreams. Inspired by our octagonal logo and brand colours, our new store has reimagined the retail experience as a true feast for the senses and a celebration of crystal itself. From floor to ceiling, our octagonal boxes transform into frames, each housing a precious Swarovski piece — from jewellery and home décor to personal accessories and covetable collaborations. Consider this our ode to science, magic, and the wonder of crystal made real.
Galleria Vittorio Emanuele II, Milano
Bathed in sunshine shades of yellow, Swarovski Milano radiates power, positivity, and crystal at its most craveable.
Champs-Élysées, Paris
The City of Lights shines brighter as we open our doors to Paris. In greens and pinks, Swarovski Champs-Élysées combines imagination, colour, and prismatic precision into a truly wondrous experience.
SoHo, New York City
Channelling the electric energy of the city that never sleeps, Swarovski SoHo is a candy-coated dreamscape of pinks and greens ripe for style experimentation in the heart of the Big Apple.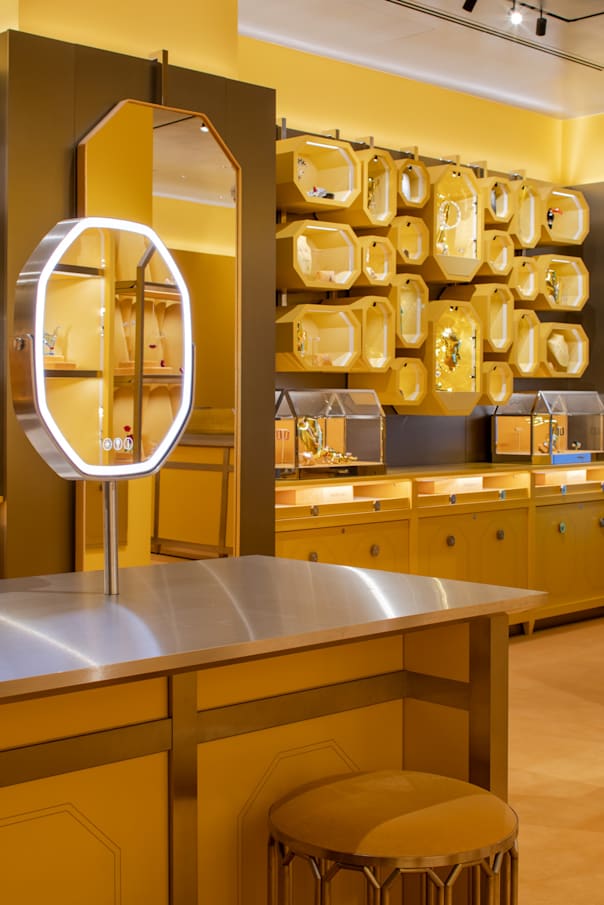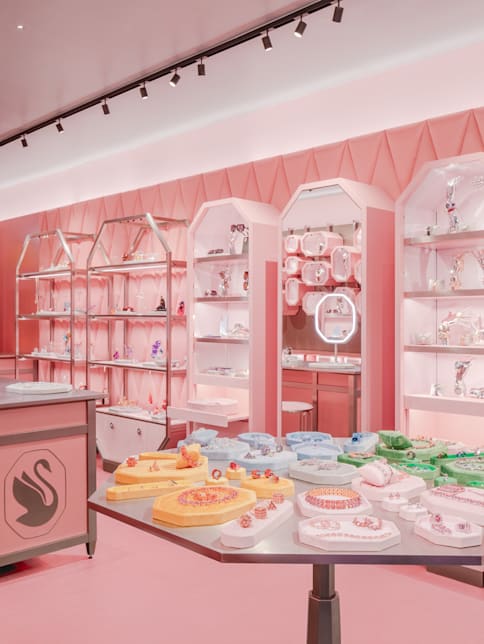 Colour has the power to transform. Our store in Milan is a vibrant shade of yellow, while our store in Paris is a delectable pink.
Our flagships are the ultimate destinations to experience the crystal lifestyle. Based in some of the world's most fashion-forward and vibrant cities, these multifaceted stores are designed to mesmerize. 

Each flagship is a world of unique spaces, featuring bespoke fittings and furniture, luxurious touches, spellbinding product displays, and inspiring areas to discover and try on our pieces. The immersive experience continues with interactive displays showcasing Swarovski's heritage as masters of light and pioneers in creativity and innovation. One visit to our flagship stores and you'll find that every moment is an opportunity for joy and wonder.
Bahnhofstrasse, Zurich
Our Zurich flagship is wonder incarnate with three colour-soaked floors enticing you to explore and experiment with crystal of every kind.
Hong Kong Plaza, Shanghai
Our Shanghai flagship is a love letter to the city, capturing the dynamism of Swarovski and the energy of Shanghai in a physical representation of where science and magic meet.
World of Swarovski
Title:
Illuminating the many facets of Swarovski from heritage to lifestyle and beyond.