Our Long Legacy of Sustainability
Title:
Since 1895 we have been committed to philanthropy and sustainability,
continuously investing to preserve the environment and to positively impact global and local communities.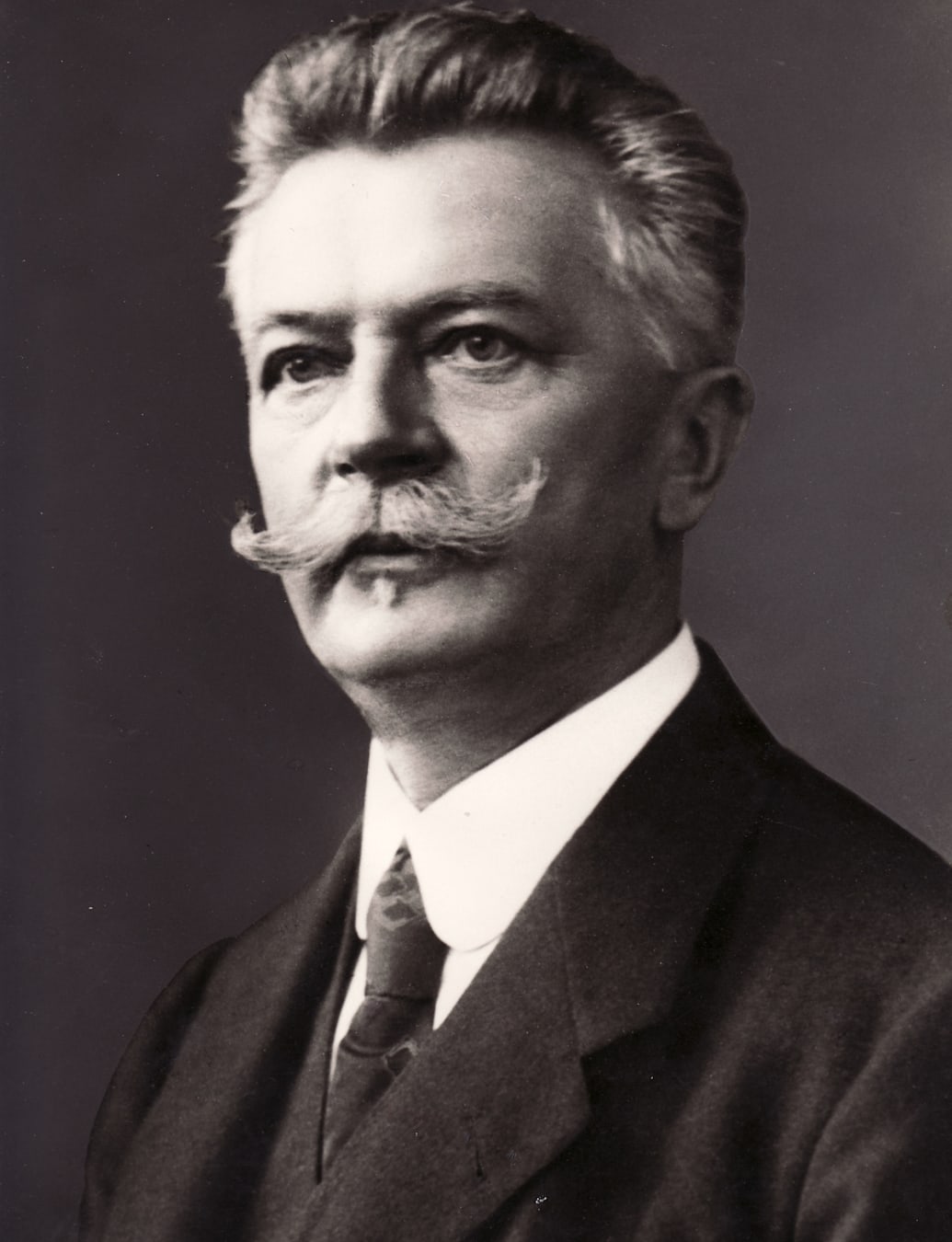 1895
Daniel's Vision
Daniel Swarovski establishes a crystal-cutting factory in Wattens (Austrian Tyrol) to take advantage of local renewable energy (hydroelectricity) for the grinding processes he had patented. Swarovski's vision was to make "a diamond for everyone" by making crystals affordable.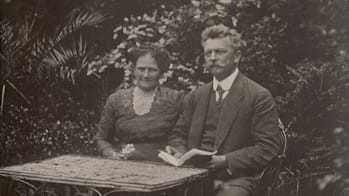 Social Responsibility
Title:
1900
Founding of the Swarovski Music Club and the Swarovski Cycling Club. Originally setup as company activities, the clubs were then rapidly made available to everyone in town. Daniel Swarovski was an active member in both.

1908-1909
On July 25, 1902, Daniel Swarovski becomes part of the local council of Wattens. In 1908, he was elected head of the local council and only one year later - in 1909 - he started the construction of a new pipeline to bring fresh water to the village.

1909
After the moving in of many company workers and their families, the old school in Wattens is now too small to accommodate all children. Marie Swarovski, Daniel's wife, donates the building ground for the construction of a new schoolhouse.

1959
Swarovski offers targeted training courses covering eight different professional areas, including crystal cutting: the only one of its kind in Austria.

1960
"The Daniel and Marie Swarovski Trust" is founded, providing scholarships for students with a record of high grades and from low-income families living in Tyrol.

1978
An on-site "Vocational College" is formed to ensure that the apprenticeships are provided a solid basis for implementing skills and aptitudes in the workplace. Swarovski is one of very few companies in Austria to have such a college.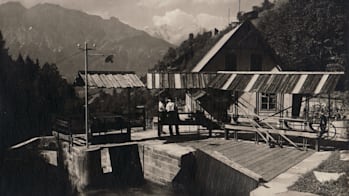 Harnessing the Power of Water
Title:
1907
The Ausserachen is built, the company's first big hydropower plant. The three Pelton turbines provided clean "Swarovski Power" to cutting machines, light to working areas, as well as large areas of Wattens and the neighbouring mountain communities.
1951
The Ausserachen hydro-power plant is upgraded to provide 750 KW output.
1961
An increased demand for clean energy leads to the building of the Innerachen power plant, with 2,200 KW output via two Francis turbines.
1983
The Wattenbach hydropower plant is built, in cooperation with the Wattens paper factory. This plant produces on average 57 GWh per year.
1984
With an additional dual nozzle Pelton turbine, the standard capacity of the Innerachen power station increases to approximately 1.35 GWh per year.
1995
Regarded as a model project for environmentally-friendly energy production in the Alps, the "Haneburger" power station starts operation. It has since delivered approximately 18.5 GWh per year.
2001
All Swarovski power plants are officially recognized by the Austrian authorities as producers of certified "eco power".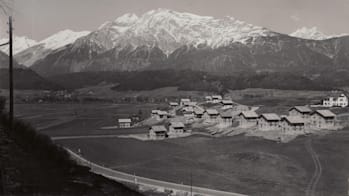 A Home for Everyone
Title:
1947
The foundation stone for a new company housing is set in "Kreuzbichl" (hill close to Wattens). Its construction was completed in 1950. To this date, several more housing projects have been realized.

1948
A company-owned welfare office is established to deal with employees' social and financial concerns. Our housing policy offered low interest rate housing credit, material aid for the construction of housing and support for financial emergencies.

1951
Construction of two residential complexes begins/is completed for Swarovski Optik employees in Absam and for Swarovski employees in Volders, Austria.

1952
Construction of an additional residential complex for Swarovski employees in Fritzens, Austria begins/is completed.

2005
An opening ceremony is held for new 58 row houses for employees. This project helps employees to rent or buy housing space at moderate prices.
A Precious Resource
Title:
1970
The first cooling tower circulation for the cooling of compressed air compressors was put into operation. This saved approximately 90% of the water necessary for cooling.

1978-1982
The Waste Water Purification plant begins operation, purifying all water leaving the factory Plant 1. A series of subsequent initiatives extended water purification to Plant 2, also extending the capability of the purification plant and dividing process water into polishing water and cutting circulation water.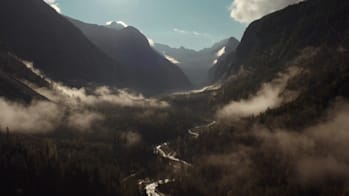 1984
Swarovski imports oil with low levels of sulphur to Germany for heating, increasing annual overheads by the equivalent of EUR 210,000 today, but reducing sulphur dioxide emissions by 60 tons. As such, the company is awarded the "Green Branch" environment prize by the Tyrol federal state government.

1990
Swarovski adopts natural gas. From now on gas replaces heating oil for heat generation and crystal melting, thus reducing respective CO2 emissions by 30%.

1996
The Glass Formation Department is equipped with new specialized dust filters and a new extraction system. These allowed to reduce emissions, prevent pollution and avoid health risks for workers well below the legal limits.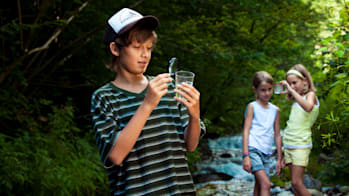 Swarovski Waterschool
Title:
2000
The first Swarovski Waterschool opens at the Hohe Tauern National Park in Austria within the basin of the Danube. An educational program is introduced, teaching both children and young adults about the importance and scarcity of water.

2006
The first project outside of Austria, the Swarovski Waterschool India opens around the Keoladeo National Park in Rajasthan in the Ganges Basin.

2008
The Swarovski Waterschool starts operating in six regions along the Yangtze river in China and 20 communities in Kanungu district in Uganda.

2014
The Waterschool comes to the state of Para in northern Brazil, focusing on water and environmental education through school and community-based participatory learning.

2016
Three pilot projects launch with various organizations to highlight local water sources. NGRREC: Mississippi River; Raks Thai Foundation; Chao Praya river basin; Fundação Amazonas Sustentável: Amazon.

2017
Working in cooperation with its NGO partners, Swarovski Waterschool launches the global edition of its 'Drops of Knowledge for Rivers of Change' teaching and learning materials on the Swarovski Waterschool website.

2018
Launch of 'Waterschool' documentary on Netflix, following the experiences of several young female students who live along six of the world's major rivers and celebrates the efforts of the Swarovski Waterschool.

2021
With local partners Earthwatch Australia and Kids Teaching Kids, the Swarovski Waterschool launches its pilot project in Sydney, Australia. This marks an exciting milestone for the Waterschool, which is now active in six continents.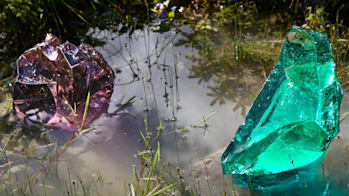 Swarovski Crystal Innovations
Title:
2003
Swarovski obtains the OEKO-Tex 100 certification for crystals components, confirming the human and ecological safety of both products and production facilities.

2007
Launch of the "CLEAR" program, comprised of a set of criteria structured by product segment, displaying all relevant restricted and prohibited substances. This represents an important part of all product specifications.

2009
Swarovski launches cadmium-free* red color crystals such as "Garnet" and "Indian Siam", through innovative patented formulas.

2012
Launch of the Advanced Crystal program, drastically diminishing the lead content to a maximum of 90ppm (parts-per-million), without compromising the brilliance and optical quality of our crystals.

2017

Advanced Crystal is strengthened to feature pioneering formulas that meet the most stringent environmental standards applicable. Lead levels are further reduced to a maximum of 40 parts-per-million, becoming an industry leader in lead-free* crystal.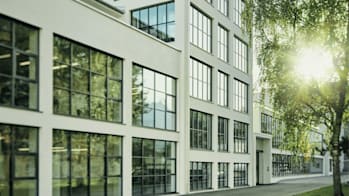 Sustainable Architecture
Title:
2010
The newly developed office (Mannedorf) building in Switzerland meets the Swiss Minergie (low-energy) standard. This is achieved through the integrated structuring of the façade, building services engineering, and thermo-active systems. In particular, requirements for air tightness, daylight use, heating, thermal insulation, heat absorbing glass, heat distribution, and controlled ventilation were fulfilled.

2018
Inauguration and opening of the "Manufaktur" (along with "Campus 311"), our state-of-the-art, sustainably designed rapid-prototyping facility. The design of this 7,000m2 space - a collaboration with Norwegian architects from Snøhetta - is intended to foster creativity and immagination. The Manufaktur building demonstrates our commitment to sustainable innovation by achieving LEED (Leadership in Energy and Environmental Design) Gold certification.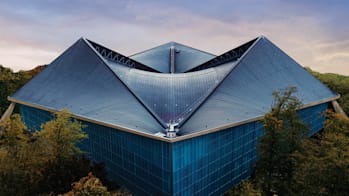 Swarovski Foundation
Title:
2013
The Swarovski Foundation is established, building on five generations of philanthropy and charitable giving.

2017
The Swarovski Foundation Centre for Learning launches at the Design Museum, providing space for design education and bringing together up to 40,000 learners each year.

2021
The Swarovski Foundation: Creatives for Our Future is a new global grant program designed with advisor, the United Nations Office for Partnerships, to identify and accelerate the next generation of creative leaders in sustainability.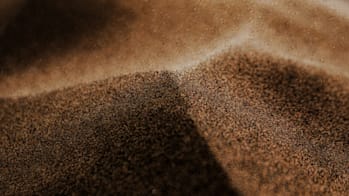 Supply Chain Responsibility
Title:
2014
Launch of the Responsible Sourcing Initiative, a program focusing on our external supply chain which continues to present day. Responsible sourcing involves monitoring suppliers' performance and supporting them to manage socio-environmental conditions in their production plants.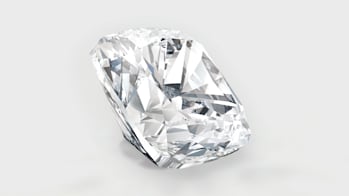 Sustainable Innovation
Title:
2018
Atelier Swarovski launches a landmark collection: its first fine jewellery using Fair Trade gold, Swarovski Created Diamonds and laboratory grown emeralds.
2022
Made with Swarovski reignited crystals and 90% recycled base metal, the Fluenta family (launched in FW22) is our first sustainability-minded collection. It repurposes precious resources instead of consuming new raw materials, resulting in a reduced CO2 and environmental footprint.
The Power of the Sun
Title:
2014
A solar rooftop hot water system is installed at our factory in Pune, India.

2018
1400 kWp photovoltaic installation in Marigot Thailand

2022
Swarovski completes the installation of a 300 kWp photovoltaic system on the rooftop of our facilities in Wattens.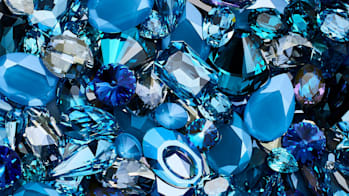 Assessing Our Impact
Title:
2019
Swarovski publishes a pioneering study in partnership with Trucost (part of S&P Global), showing the impact that Swarovski crystal has on the environment. The results reveal that Swarovski crystal has a lower environmental cost than other jewelry materials.

2021
Swarovski conducts our first complete environmental Life Cycle Assessement covering 5 of our most sold articles. The results of the LCA pinpoint the hotspots that we have to address in order to reduce negative impact on the environment.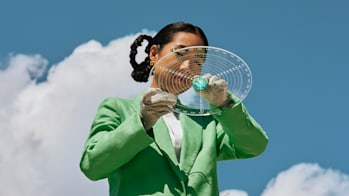 2020
Swarovski initiates the largest transformation ever for our business, fully integrating sustainability within the Swarovski Crystal Business. This allowed us to prepare for the challenges of the future and to strengthen our commitment towards our sustainability vision, strategy and programs.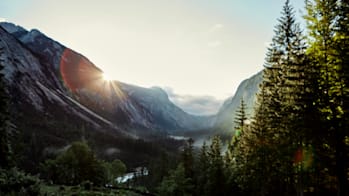 Mitigating Global Warming
Title:
2021
Swarovski joins the Science Based Targets initiative (SBTi) to follow a verified greenhouse gas reduction approach and commits to reducing absolute scope 1 and scope 2 GHG emissions by 47% and scope 3 emissions by 28%, by 2030. This represents a substantial change in the way our vertically integrated business operates.
2022
As of this year, all our Asian manufacturing sites are sourcing 100% renewable electricity from photovoltaic plants and wind farms in the region, through Renewable Energy Certificates. This effort allows us to tangibly reduce our Scope 2 emissions.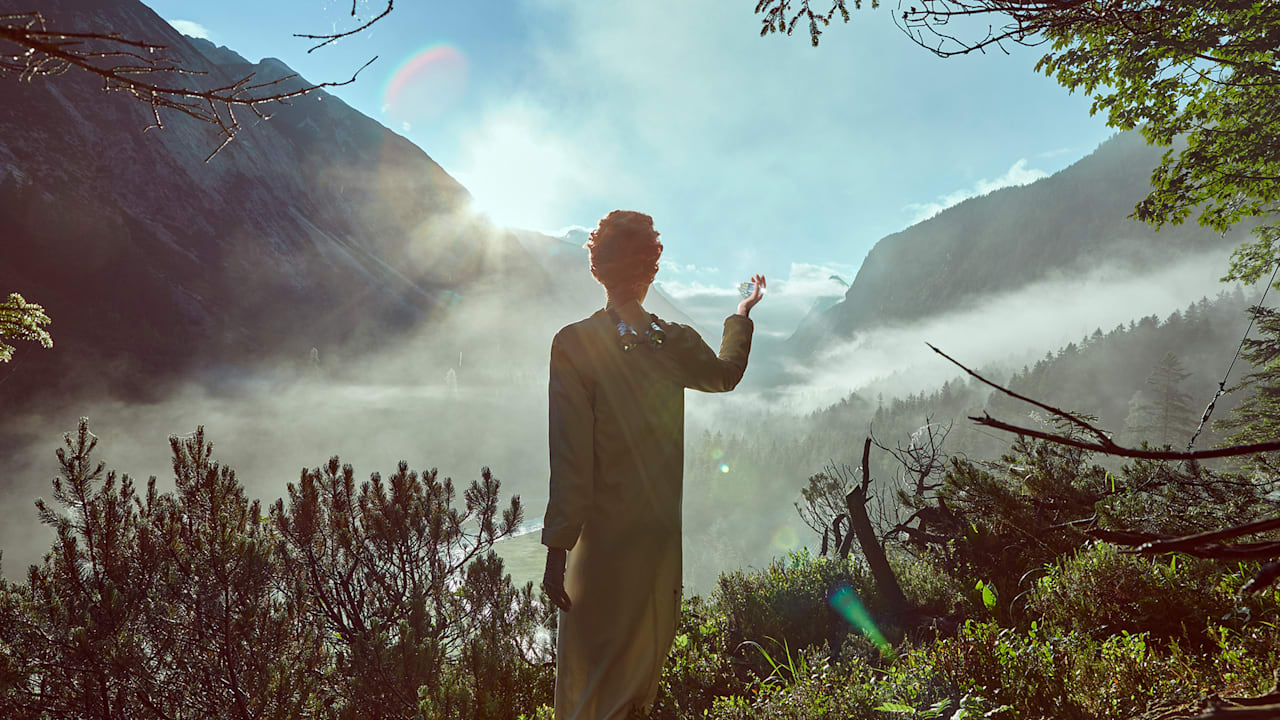 Disclosing Our Impact & Progress
Title:
2022
As part of our commitment towards increased transparency on our economic, environmental and social impacts, we switch from biennal to annual sustainability reporting.