Open our 2023 Look Book to explore our new collections, and chart the evolution of our signature savoir-faire. Showcasing crystals in a fantastical new light, each wondrous design pushes the boundaries of creativity in a radiant celebration of color, cuts, and curiosity.
Enter Metamorphosis
Title:
Step into a fantasy garden in full bloom to discover new creative territories. Crystalline characters, nature-inspired jewelry and homeware pieces are realized in exquisite detail showcasing the transformative power of crystals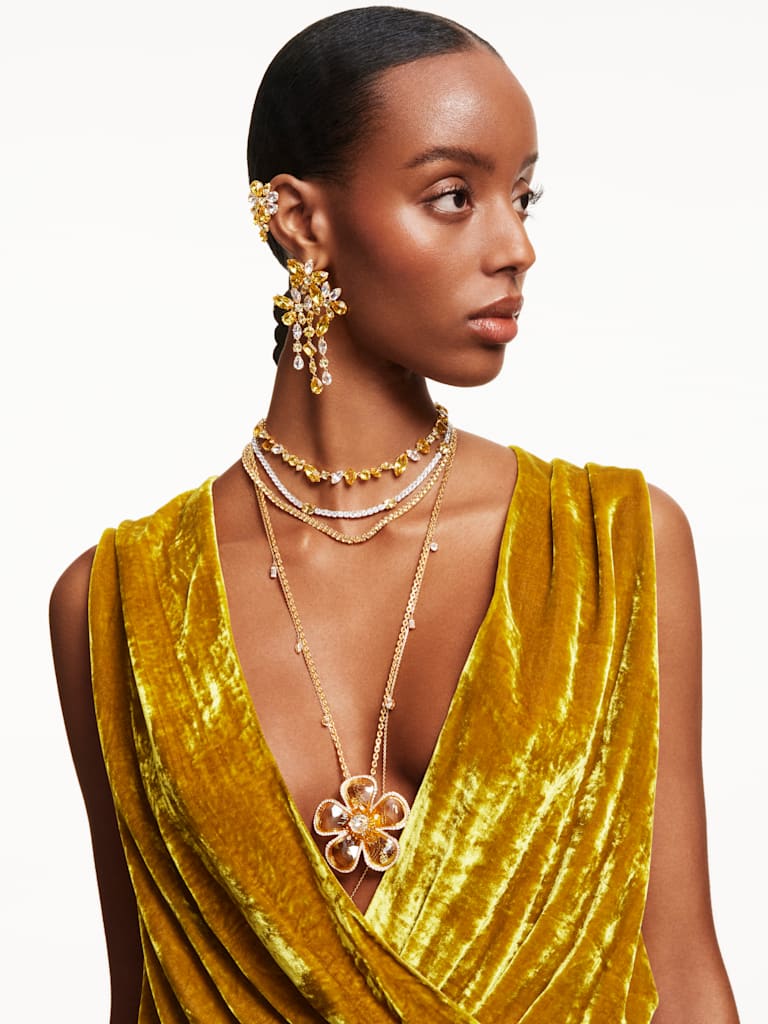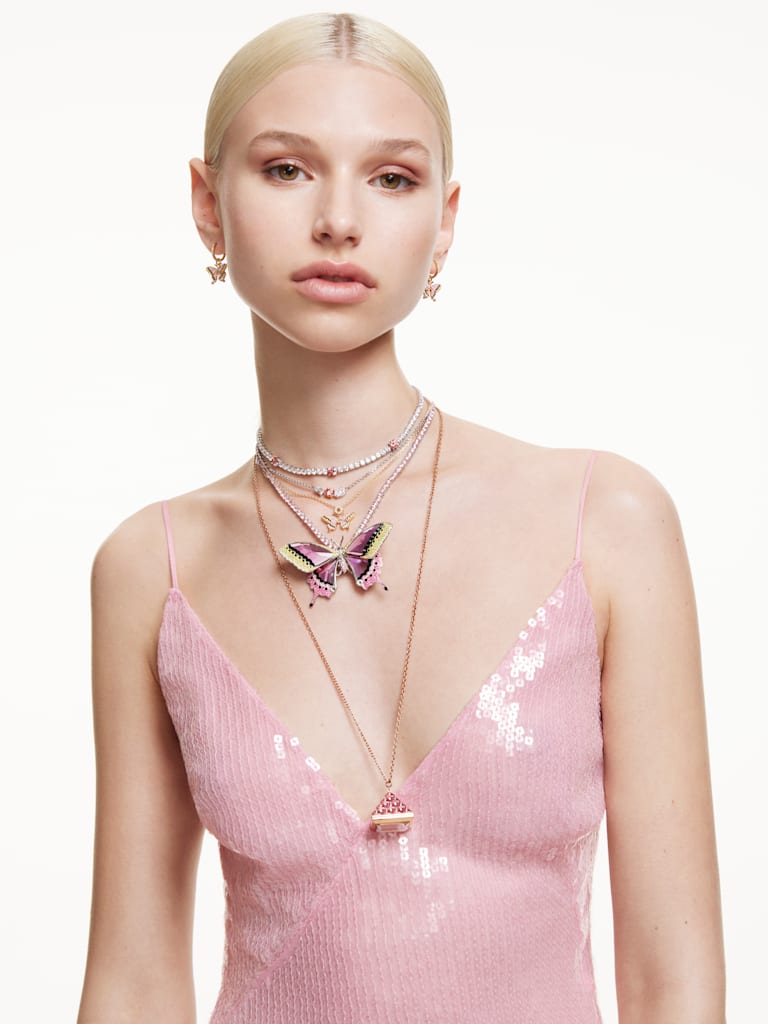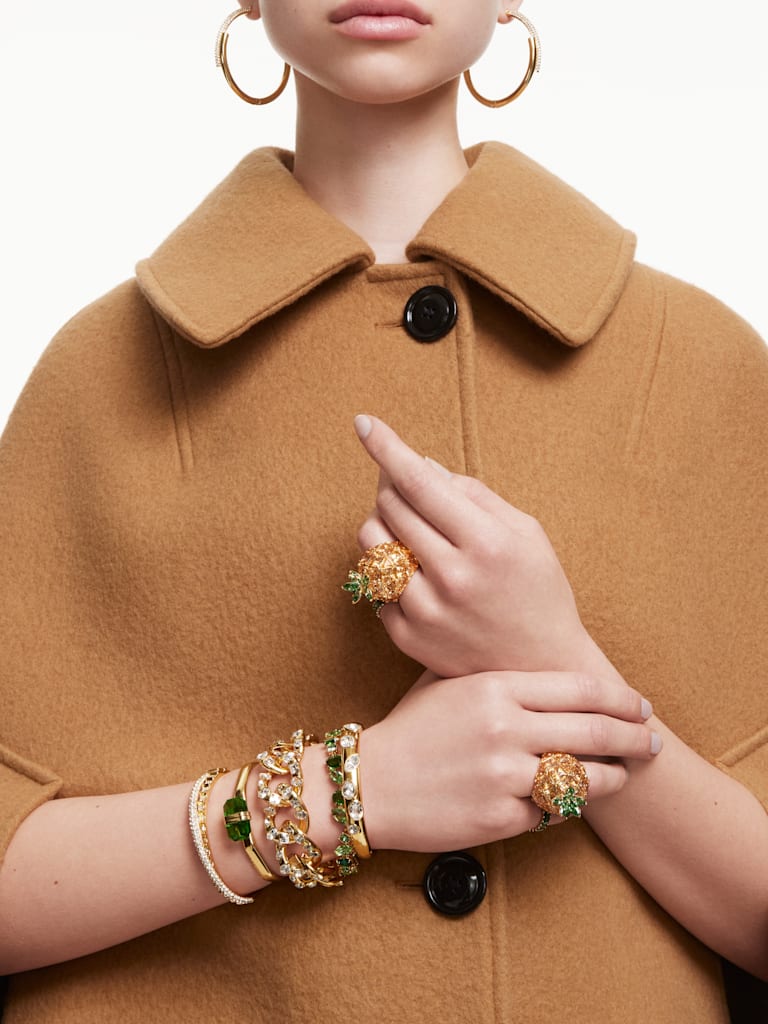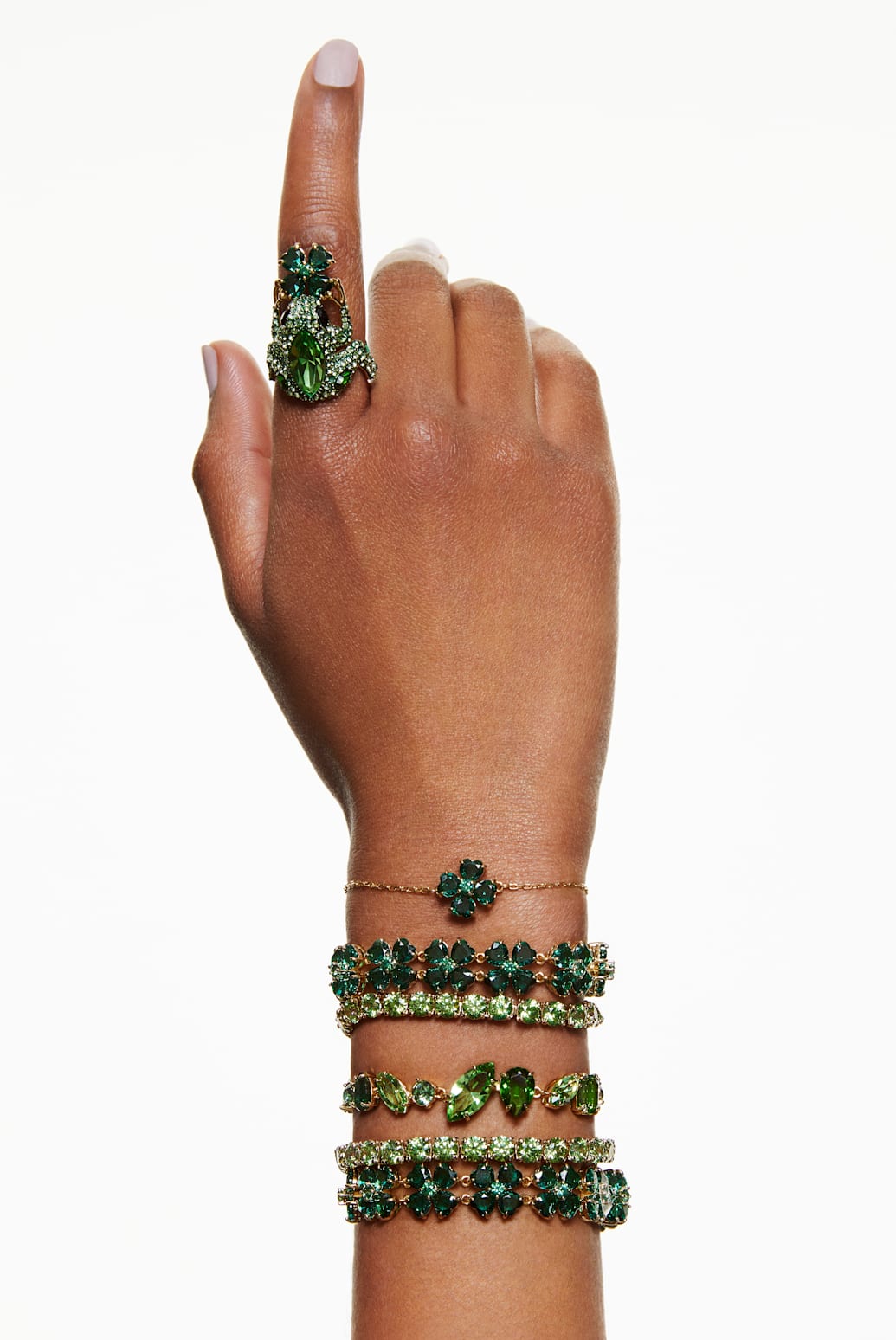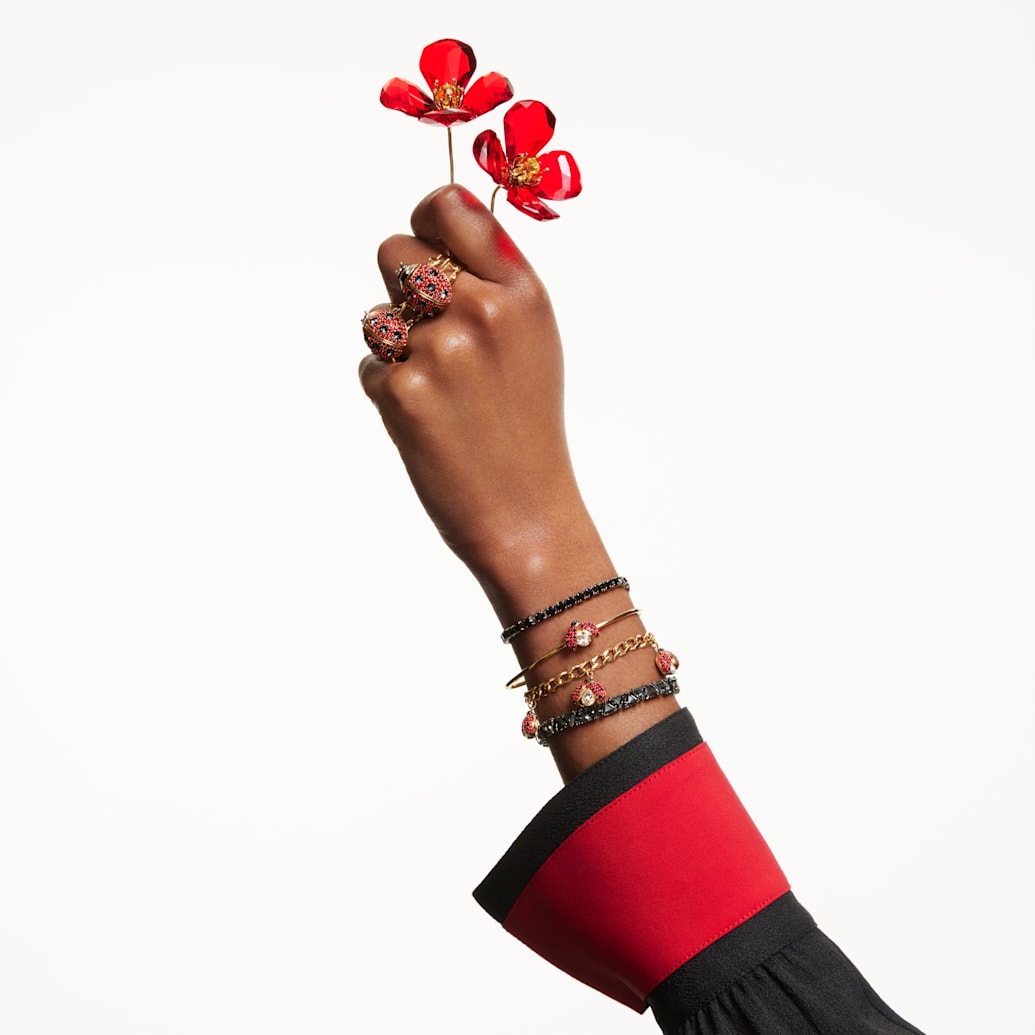 Honor nature with Swarovski's crystallized flowers, glowing green frogs and ladybugs that open their shimmering wings.
Abundant with opulence and optimism, golden hardware and honey-hued stones highlight Swarovski's Mastery of Light. Revealing new dimensions of vivid green crystals and providing a solid foundation for fearlessly bold designs, each piece epitomizes joyful extravagance. Layer up to max your glow.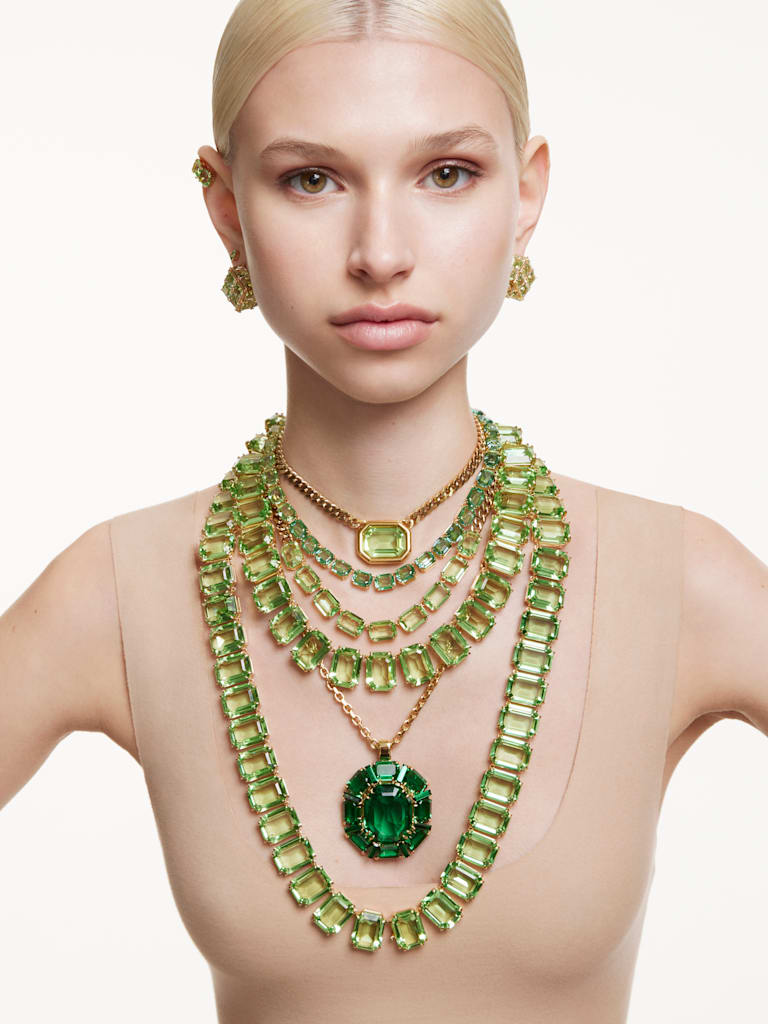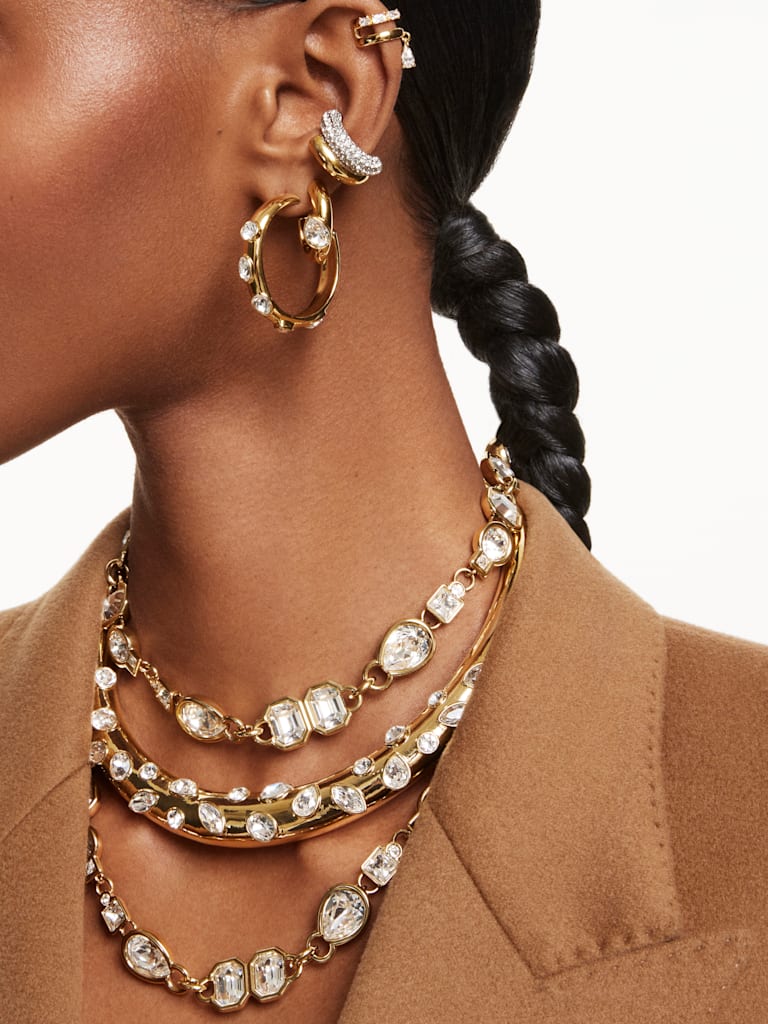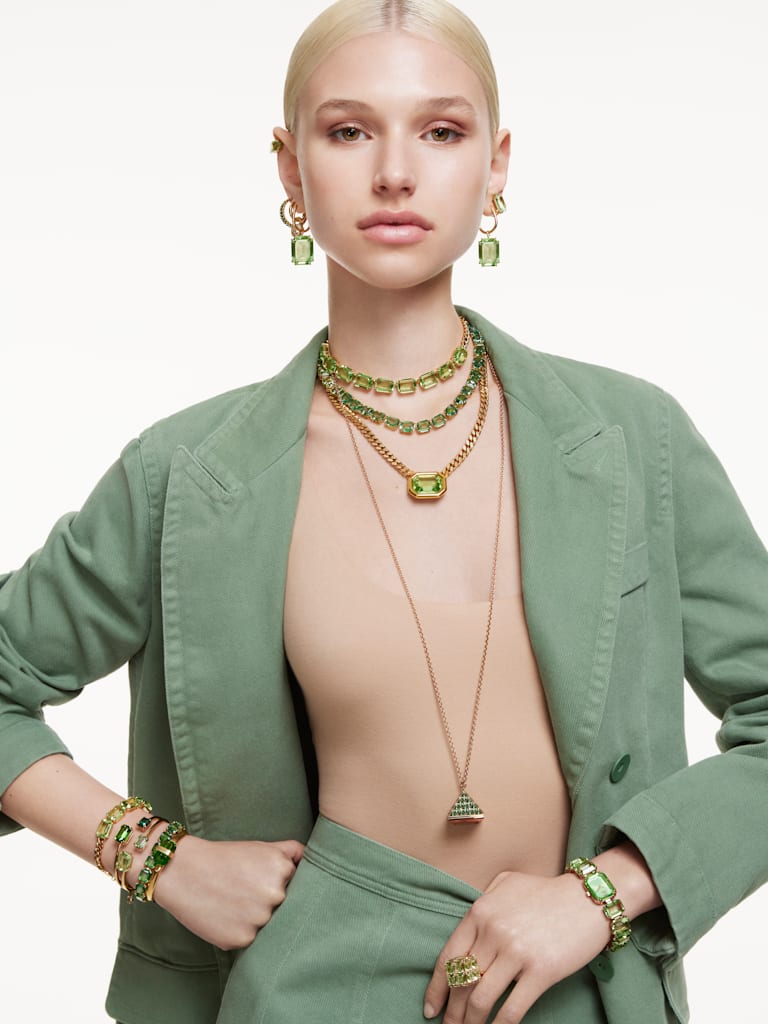 Look to the night sky to celebrate the season with celestial shimmer. New cuts and collisions of crystals combine to form otherworldly designs, gliding through a galaxy of moon-inspired motifs, glittering multifaceted geodes, and maximalist pieces infused with cosmic light.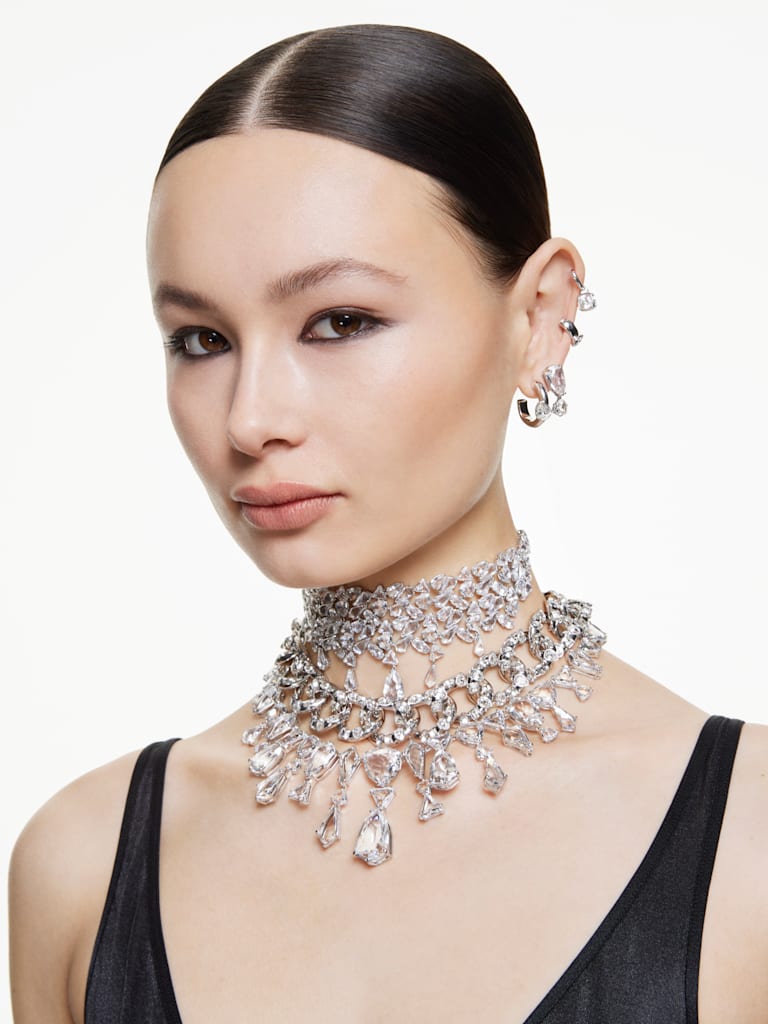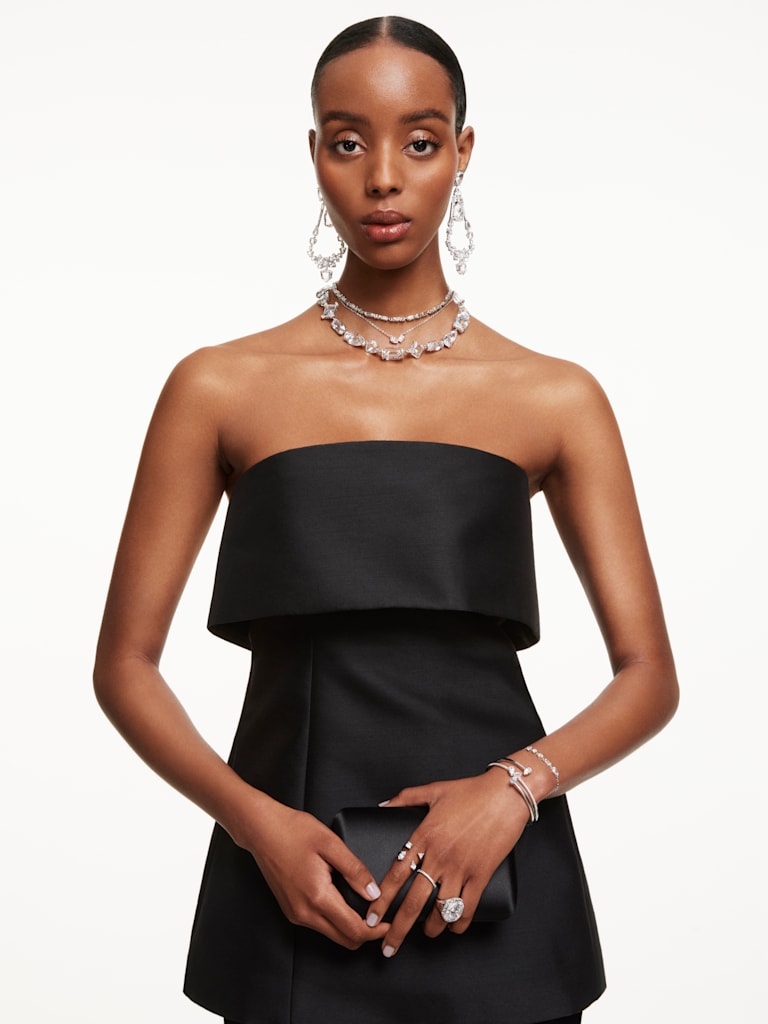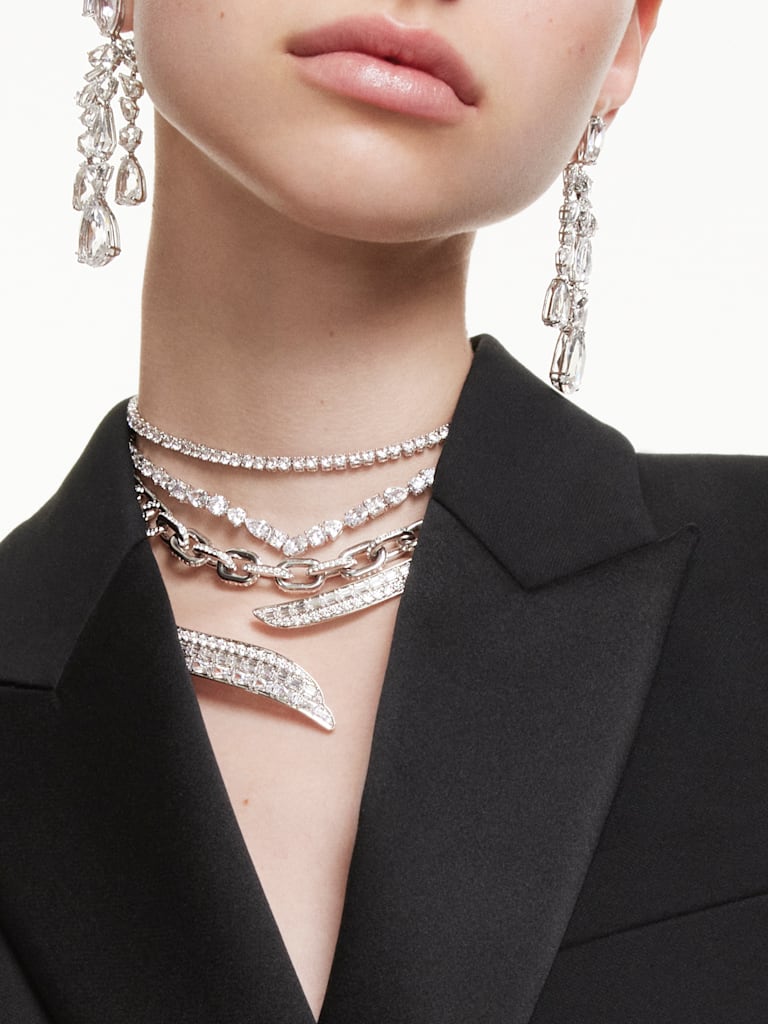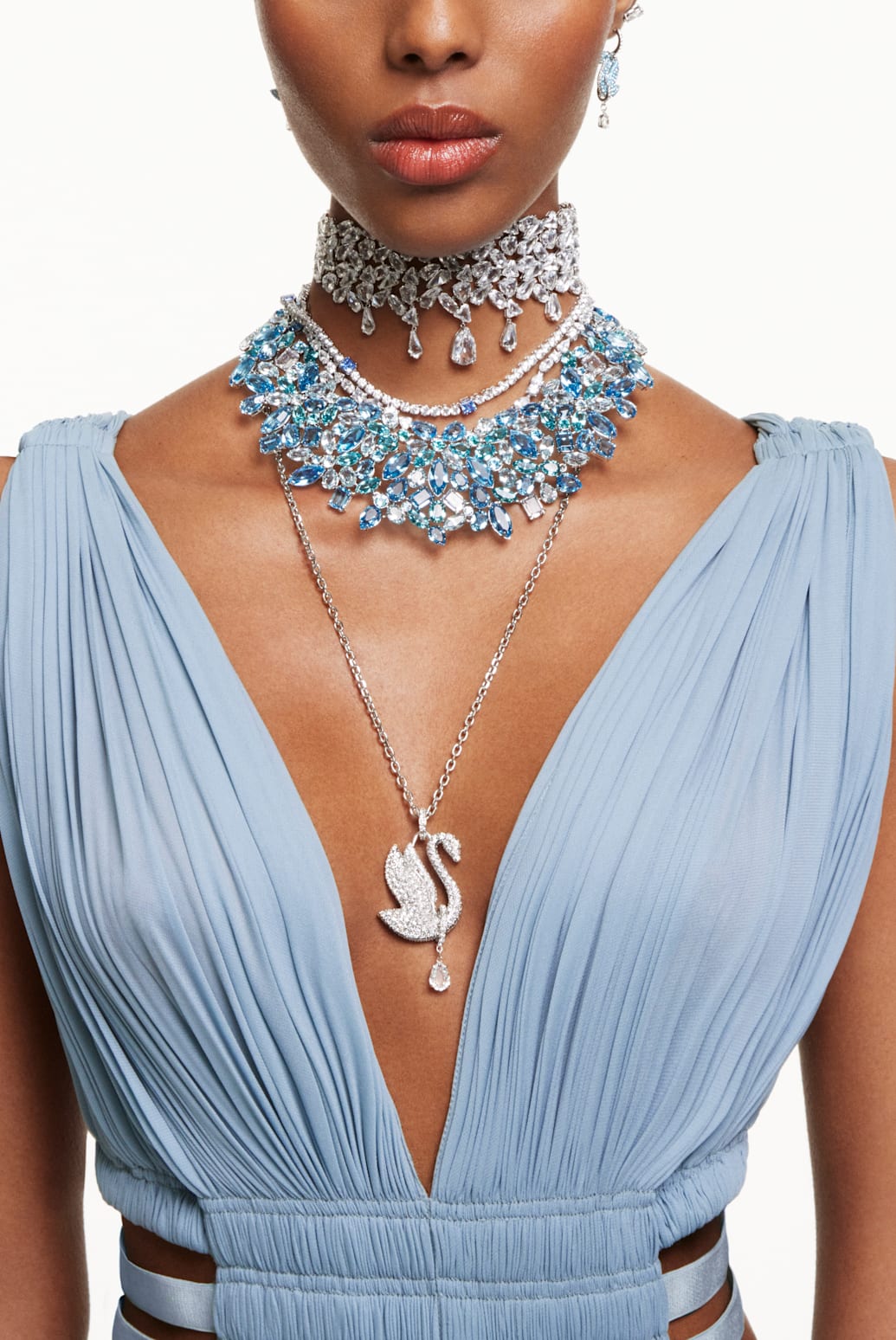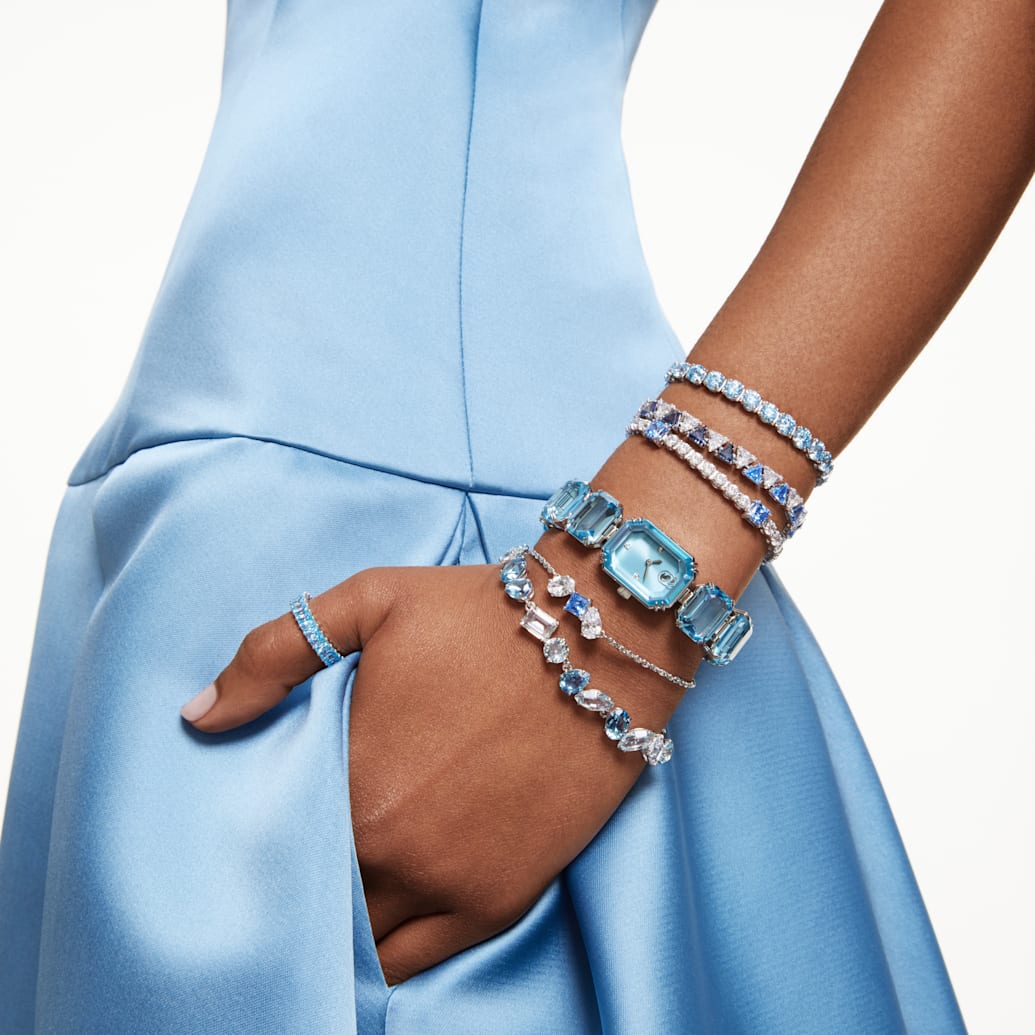 Cool blue and clear crystals exude moonlit glamour.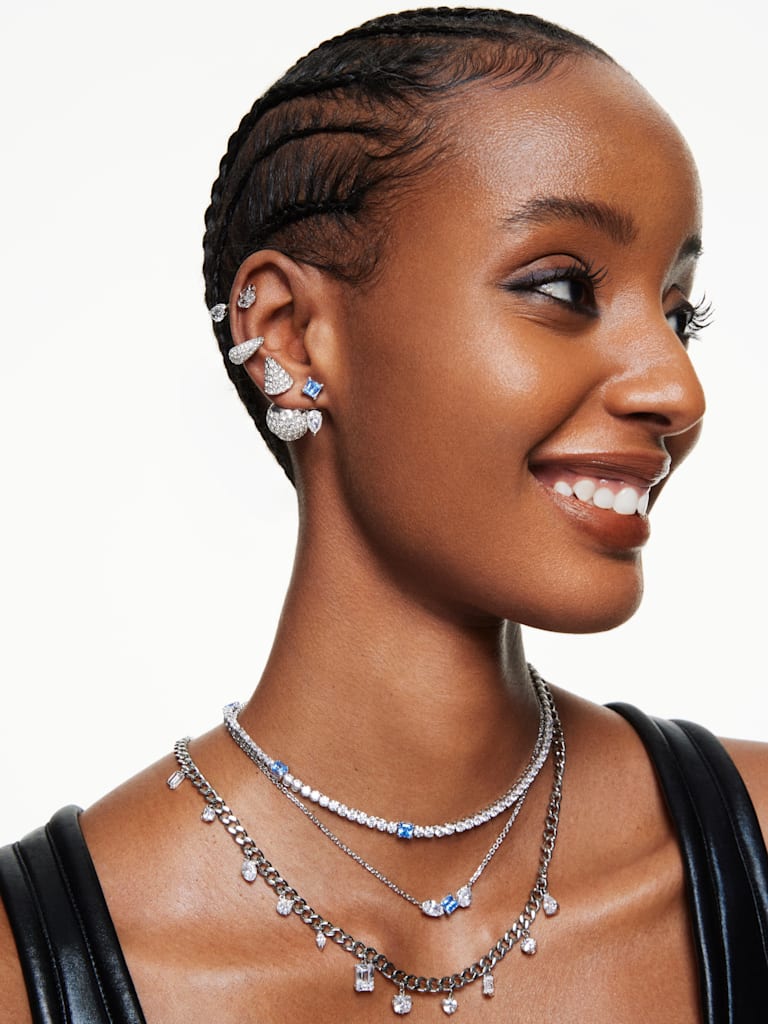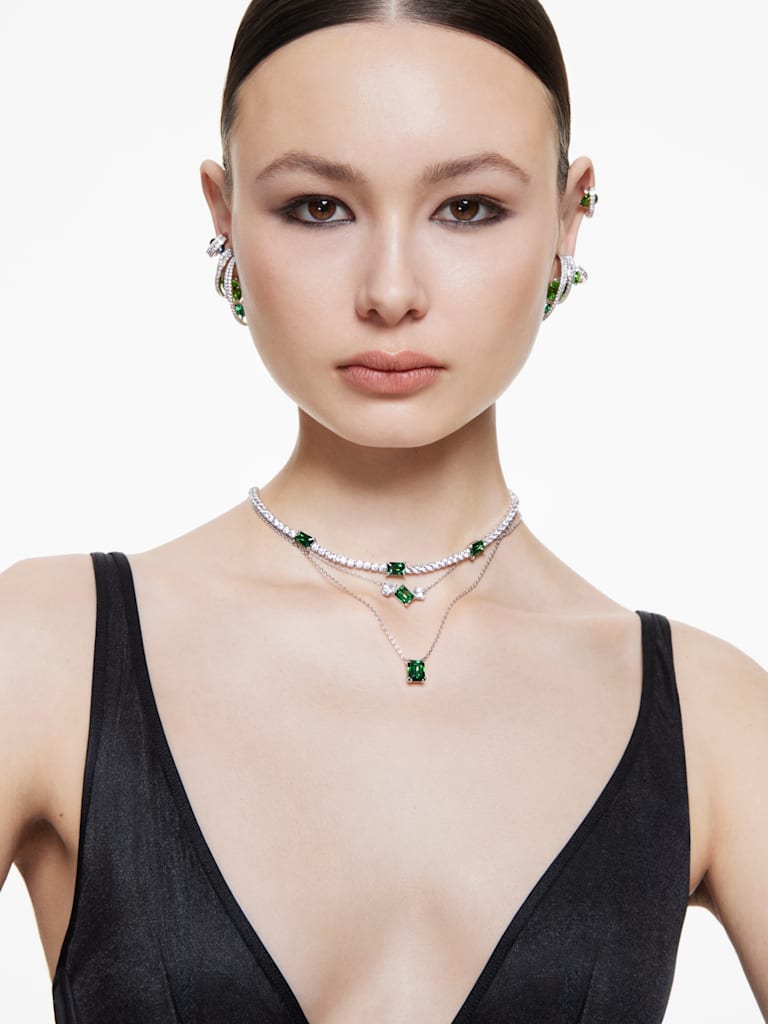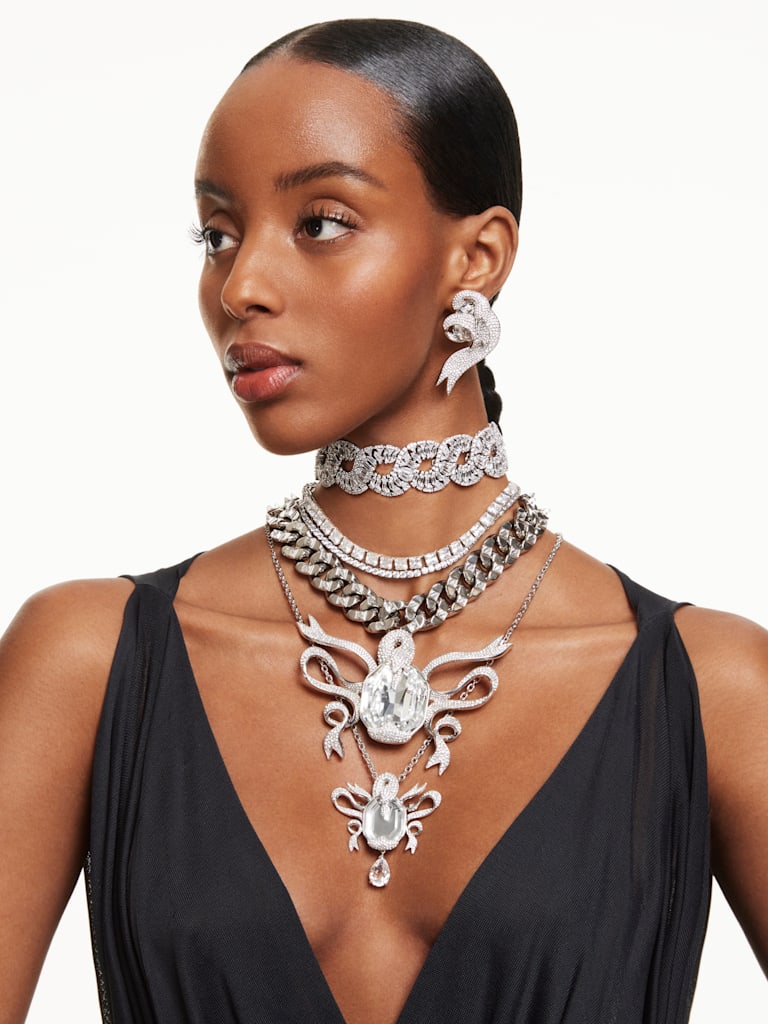 Illuminating the many facets of Swarovski from heritage to lifestyle and beyond.