Say it with flowers
Welcome everyone to the table with sparkling floral arrangements
For some of us, the main time that the whole family sits together to exchange updates from the day is over an evening meal. Special dinners are often the occasions when we invite guests over, too. Therefore, so that your family members, visiting relatives and friends get to enjoy your creative efforts, one key focus for decoration should be the dining table.
 
Sparkling setting
 
Make an inviting display with crystal blooms from the Flower Dreams collection. The Red Rose, Sunflower, Forget-me-not and Orchid are all dainty enough in size that they don't overwhelm your table "real estate," yet attract eyes towards them with their shining facets which dance with any light surrounding them.
 
You can integrate the Flower Dreams, for instance, as decoration for napkins laid out around the tables:
 
•    Fold each white cloth napkin into the same style for every guest. For instance, fold it in half, then turn up about a third of the bottom. 
•    When you then fold the whole napkin over itself into a rectangular shape, a pocket is instantly created. 
•    Remove one of the Flower Dreams from its crystal base and place it inside the upwards-facing pocket for instant charm. 
•    Repeat until every napkin around the table is adorned with a Flower Dream. 

Take delight in seeing your guests compellingly drawn to these thoughtful touches to your table.

Tyrolean twinkle
 
Crystal designs in the center of your table are a sophisticated statement that equally capture nature's beauty. In keeping with the floral theme, the SCS exclusive Alpine Flowers make eye-catching centerpieces for small, intimate dining experiences.
 
The clear crystal SCS Edelweiss with crystal color accents in Light Topaz and Jonquil, designed by Martin Zendron, mark the long Swarovski history – Tyrolean natural beauty is captured to celebrate Swarovski's 125th Anniversary. This multi-faceted creation elegantly twinkles from every angle. Position the Edelweiss centrally, between the facing place settings. For additional delightful brilliance, sprinkle individual Swarovski crystals around this piece. The stunning blue SCS Gentian flowers even add an additional touch of Alpine flower feeling to this setting.
 
Enjoy the inspiration and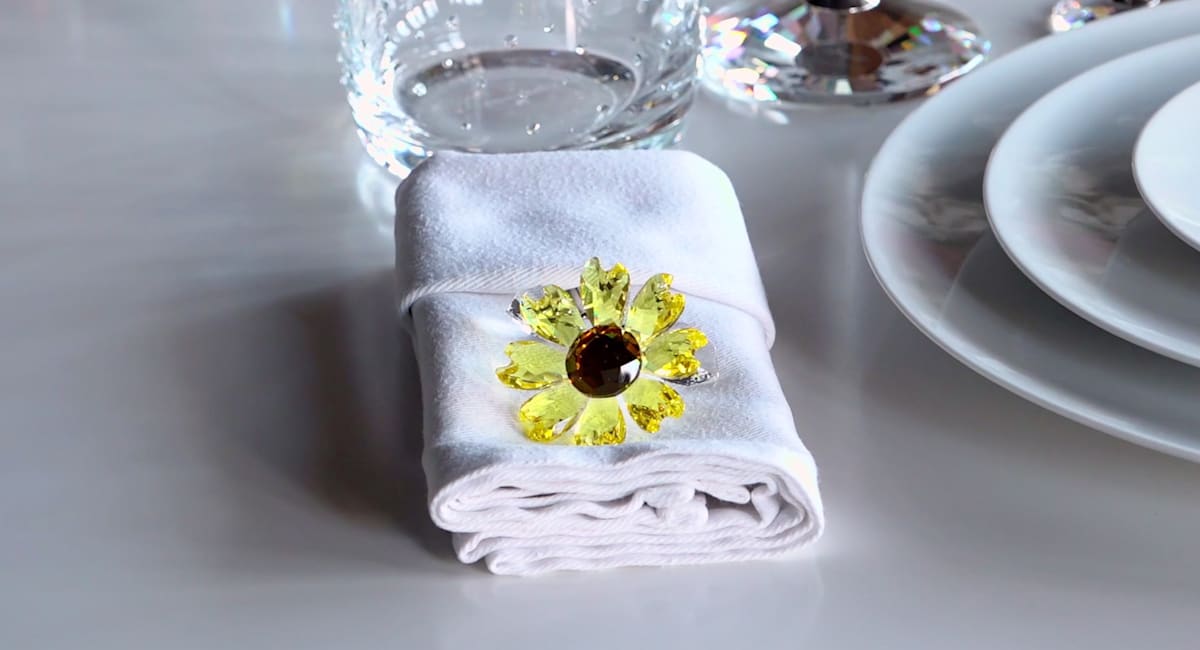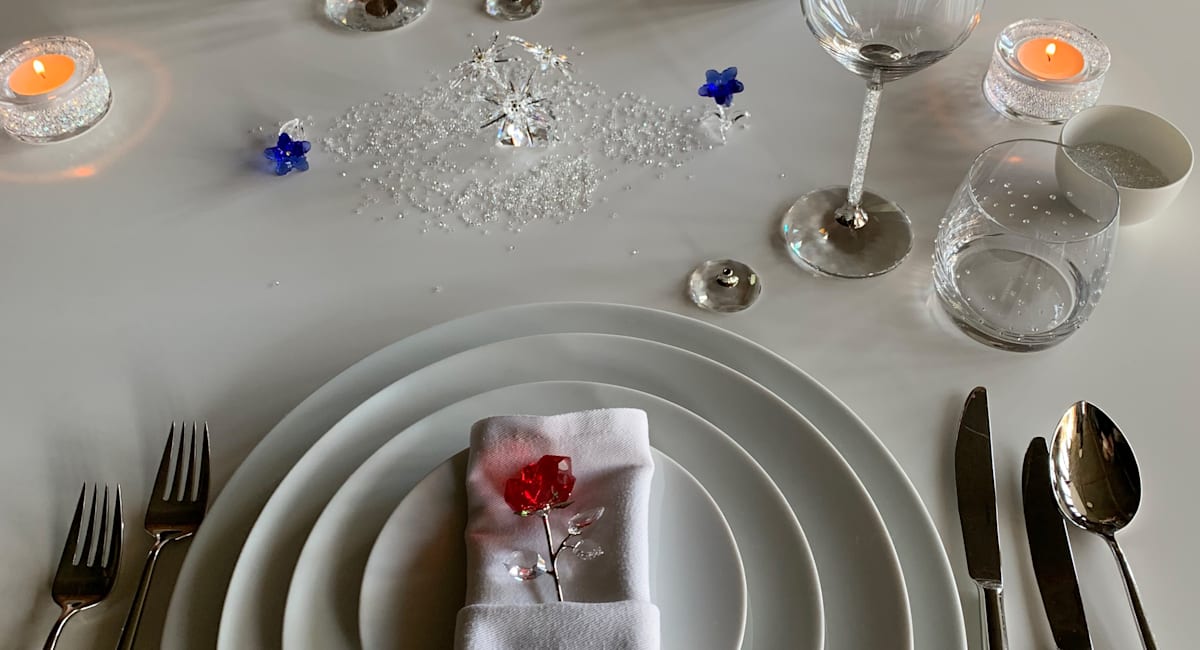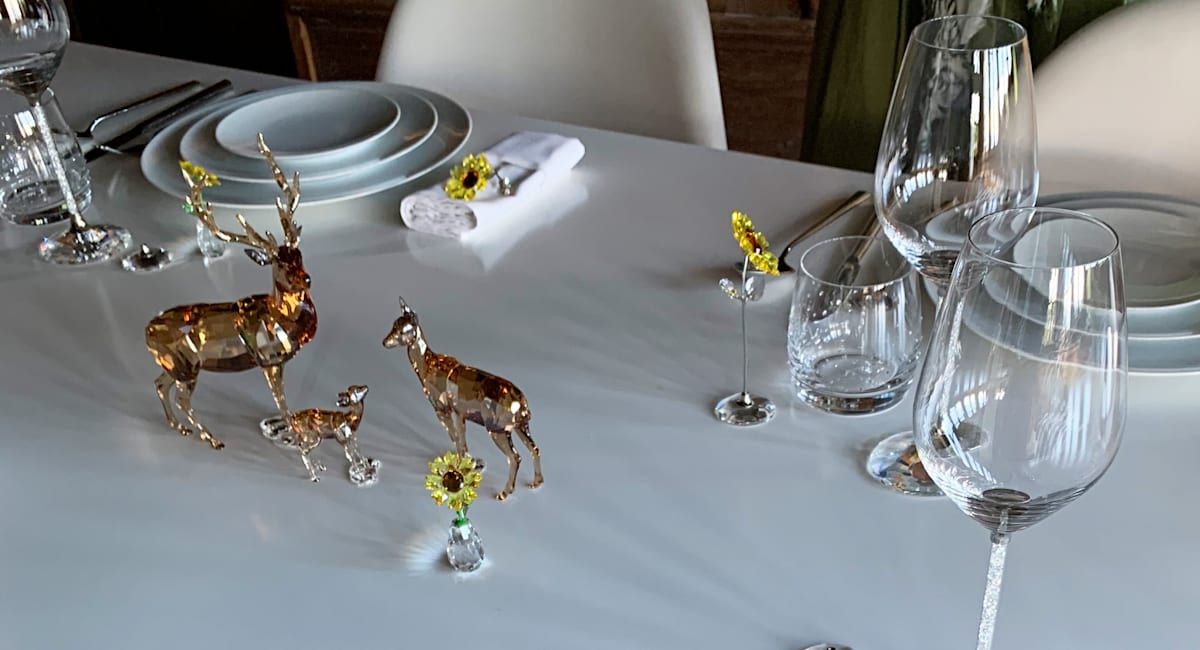 ---