In a city synonymous with the holidays, Swarovski has transformed The Mark hotel in New York City into an extraordinary vision of holiday wonder. The magical delights include a gingerbread-themed façade, matching candy carts, a magnificent Christmas Tree, and festive jewelry showcases. On opening night, a star-studded VIP dinner launched the celebrations.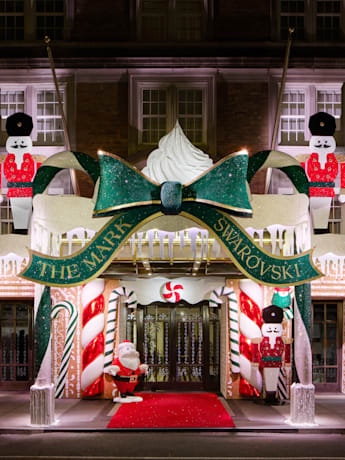 A Showstopping Welcome
The Gingerbread Façade
The Mark hotel's façade has been reimagined as a magical gingerbread house with millions of Swarovski Crystals. Giant candy canes, nutcrackers, and a festive bow frame the entrance, while candy carts sell hot chocolate and edible crystal lollipops.
Photo credit Thomas Loof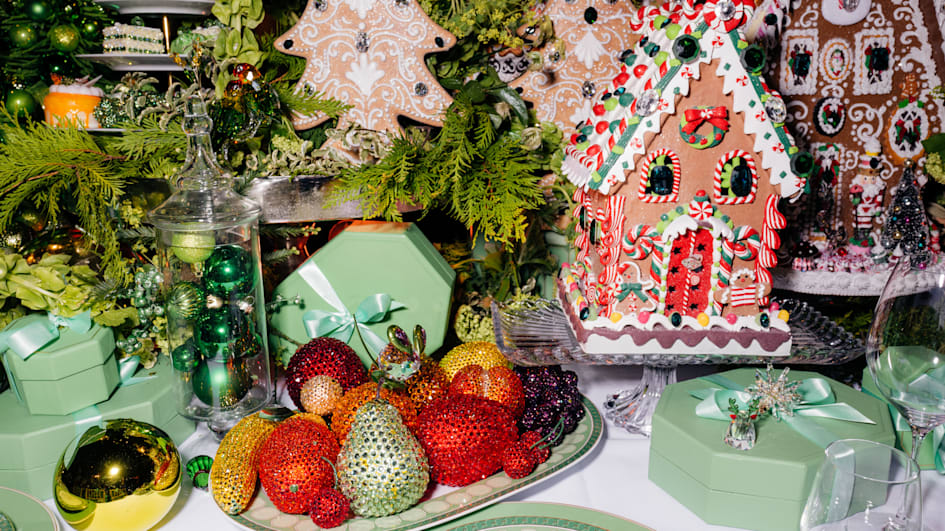 A Glamorous Dinner
To launch the celebrations, an intimate VIP dinner was hosted at The Mark Restaurant by Jean-Georges. To enhance the holiday atmosphere, each table was exquisitely laid with Swarovski decorations and Signum tableware.

Photo credit German Larkin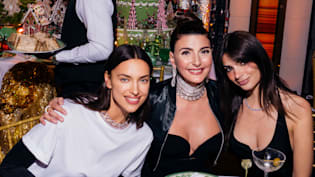 A Starry Night
Swarovski Creative Director Giovanna Engelbert (center) enjoys the festive atmosphere with Irina Shayk and Emily Ratajkowski.

Photo credit German Larkin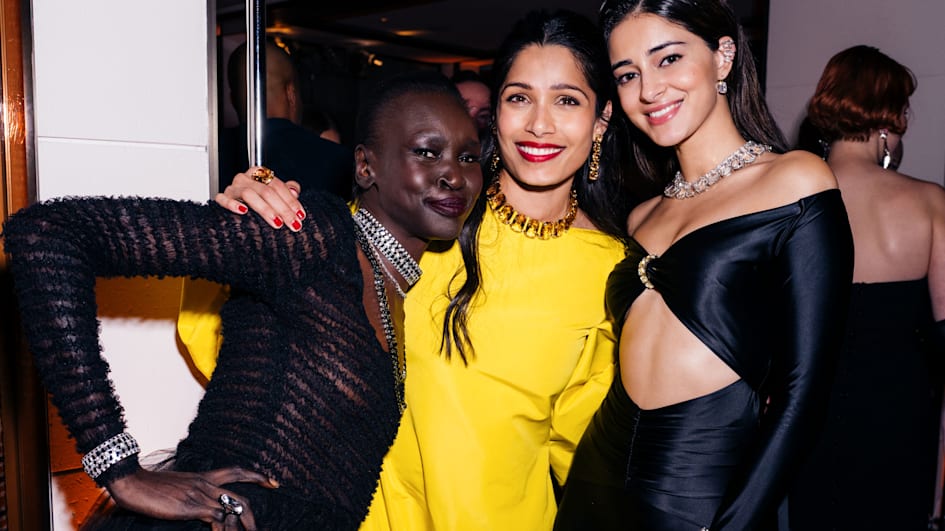 A Starry Night
Alek Wek, Freida Pinto​, and Ananya Panday are all smiles at the Swarovski holiday dinner. Alek Wek and Ananya Panday channel monochrome looks with Hyperbola and Millenia pieces as Frieda Pinto pairs her bright yellow ensemble with Harmonia jewelry in golden tones.

  Photo credit German Larkin
Illuminating the many facets of Swarovski from heritage to lifestyle and beyond.