Jewelry Essentials for Every Collection
Title:
Jewelry has the power to transform an outfit, ignite your imagination, and lift your mood. A capsule jewelry collection serves as a foundation for creativity, providing the pieces you need to build captivating ensembles. From deceptively simple stud earrings to multiple stacking rings, our jewelry essentials will enhance the everyday with the wonder of crystals.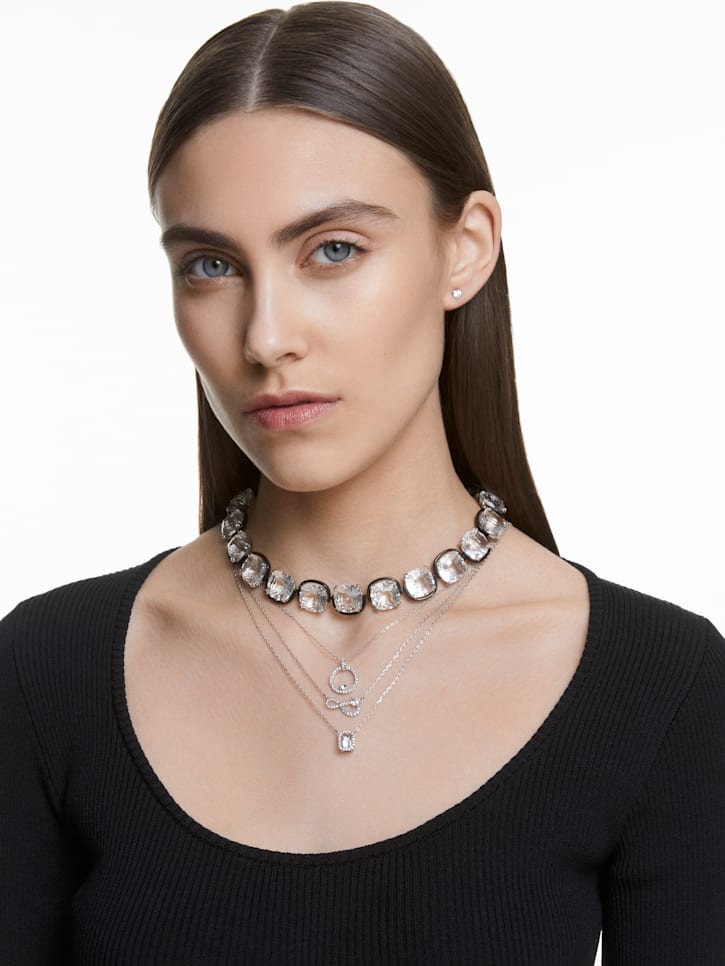 Pendant Necklaces
Embrace your individuality with a motif pendant necklace. An essential jewelry piece, everyday pendants can be worn alone or layered alongside bold chokers and complementary chains to leave a lasting impression.
Stud Earrings
Stud earrings are a jewelry staple that encourages experimentation. Far from basic, this timeless earwear option can be equally effective whether worn as part of a minimalist look or channeling all-out glamour.
Take cues from your everyday style to choose a pair of studs that suit. Showcase subtle shimmer with a single stone or build a show-stopping stack with multiple crystals in a range of colors, shapes, and sizes.
Stacking Rings
Hold the magic in your hands with a spellbinding collection of stacked rings. Mix and match different styles to create an eclectic look that's all your own.
Radiate drama with multiple everyday rings on one finger, pair a scene-stealing cocktail ring with an eternity band, or explore maximalism by wearing several oversized stones on one hand.
Bracelets
Everyday bracelets are a jewelry essential, whether worn for a specific occasion or to add understated glamour to a casual look. Sport a single tennis bracelet that works with everything or command attention with wrists stacked with crystals.
Care & Maintenance
Swarovski Crystals are delicate and must be handled with special care.
Illuminating the many facets of Swarovski from heritage to lifestyle and beyond.