Taking inspiration from the night sky lit up with stars, our Constella family is in a universe of its own. Combining bright precision-cut crystals with contoured metal bars, each piece strikes a fine balance between refined elegance and radiant glamour. Chart a course through the moonlight and sprinkle stardust wherever you go.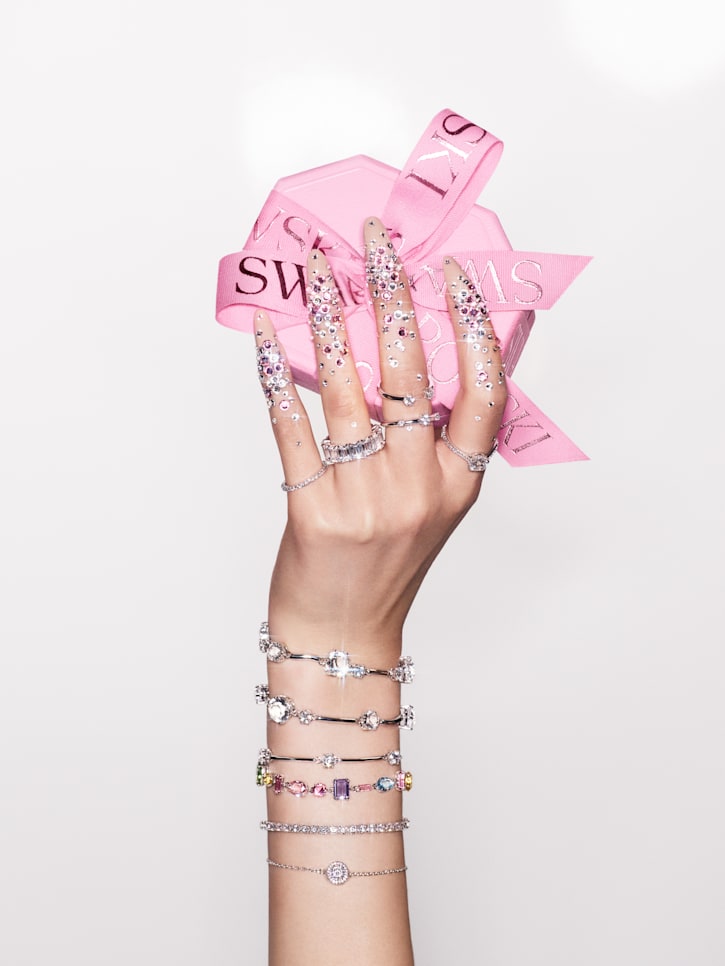 When Stars Align
Constella shines with clear crystals that catch every beam of light. Dazzling stones linked by metallic bars create constellations that follow the contours of the body. With a halo of bracelets, you'll leave them starstruck.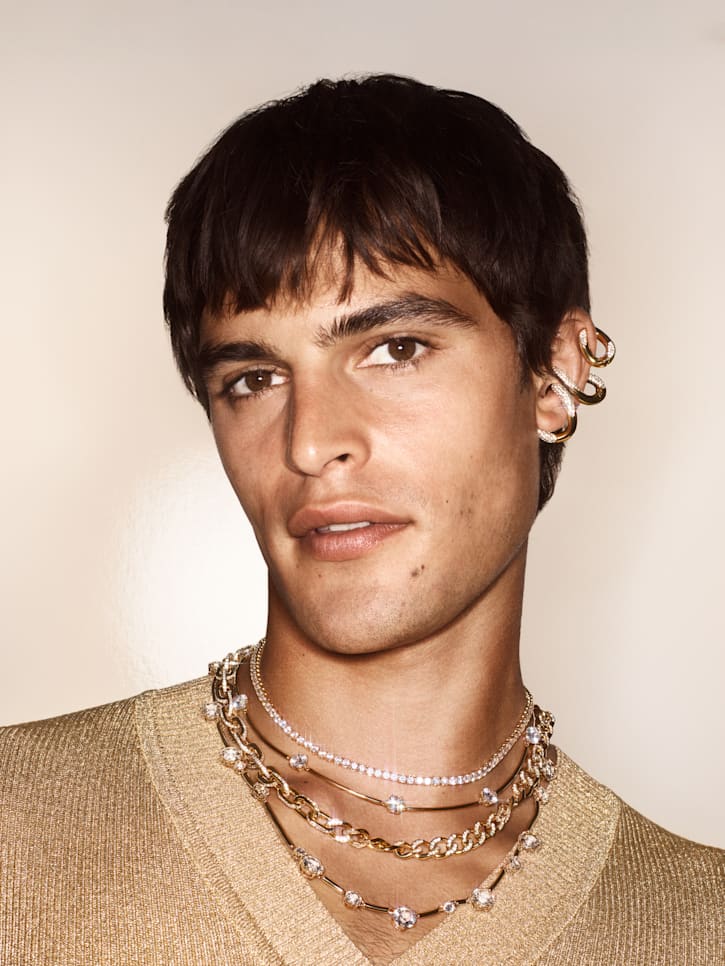 How to Style: Constella
Layer on light with glittering strands of crystals, gravitating together in an expression of exuberant glamour. Ideal for special occasions but versatile enough for every day, our Constella necklaces deserve the spotlight.
A guiding light in the dark, our Stella family will have you seeing stars. Marrying playful details with star-shaped clusters of crystals and pearls, each piece captures the wonders of the galaxy and reflects its brilliance in unique shapes and refined designs. Strike out from the crowd and harness the power of a supernova.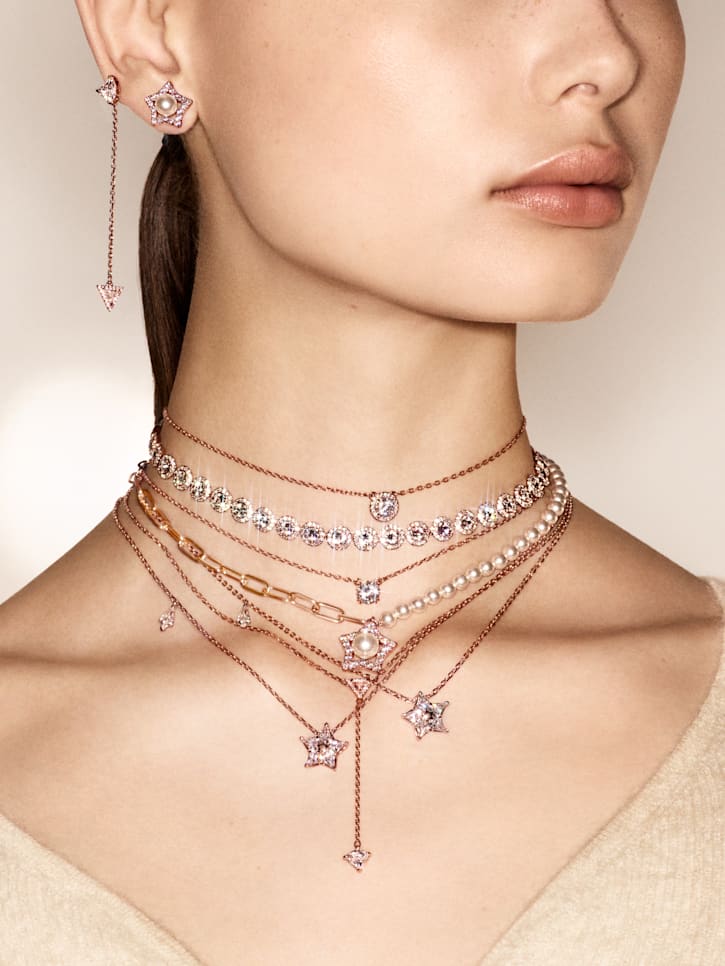 How to Style: Stella
Illuminate every event this season adorned with stacks of distinctive star-shaped pendants. Amplify your inner glow with rows of crystals that gleam and glimmer in the twilight while enhancing the lustre of a string of pearls.
Work Wonders
Showcasing a stylish combination of crystals, pearls, and fine metallic hardware, our Stella collection is designed to turn heads. Featuring mixed materials in unexpected combinations and asymmetrical designs, each piece sparks curiosity. Inspire compliments with a pair of starry earrings and see them marvel at your shine.
Illuminating the many facets of Swarovski from heritage to lifestyle and beyond.