Illuminate the joy of self-expression
Title:
Celebrate the victory of light over darkness this Diwali with bold light-filled jewelry that reflects the true you. Our specially selected pieces are designed to enhance the glamour of the festivities while complementing contemporary Diwali style. Let actress Ananya Panday be your muse as she radiates joy in looks inspired by traditional yellow and modern white.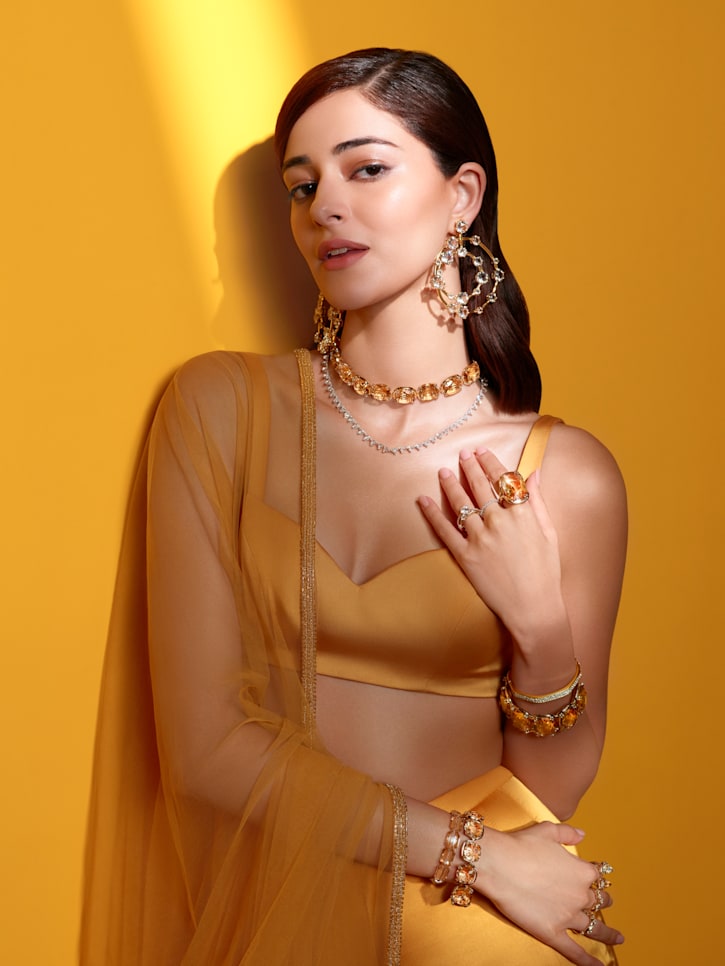 Take the Limelight
Channel the celebratory mood of the festival with exuberant pieces that effortlessly catch the light. Golden stones emit warmth while circles of clear crystals set in metallic hardware create an irresistible pull.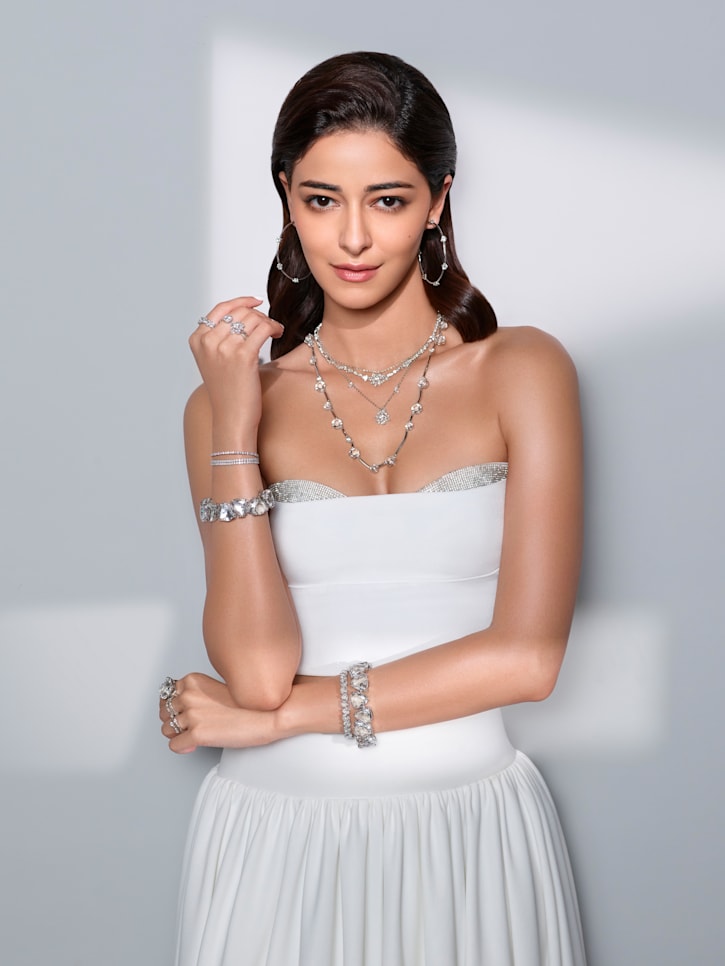 Ode to Glamour
Honor your individuality by surrounding yourself in crystals that reflect your every facet. Play with proportions to create a unique look that contrasts bold bracelets and luminous earrings with refined necklaces and halo rings.
Illuminating the many facets of Swarovski from heritage to lifestyle and beyond.